27 November 2018
Tamils in Mannar gathered at thuyilum illams to commemorate fallen LTTE fighters on Maaveerar Naal.
Pandivirichaan Thuyilum Illam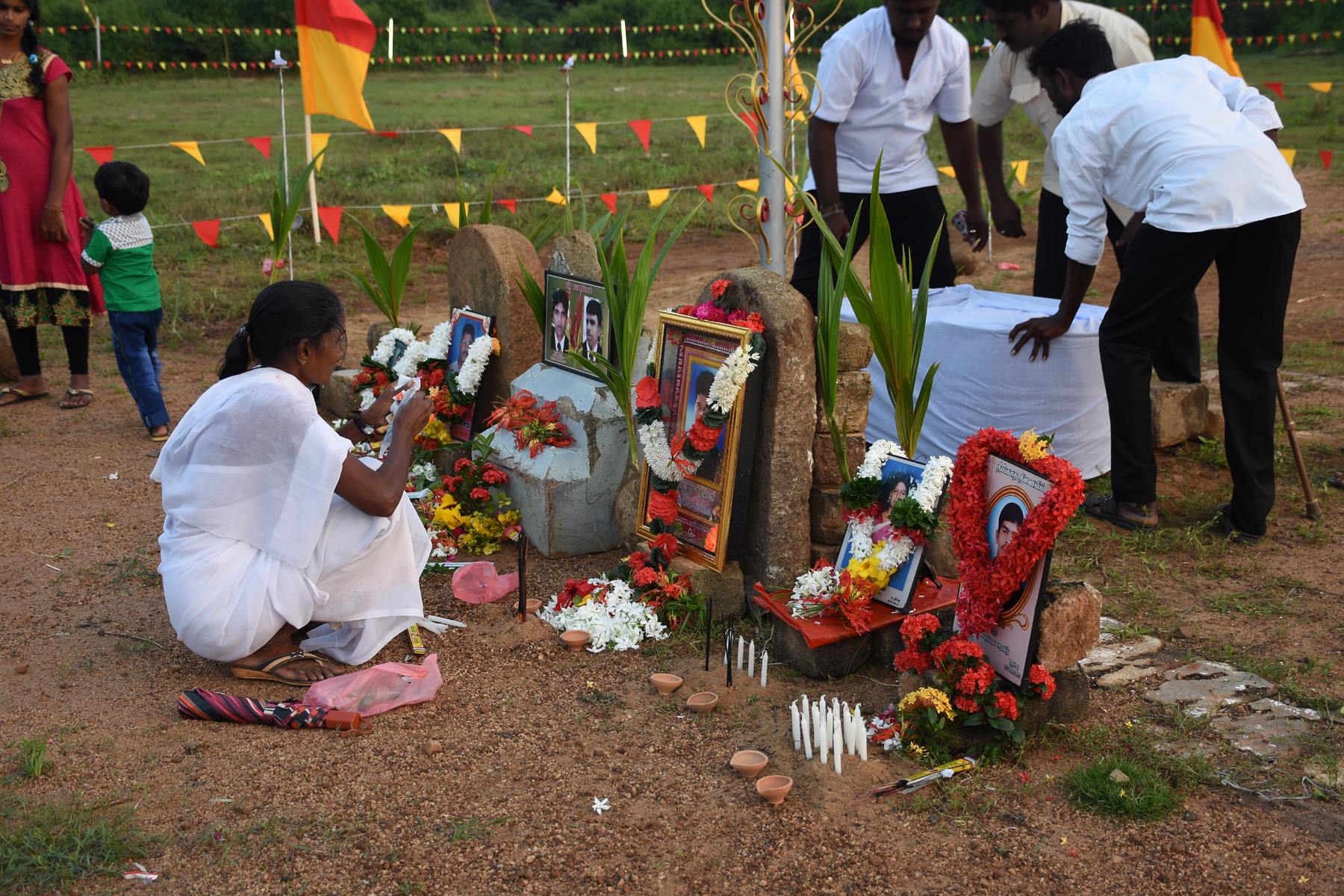 The thuyilum illam - LTTE cemetery - had undergone weeks worth of clearing efforts by locals.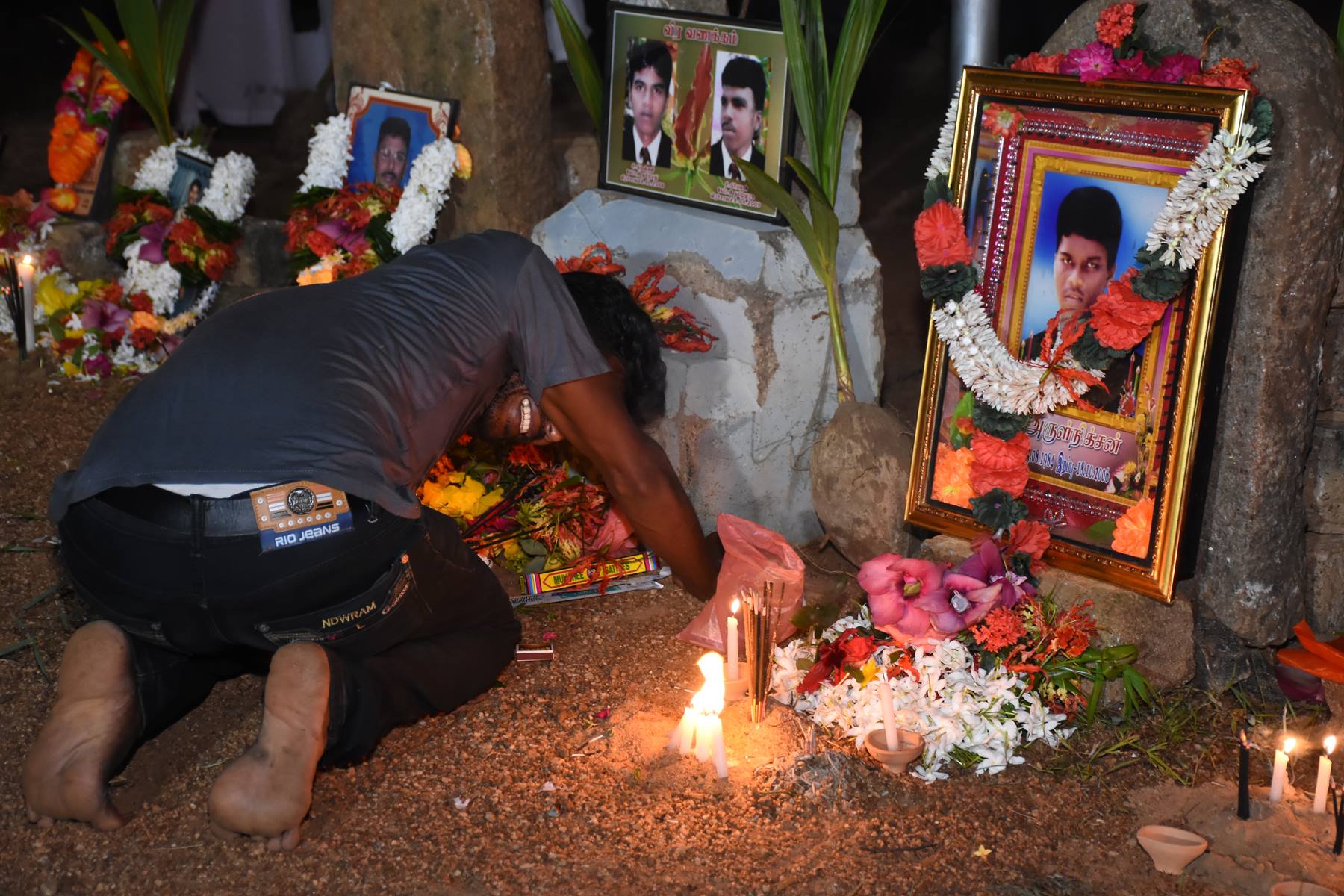 The main commemoration practices such as the lighting of flames centred around the few headstones that were salvaged from the cemetery, which had been completely destroyed by the Sri Lankan army.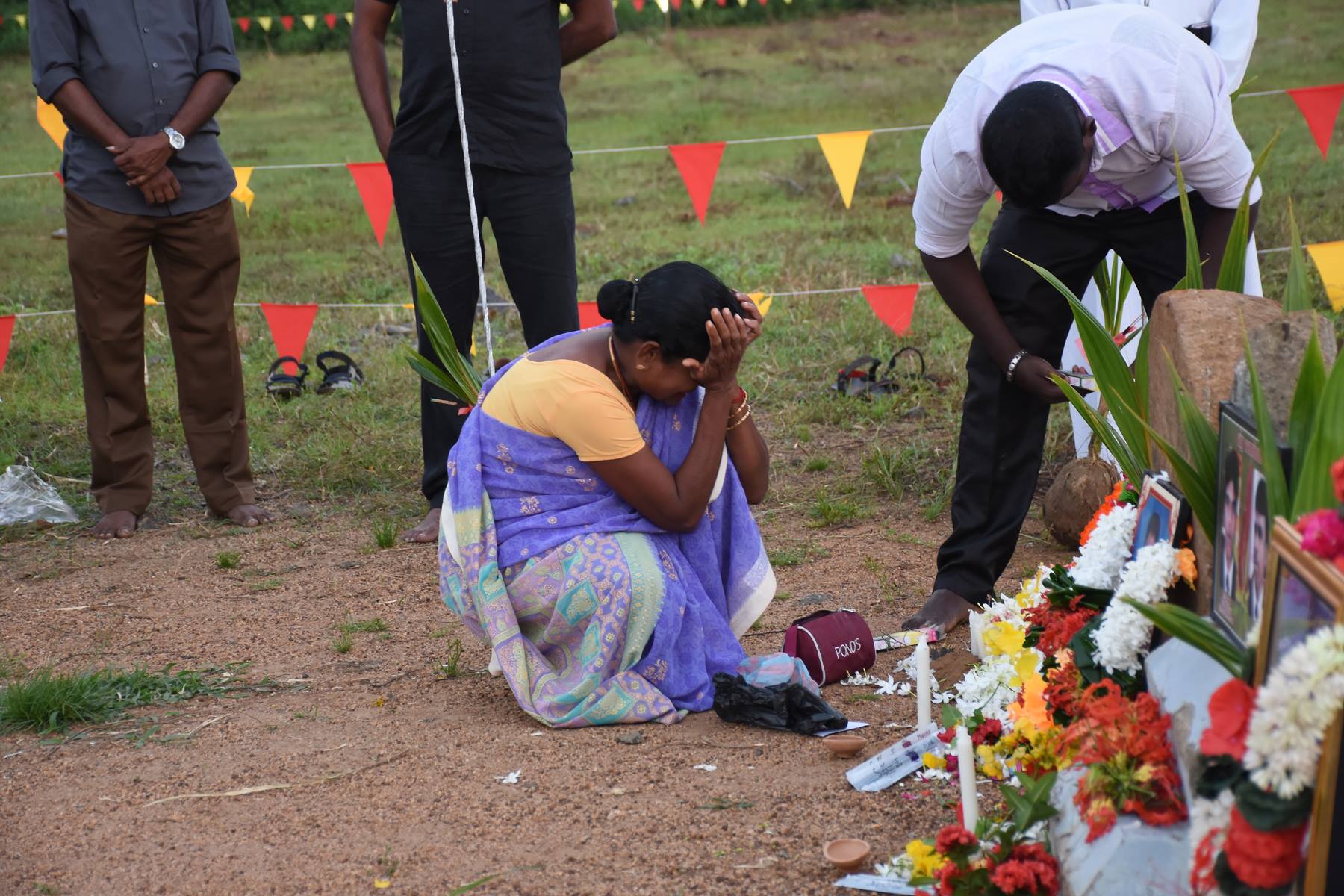 The event saw a huge turnout from the community, especially from Mannar's religious leaders.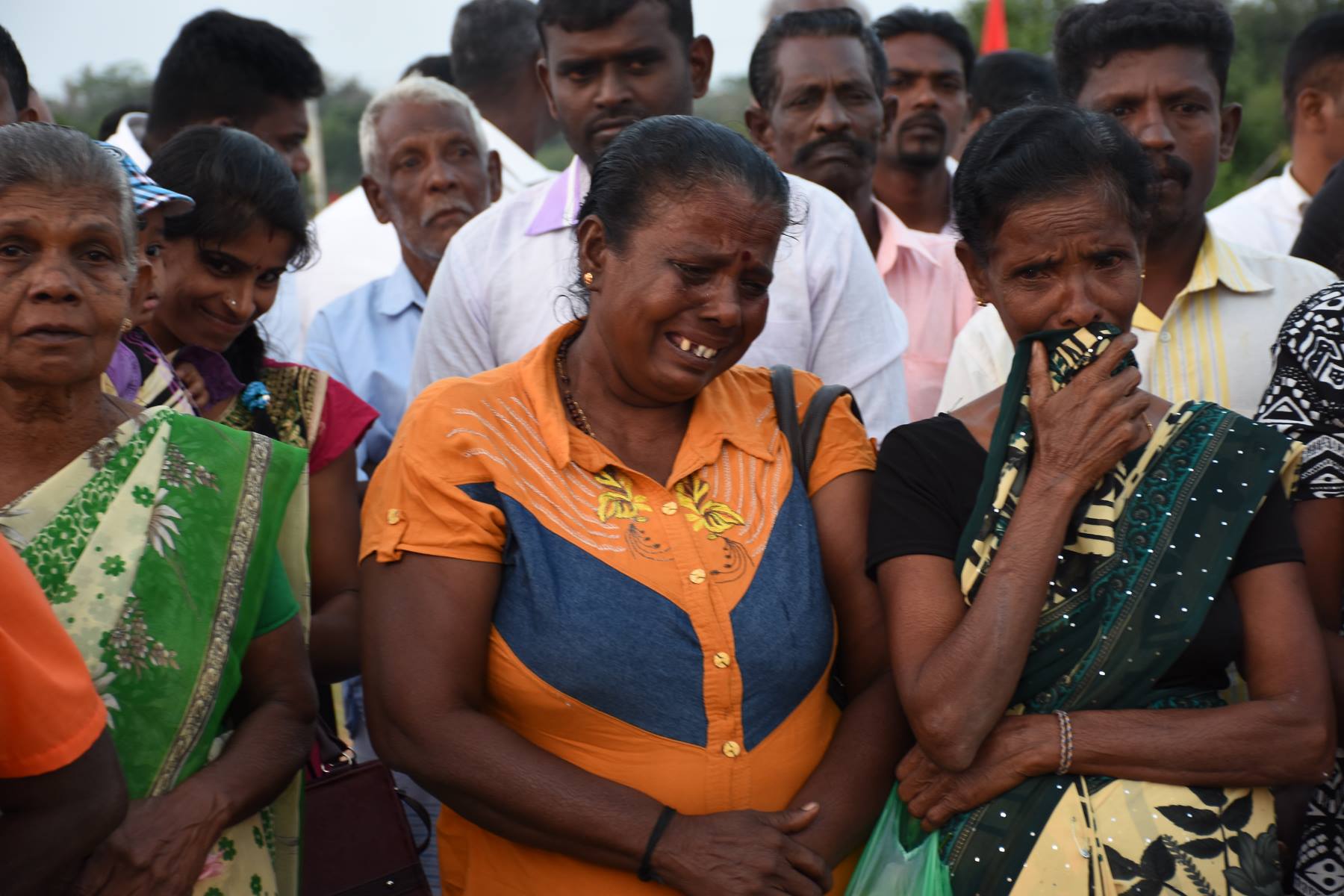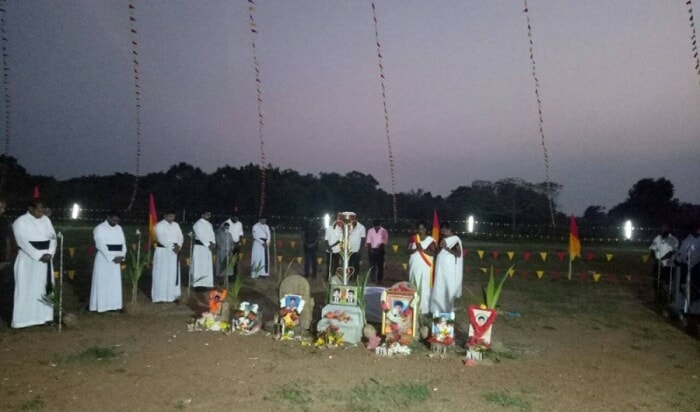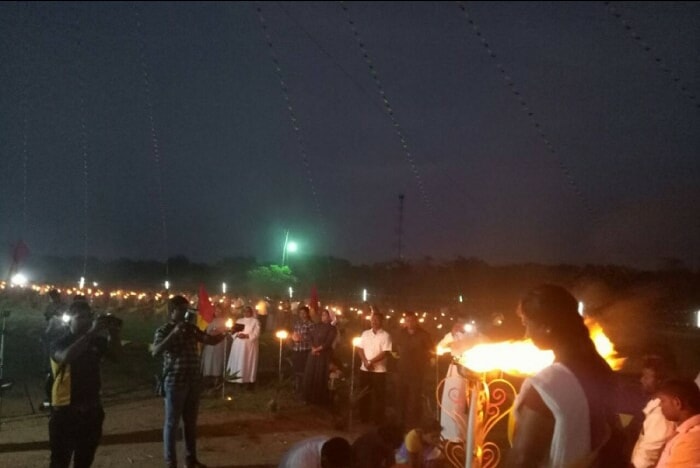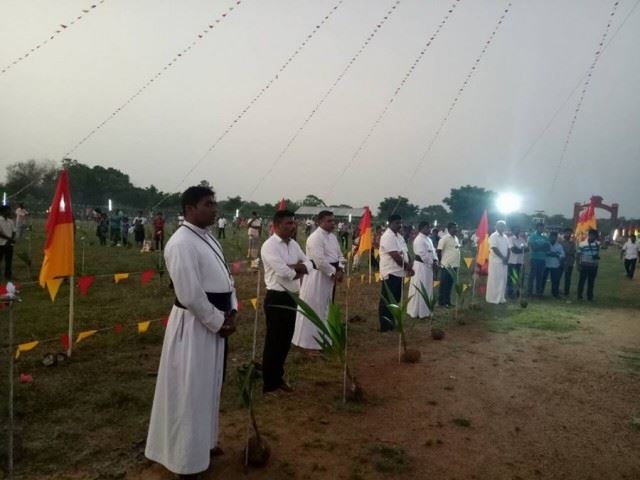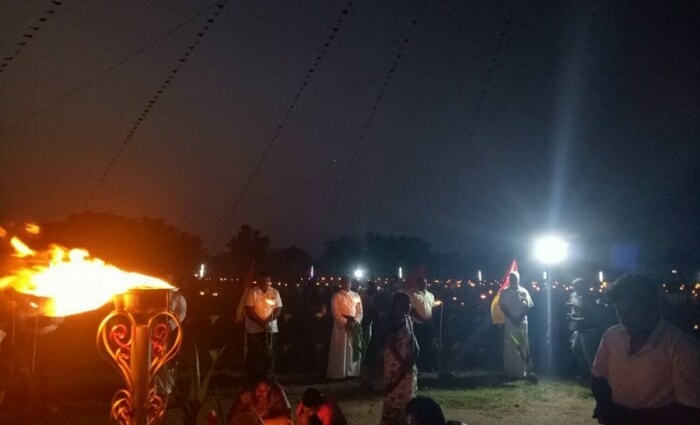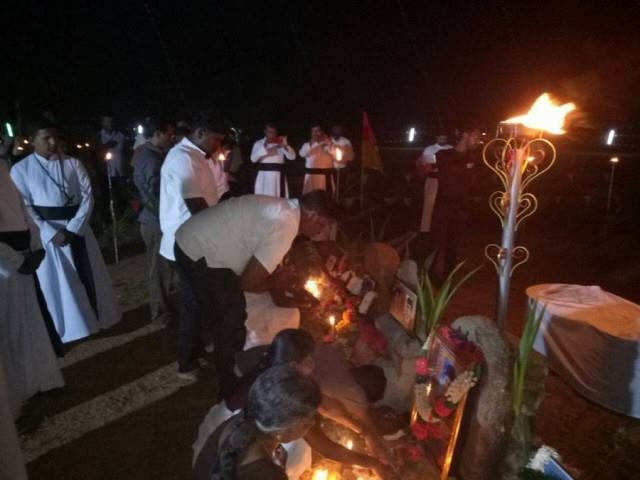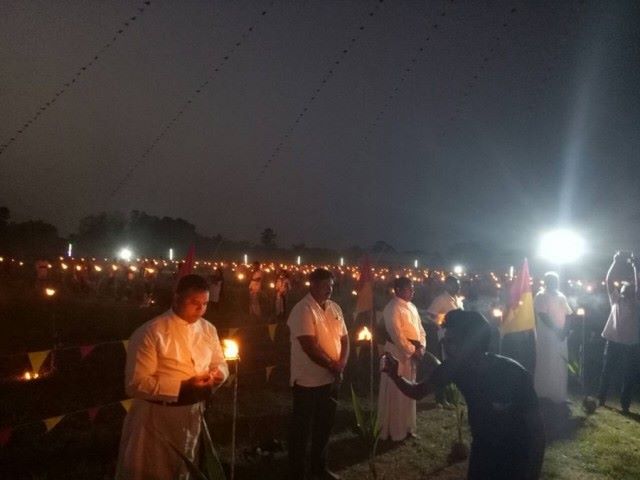 Aandaankulam Aalkaativeli Thuyilum Illam