27 November 2018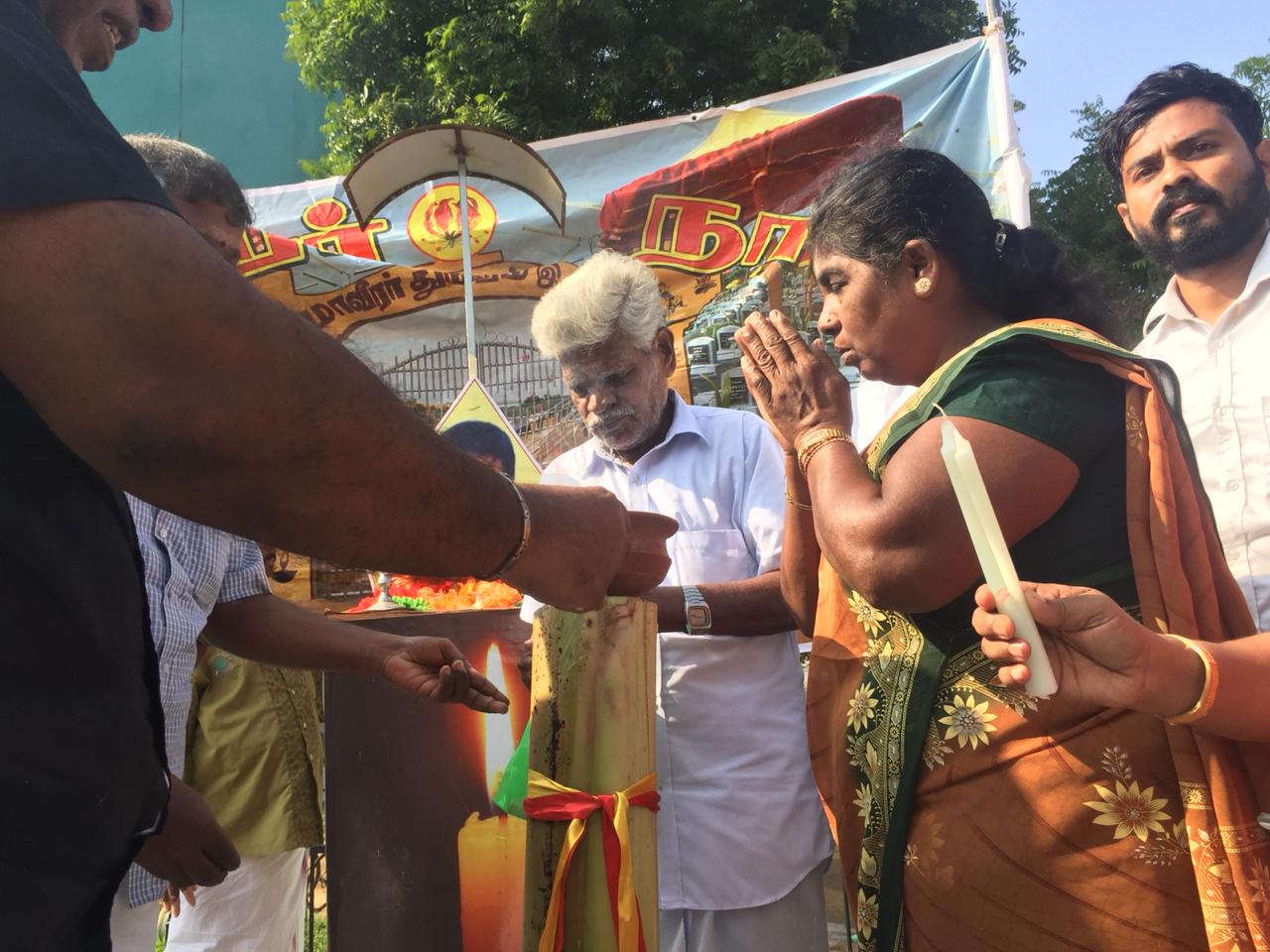 The Maaveerar Naal 2018 commemorations began on Tuesday morning with an event at the Thileepan Memorial in Nallur, Jaffna.
Balendran Jeyakumari, two of whose sons died fighting for the LTTE, with another one abducted by the military at the end of the war, lit the flame of sacrifice in the presence of the public and local politicians.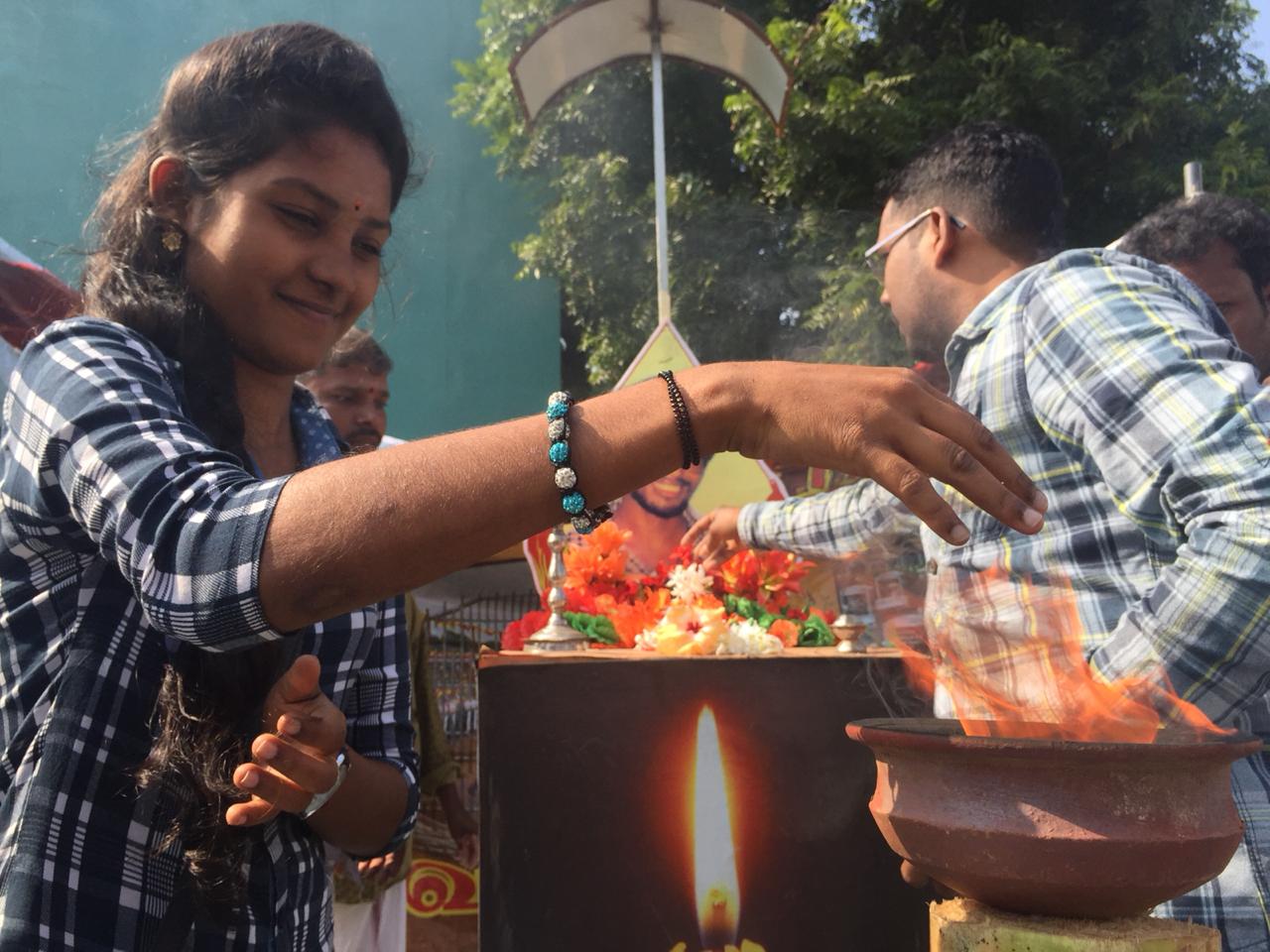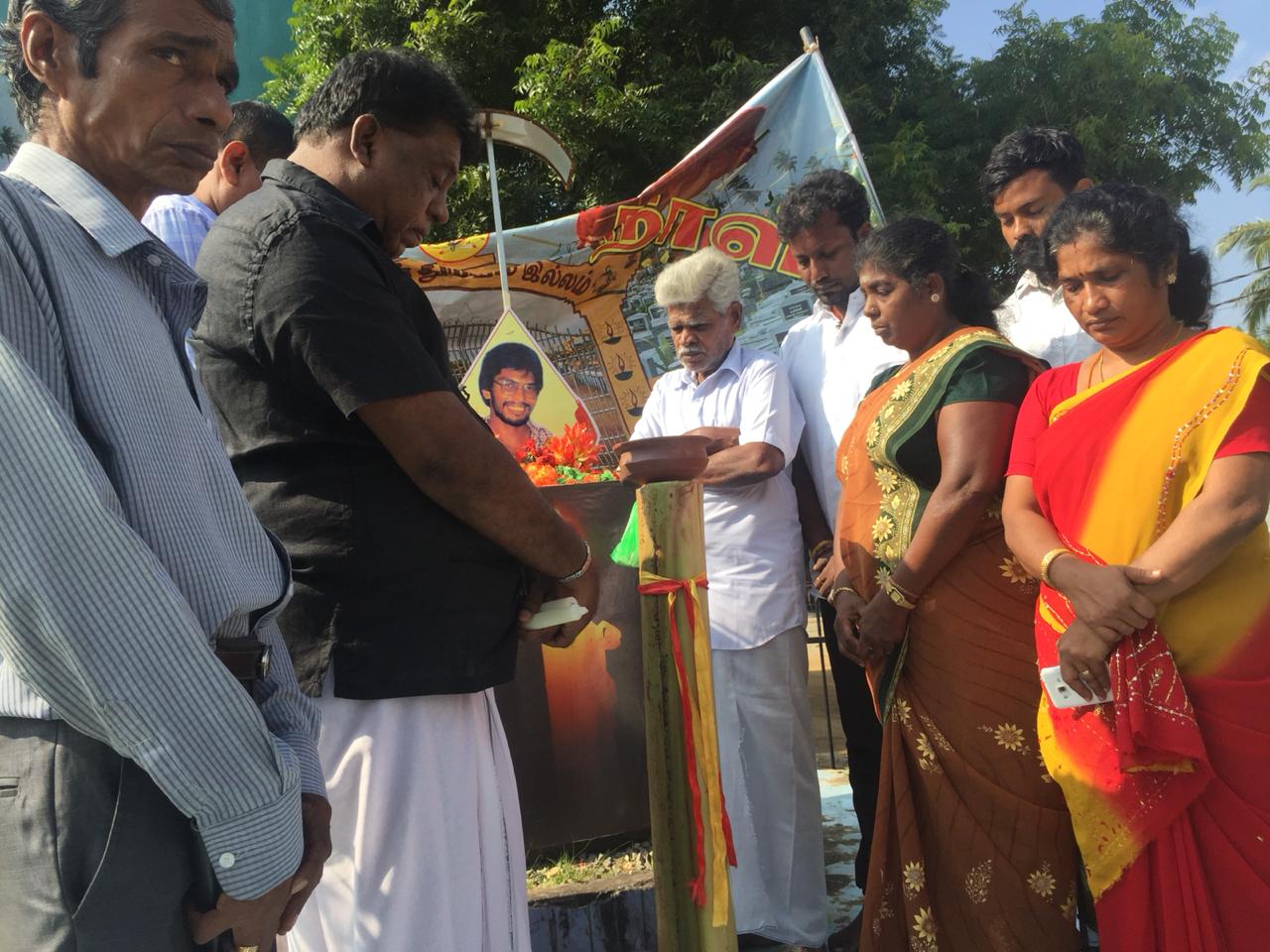 Former NPC councillors Ananthy Sasitharan and MK Shivajilingam, who is with the TNA, were also at the event.