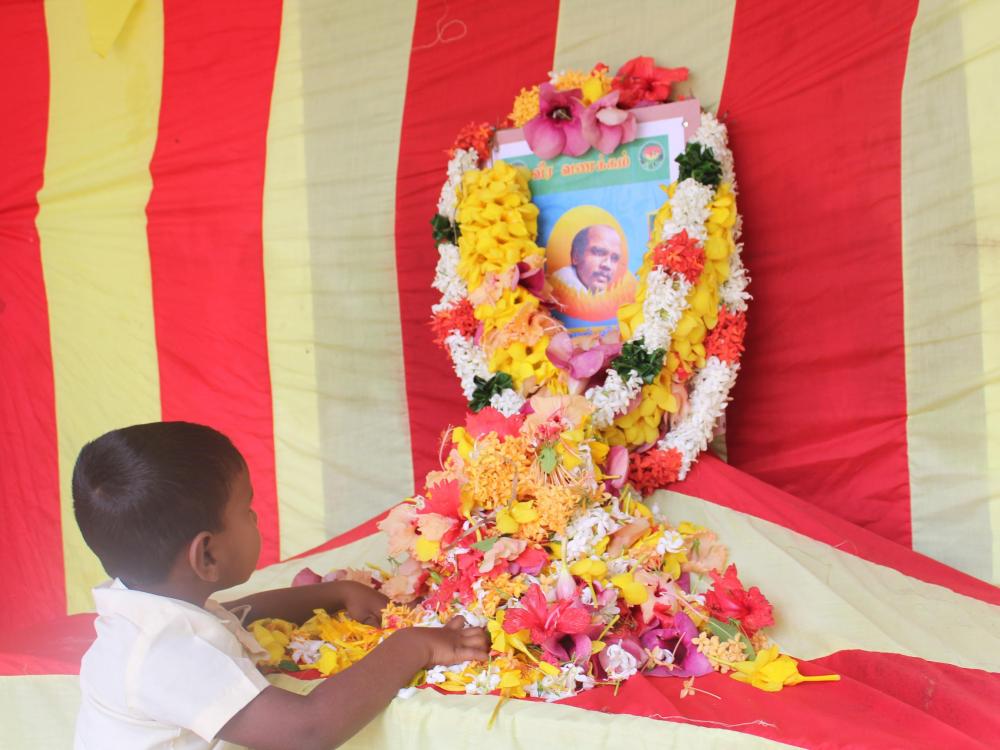 The LTTE's former Jaffna commander, Col. Kittu was remembered in Puthukudiyiruppu 25 years after he and nine other Maaveerar committed suicide after being surrounded by Indian navy warships in 1993. 
The event was addressed by the local representatives for Crusaders for Democracy and the Tamil National Alliance (TNA).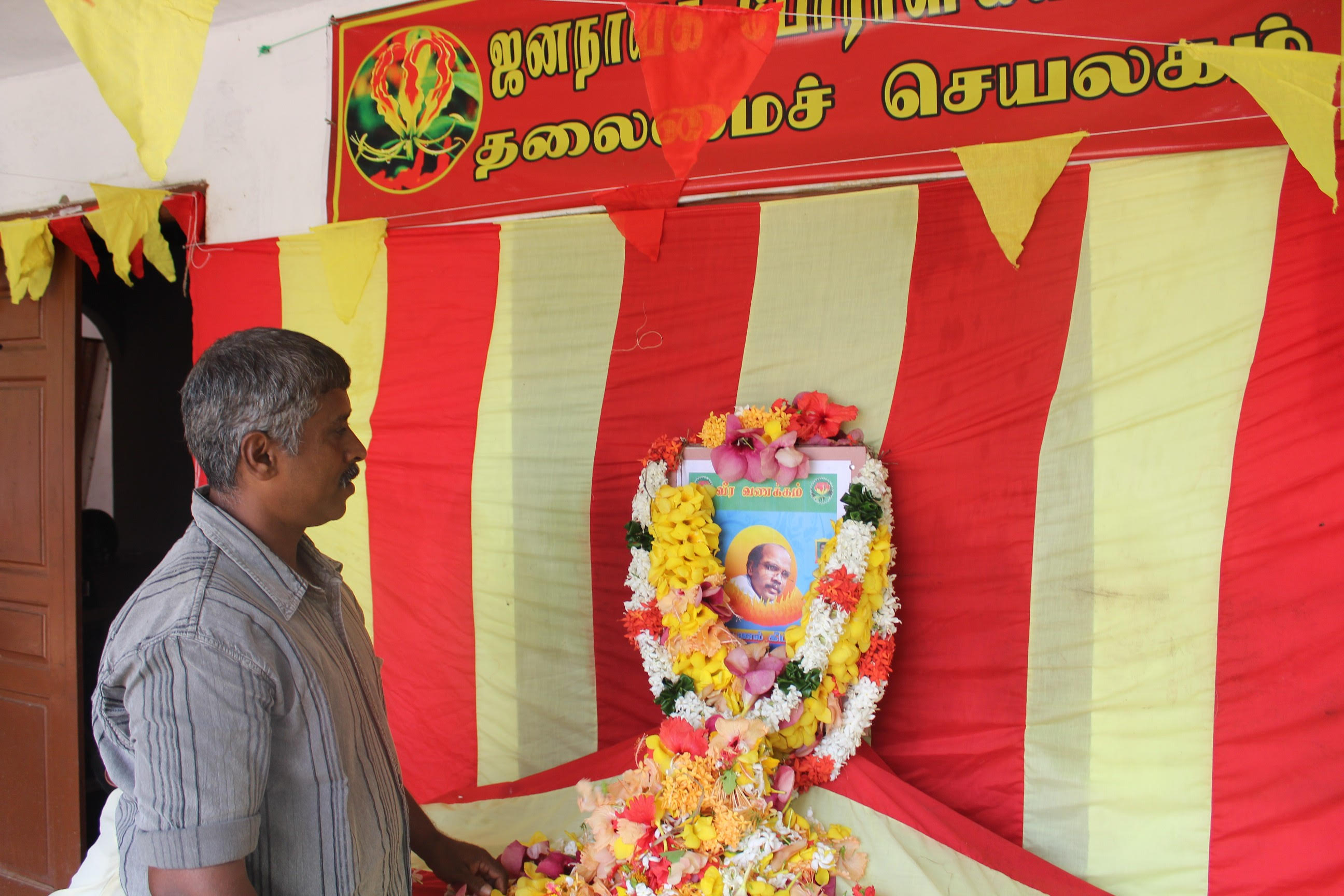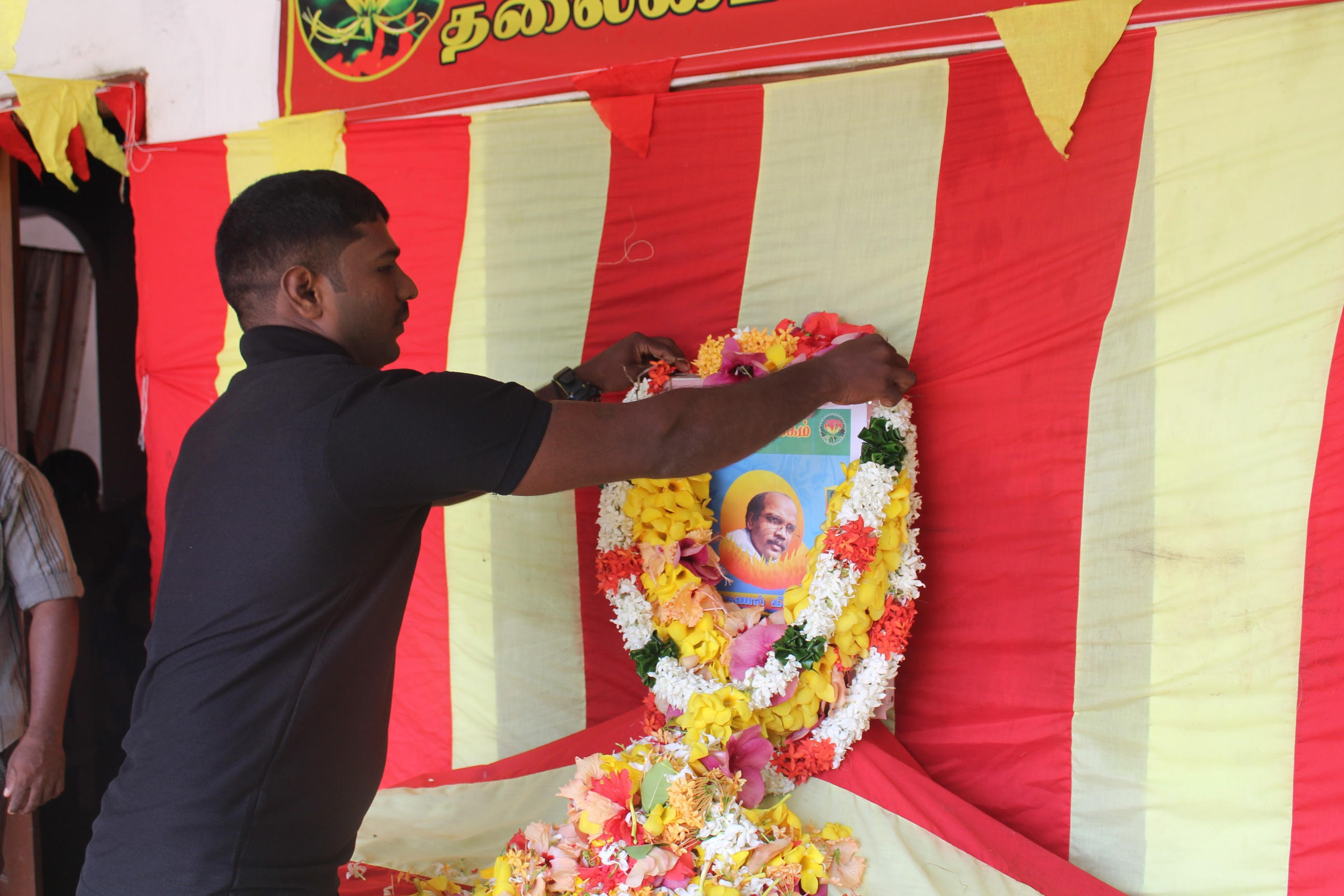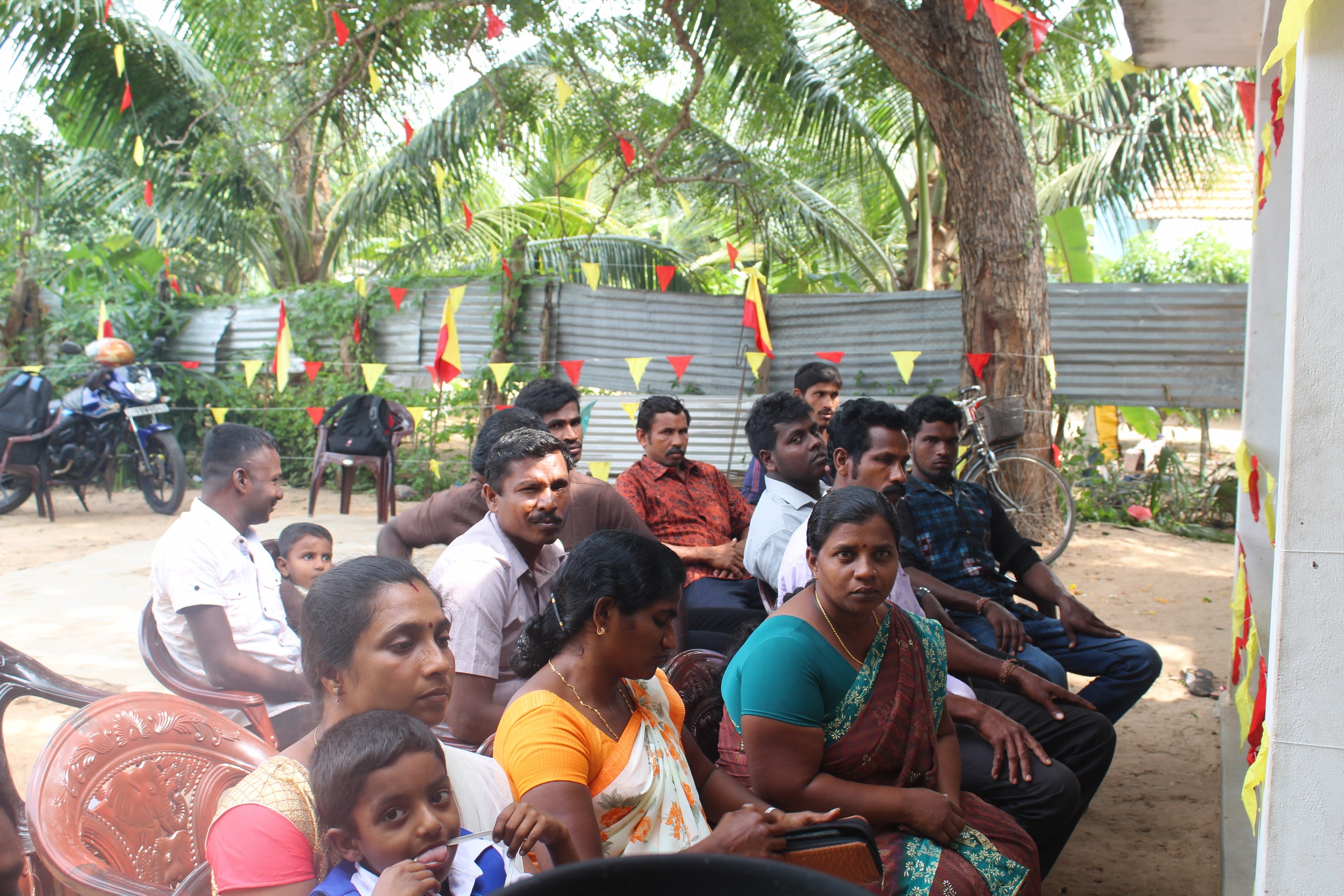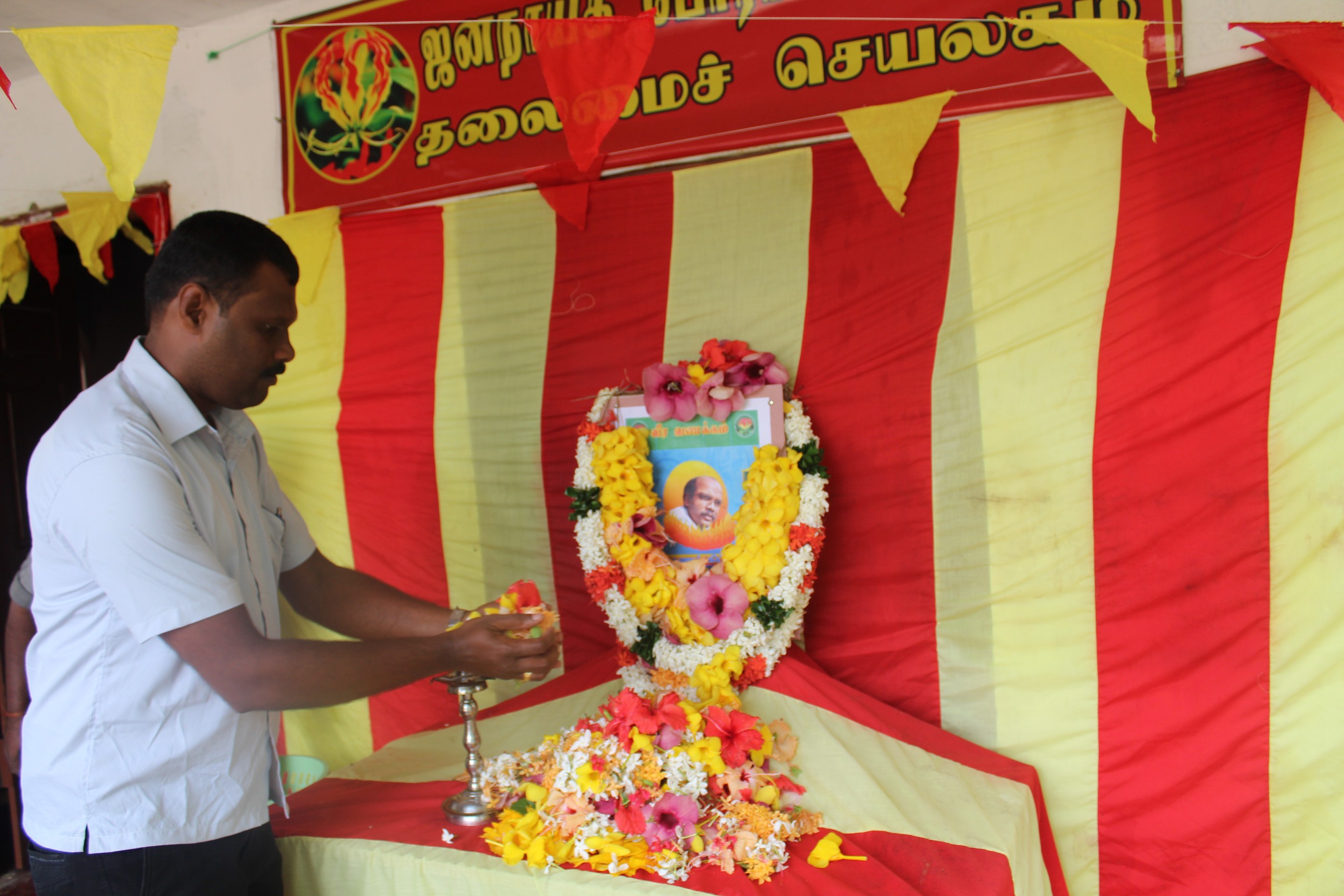 Col. Kittu rose to public prominence as the LTTE's Jaffna Commander from 1985-1987 and was based in the Paduvankarai region during the first phase of the war. He was later appointed head of the LTTE's International Secretariat in London and was on his way home from the UK when his ship was intercepted.