Members of the Tamil community across the North-East commemorated the 11th death anniversary of the Liberation Tigers of Tamil Eelam's chief negotiator Anton Balasingham.
Mr Balasingham – or Bala Anna as he was fondly known – was deeply adored by the Tamil people. His charismatic addresses drew tens of thousands, as he untangled political analysis with razor sharp wit. Leading LTTE delegations through numerous negotiations, Bala Anna eloquently and forcefully articulated the rights of the nation. His intellectual prowess and political acumen earned him respect from all sides of the negotiating table. See more here.
In Kilinochchi a remembrance event took place with Tamil Naitonal Alliance MP, S Sritharan taking part in commemorations.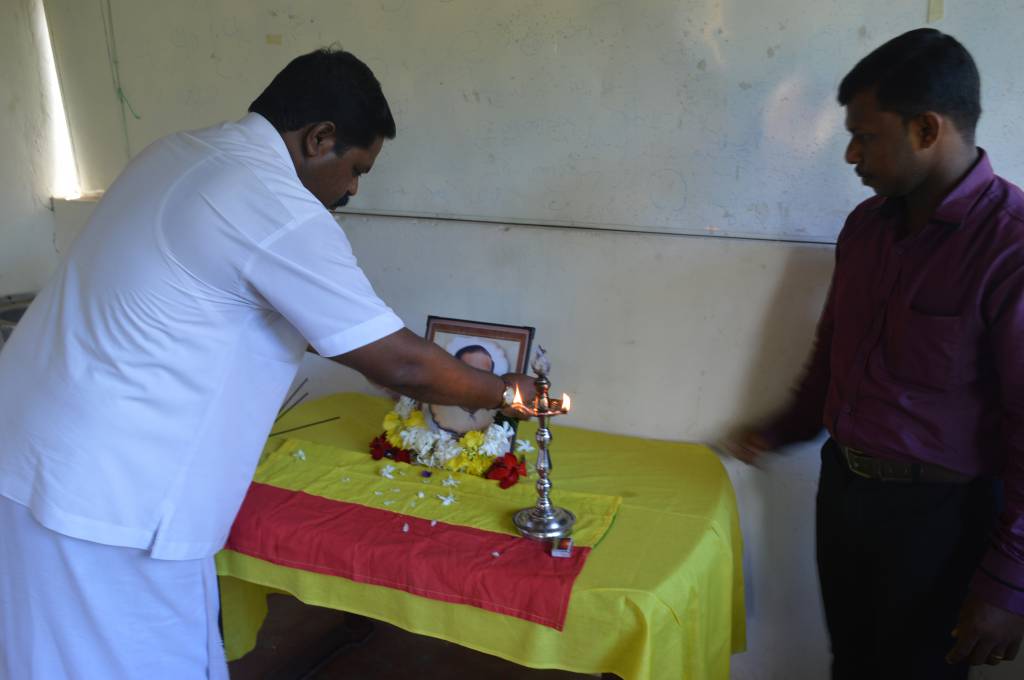 Mr Balasingham was also remembered by the Tamil National People's Front in Jaffna.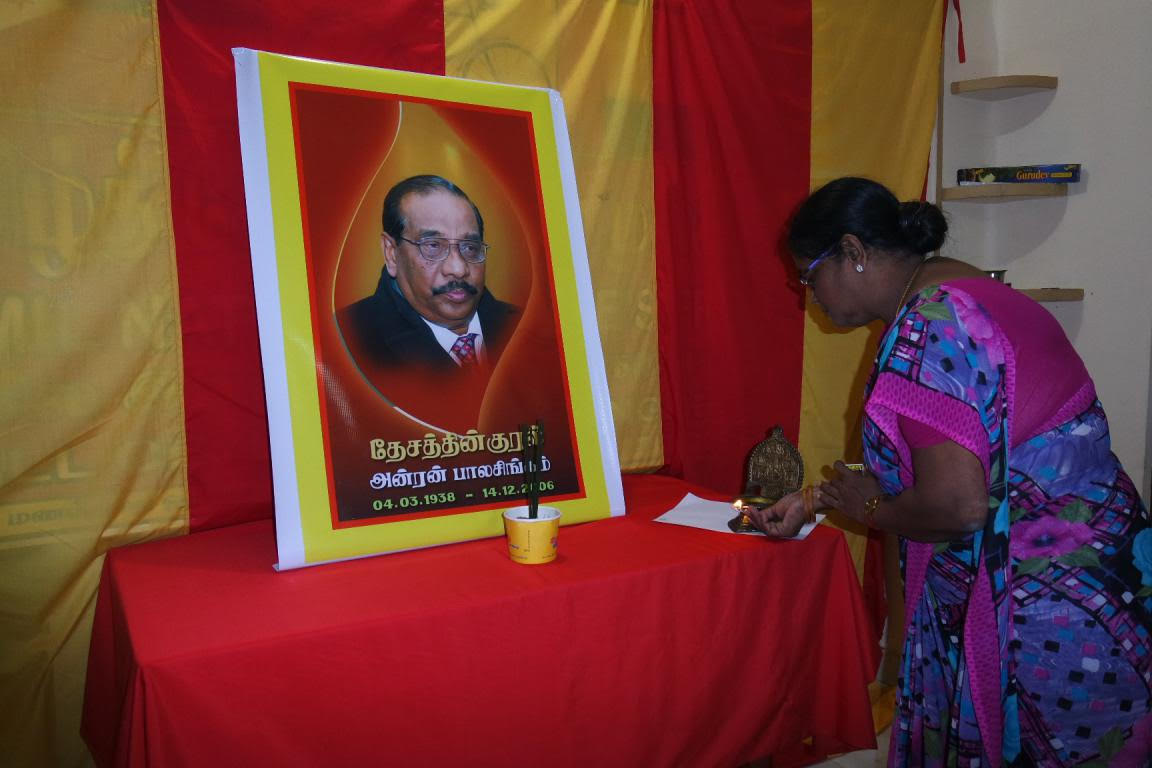 The Crusadors for Democracy political party held an event in Kaiveli, Mullaitivu.