29 November 2018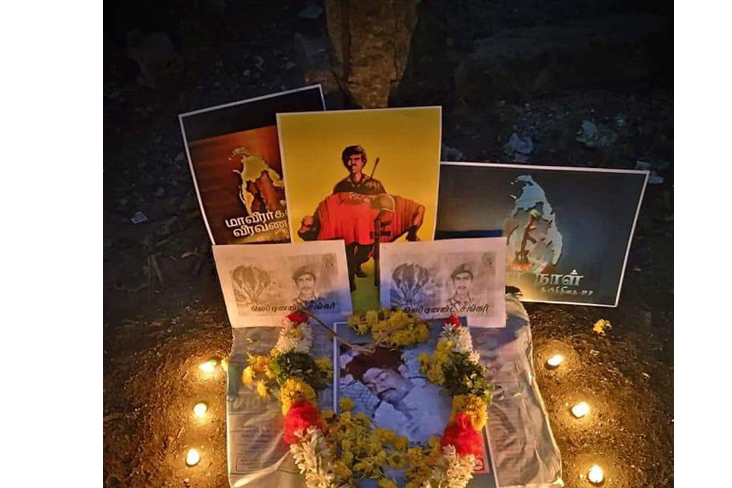 The first LTTE fighter to given his life to the Tamil struggle, Lt Shankar was remembered in Madurai, Tamil Nadu on the anniversary of his death. 
A lamp was lit at the exact moment of his death 6.05pm, during a memorial event held at the Keeraththurai Crematorium Madurai where he was cremated. 
Lt Shankar was taken to India for treatment after being injured in battle with the Sri Lankan military. He succombed to his injuries and died in Madurai. 
Lt Col Shankar's death at 6.05pm on November 27, 1982 led to the day being chosen as the day of remembrance for fallen LTTE cadre, known as Maaveerar Naal or 'Great Heroes Day'.