15 March 2019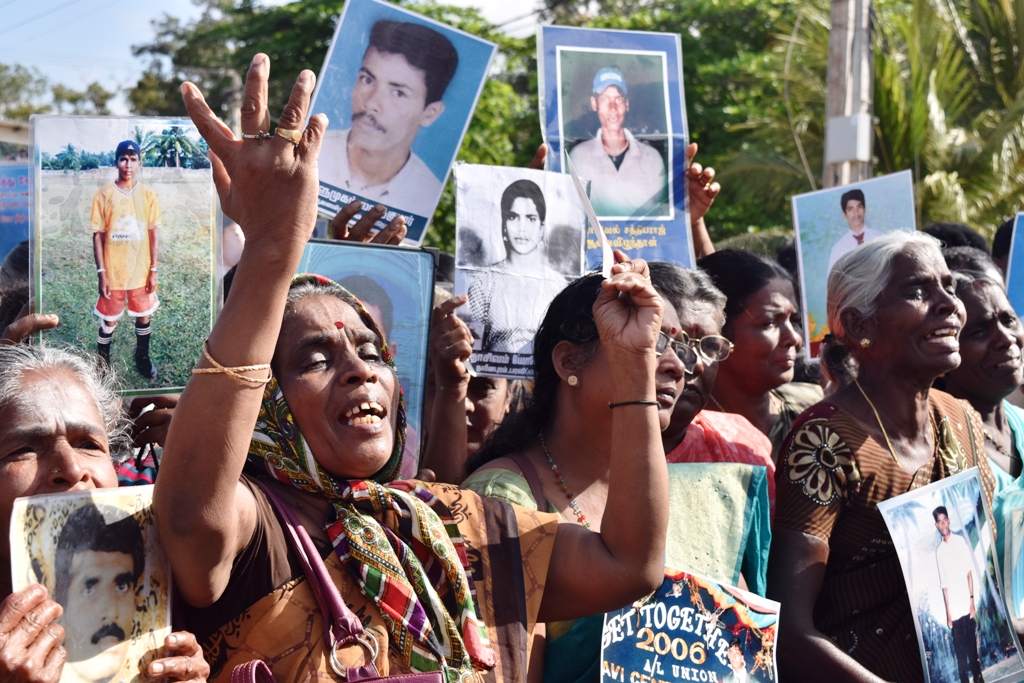 Families of the disappeared protest in Kilinochchi. February 25, 2019
Local government officials in Kilinochchi and Mullaitivu are trying to exploit property issues to pressure struggling Tamils into obtaining death certificates for their forcibly disappeared family members, former Northern Provincial Council member and minister Ananthy Sasitharan has said.
Many families from Kilinochchi and Mullaitivu that survived the atrocities at the end of the war are still struggling to rebuild their lives and homes, in large part due to their land registry documents having been destroyed or lost during the upheaval, Sasitharan said.
These families have been unable to claim state assistance and in some cases gain access to their lands due to not having the proper documentation, she said.
In several cases where the original deeds were in the name of a disappeared person, officials were refusing any administrative assistance to families unless a death certificate for the disappeared person was obtained.
Sasitharan said some families had been forced to take this route due to the desperation of their circumstances.
"This is how the government is exploiting land issues to put pressure on the struggle of the families of the disappeared," Sasitharan said.