The newly appointed Jaffna army commander has said he will treat land return as a priority, the Chief Minister of the North said.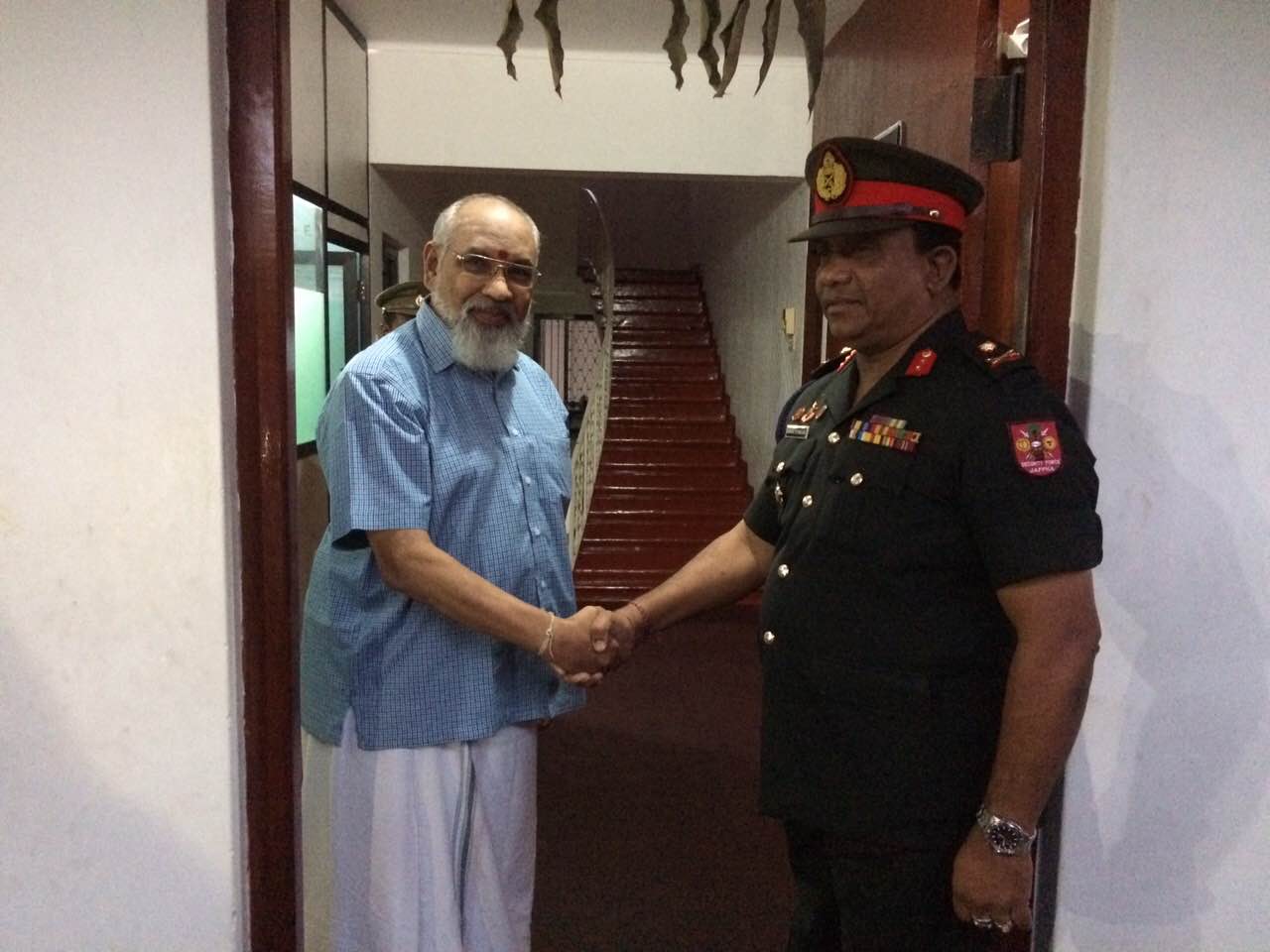 Following a visit from the new commander, Major General Hettiarachchi, on Tuesday, Chief Minister Wigneswaran said that the commander had knew well the issues of the North.
"He told me that resettling in their own homes those displaced due to high security zones and military usage of lands would be his first priority."
However the commander conceded that this may be a slow process, the chief minister said.
Major General Hettiarachchi assumed duties as the Commander of the Security Force Headquarters in Jaffna on the 30th March, after his predecessor Major General Mahesh Senanayake was promoted to the position of Army Chief of Staff.
Previously the Commander of the Security Forces in the East, Major General was the Commissioner General of Rehabilitation under the Ministry of Rehabilitation and Prison Reforms from February 2012 until July 2013. "His contribution to transform ex-LTTE combatants to be peace-loving useful citizens in Sri Lanka was highly commended by relevant authorities," the Army website states.