17 May 2019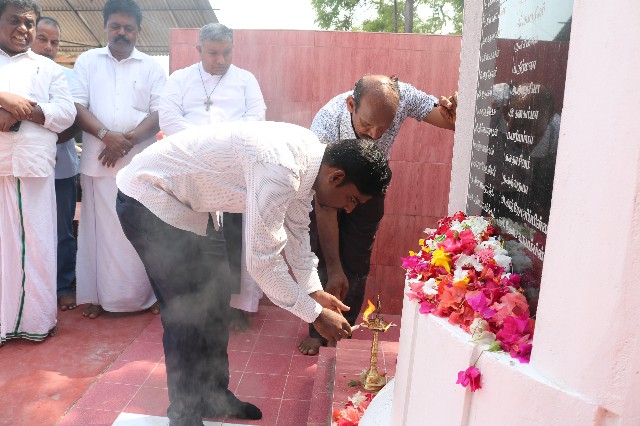 Tamils gathered in Neduntheevu on Wednesday to remember the thirty-six Tamils massacred by Sri Lankan navy officers on board the Kumuthini boat on May 15, 1985.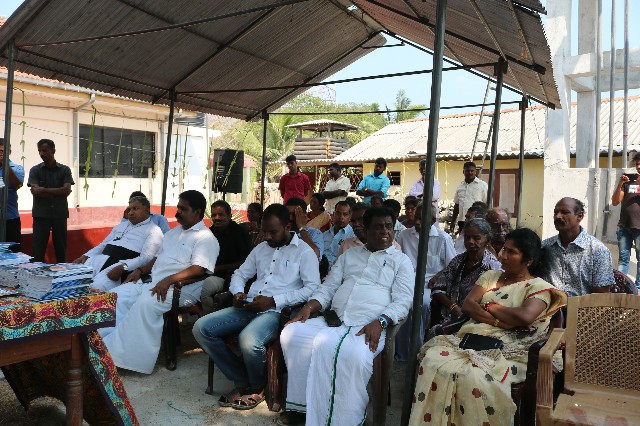 A mother whose 7-month-old baby was killed on that day lit the lamp of remembrance at the memorial event, which included families of the victims, locals and faith leaders. Tamil politicians, including the TNA MP S Sritharan, and former Northern Province Councillors, M K Shivajilingam and Ananthy Sasitharan also took part. 
Eye witnesses reported seeing six Navy officer boarding the Kumuthini boat in plain clothes and pointing a gun at passenders before ordering them to come up to the main deck one by one and shout their name and destination.
Each passenger was then hacked to death. Witnesses reported seeing hacked body parts and blood across the deck.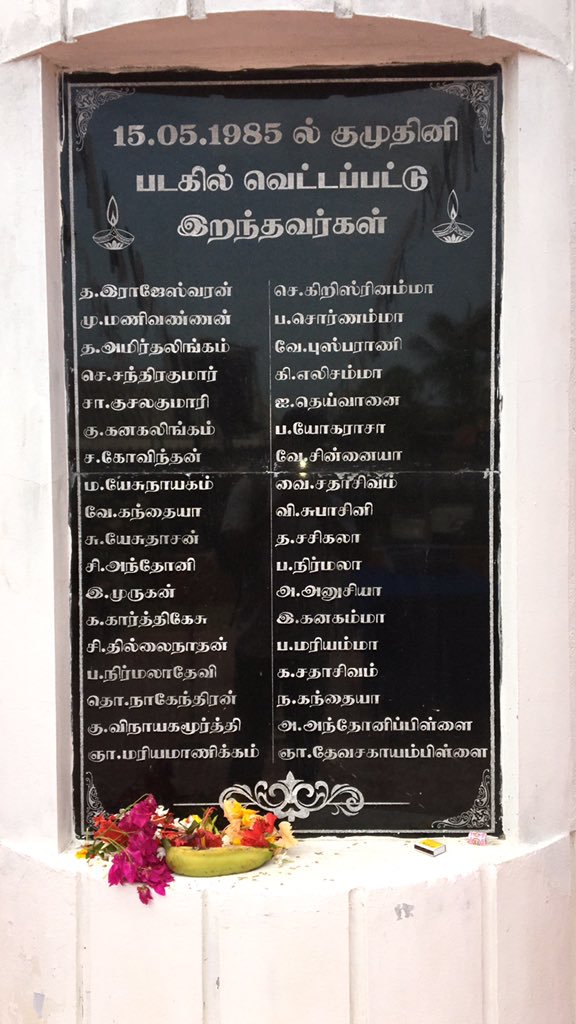 Amnesty International identified 23 of the victims and recorded eye witness accounts of those who survived the massacre. 
The Sri Lankan minister for national security at the time, Lalith Athulathmudali however denied the Sri Lankna navy's involvement. 
Thirty-four years on the perpetrators have not faced justice.