23 February 2017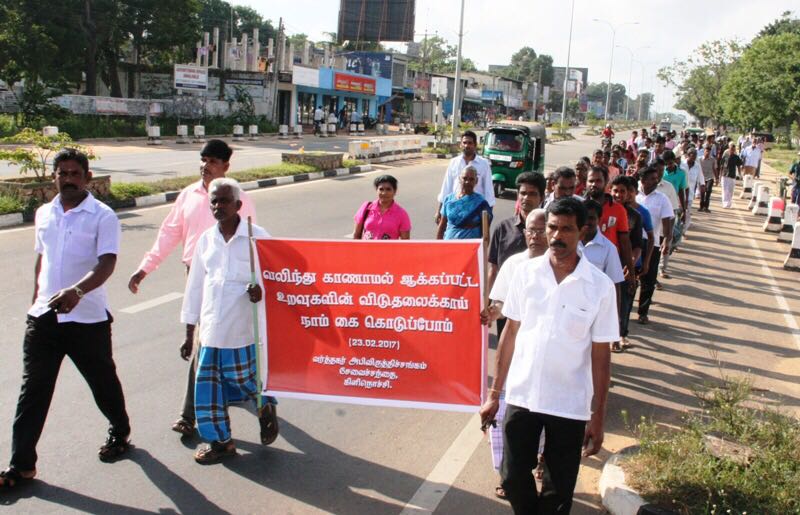 Kilinochchi's business community marched on Thursday in solidarity with protestors demanding land returns and with families of the disappeared.
Tamil business owners and market traders shut their business on Thursday morning to march through the town.
The marchers expressed their support for families of missing persons currently carrying out a continuous protest in Kilinochchi, as well as for families of Paravipanchan protesting for their lands to be released from military occupation.
Demonstrators called for elected Tamil representatives to be stronger in holding the government to account on land reform and the issue of the disappeared.