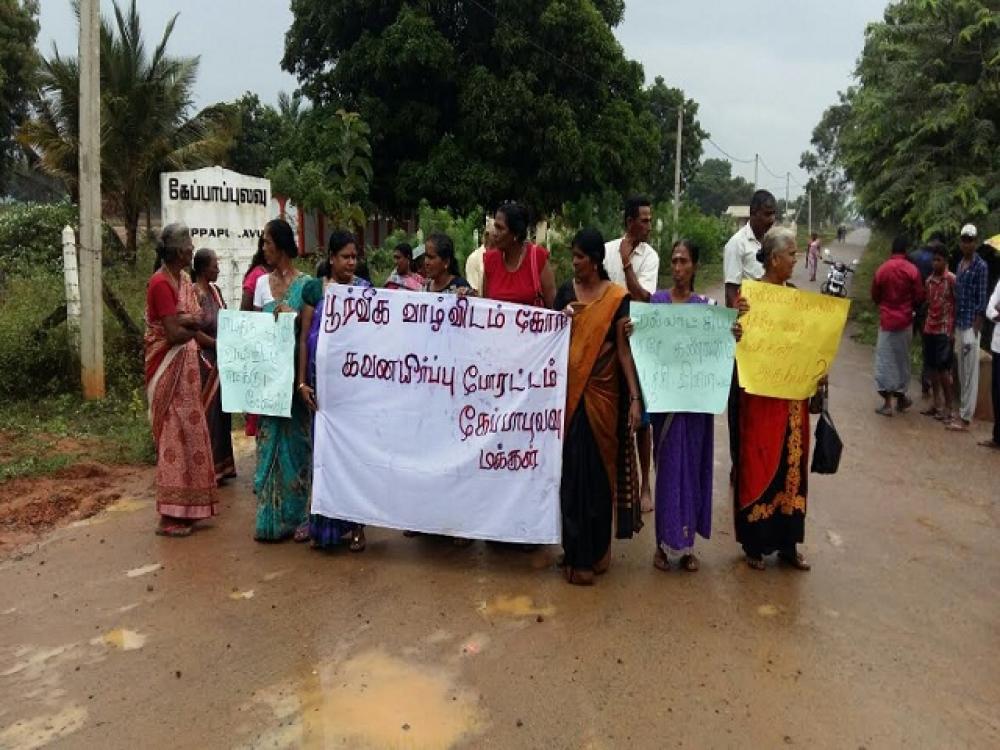 The people of Keppapilavu, Mullaitivu held a protest to coincide with the visit of the Sri Lankan president, demanding their own lands be returned to them.
Although President Maithripala Sirisena cancelled his visit, reportedly due to poor weather, a public function was held to mark the return of some Mullaitivu lands.
However many displaced Tamils maintain that the released lands are not usually their original properties, but alternative lands.
The Keppapilavu residents protested, with boards demanding they be allowed to return to their traditional lands and homes.
Earlier in the week Keppapilavu locals were warned against protesting, by Sri Lankan army officials, who threatened that the villagers would remain permanently displaced if they did not accept the alternative lands and compensation that were offered to them.