04 July 2015
Statue of Captain Miller in Nelliyadi, Jaffna. 2003.
On July 5th Eelam Tamils around the world mark Karumpuli Naal marking the sacrifice of the LTTE's elite women and men, the Black Tigers.
It was on this day thirty years ago, in 1987 that the Black Tiger Captain Miller attacked a Sri Lankan Army garrison in Nelliyadi in the Jaffna district, by driving a small truck with explosives into it. Forty Sri Lankan soldiers were killed in the attack.
Since then Eelam Tamils around the world have commemorated Karumpuli Naal on this day.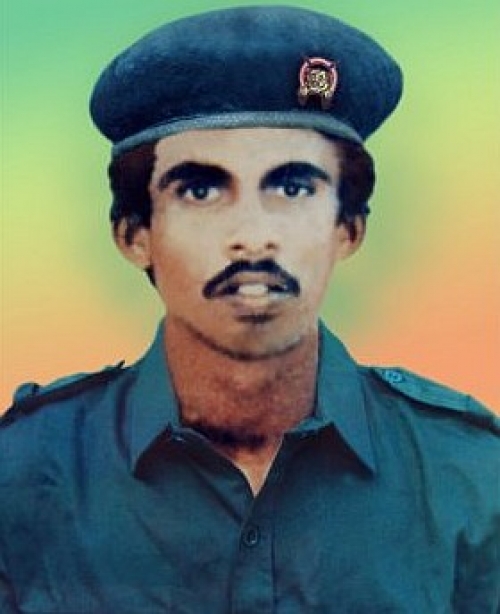 Captain Miller
01.01.1966 - 05.07.1987
Karumpuli Naal was observed widely in the North-East until 2009, where thousands of Tamils turned out to show their respect.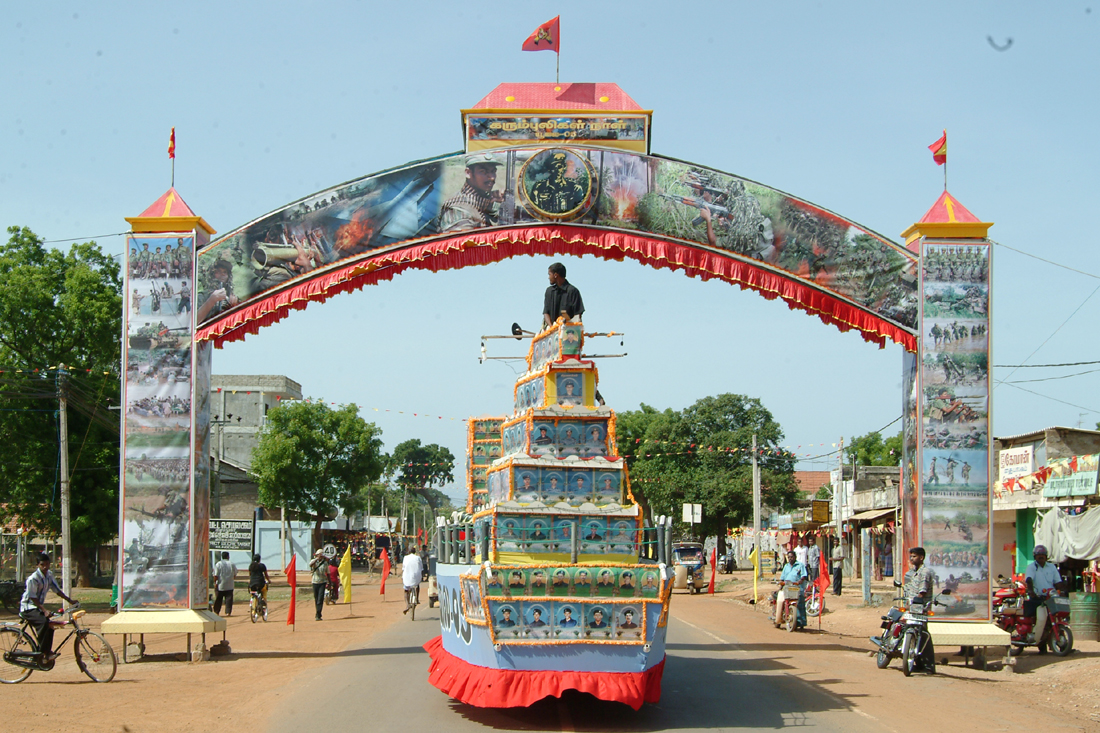 A memorial arch and float with portraits of fallen Black Tigers in Vanni. 2007.
Several monuments were constructed in honour of the Black Tigers, including a statue of Captain Miller. Captain Miller, or Vallipuram Vasanthan, was a student at Hartley College in Point Pedro.
His statue was destroyed by armed men in 2006, suspected to be Sri Lankan soldiers. Other memorial stones have since been destroyed by the Sri Lankan military, including the graves of all LTTE cadre.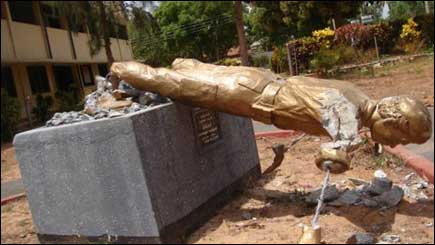 The damaged statue in 2006. Photograph TamilNet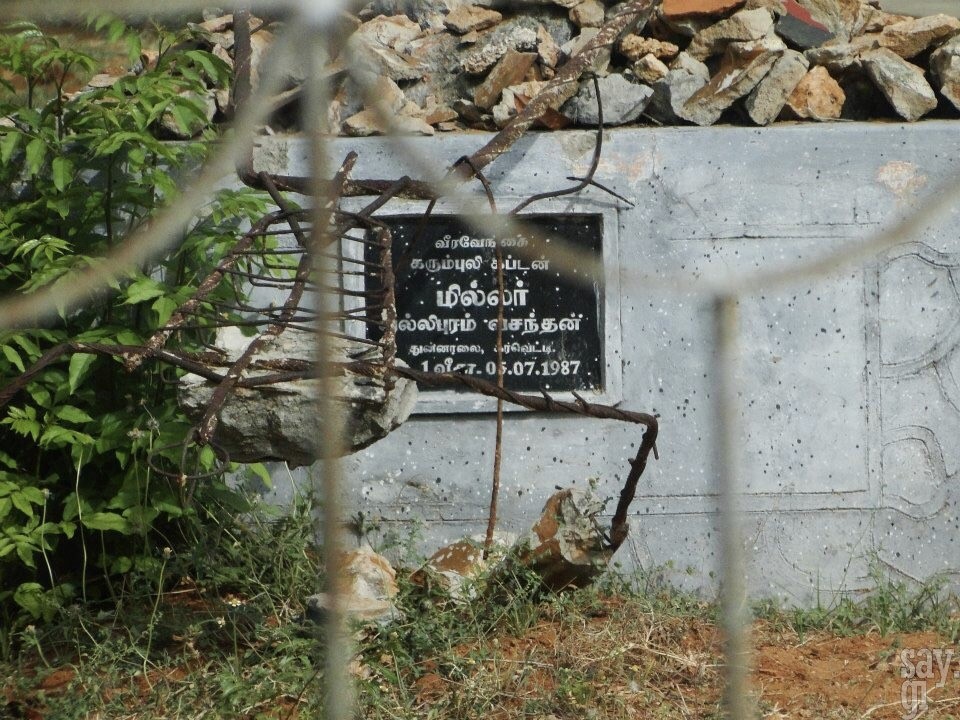 Destroyed Miller statue in 2012. Photograph @Saygi
In 2008 the LTTE declared that 356 Black Tigers have laid down their lives, 254 of them in sea operations since Captain Miller's attack. It is not yet known how many sacrificed their lives during the final phases of the armed conflict, when tens of thousands of Tamil civilians were massacred by Sri Lankan forces.