13 December 2019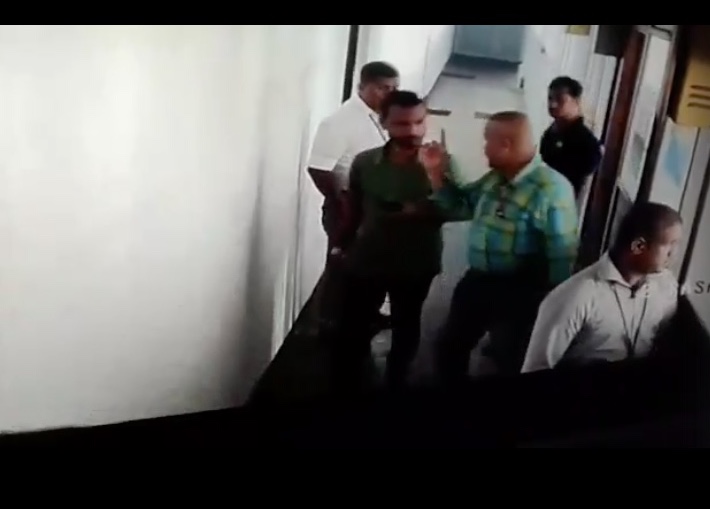 Journalist Maduka Fernando of Lake House Media has reported that he was assaulted by several members of the ruling Sri Lanka Podujana Peramuna (SLPP) party's trade union members.
Fernando complained to the police that the assailant is the Chairman of the SLPP trade union, Pragathashili Sangamaya. Fernando went on to name his assaulters, stating that the Chairman was supported by Nuwan Kodikara Chandana Bandara, Gayan Bandara, Hemantha Depp and Chameera Elladeniya.
There is reported CCTV footage of the journalist being taken from the office of the Resa Newspaper by a number of persons, according to the Colombo Telegraph. Fernando asserts that he was taken to a place not in the vicinity of CCTV cameras, where he was assaulted and threatened with a call not to return as a journalist to Lake House Media.
See more from Colombo Telelgraph here.