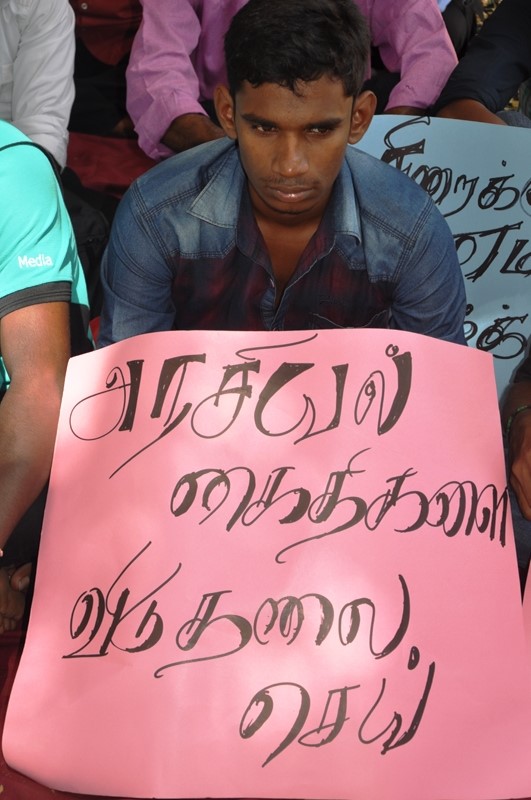 Placard reads: "Release the political prisoners"
Students at the University of Jaffna on Friday launched a one day hunger strike to protest at the ongoing imprisonment of Tamil political prisoners.
Demanding their immediate release, the students sat outside holding placards asking, "Is death the only release for political prisoners?".


Criticising the failure of politicians to secure the release of the political prisoners, another placard read, "Promise until one comes to power, then why silence?".
The protest is the latest in a series of protests across the North-East by Tamils calling for the release of political prisoners.