14 August 2018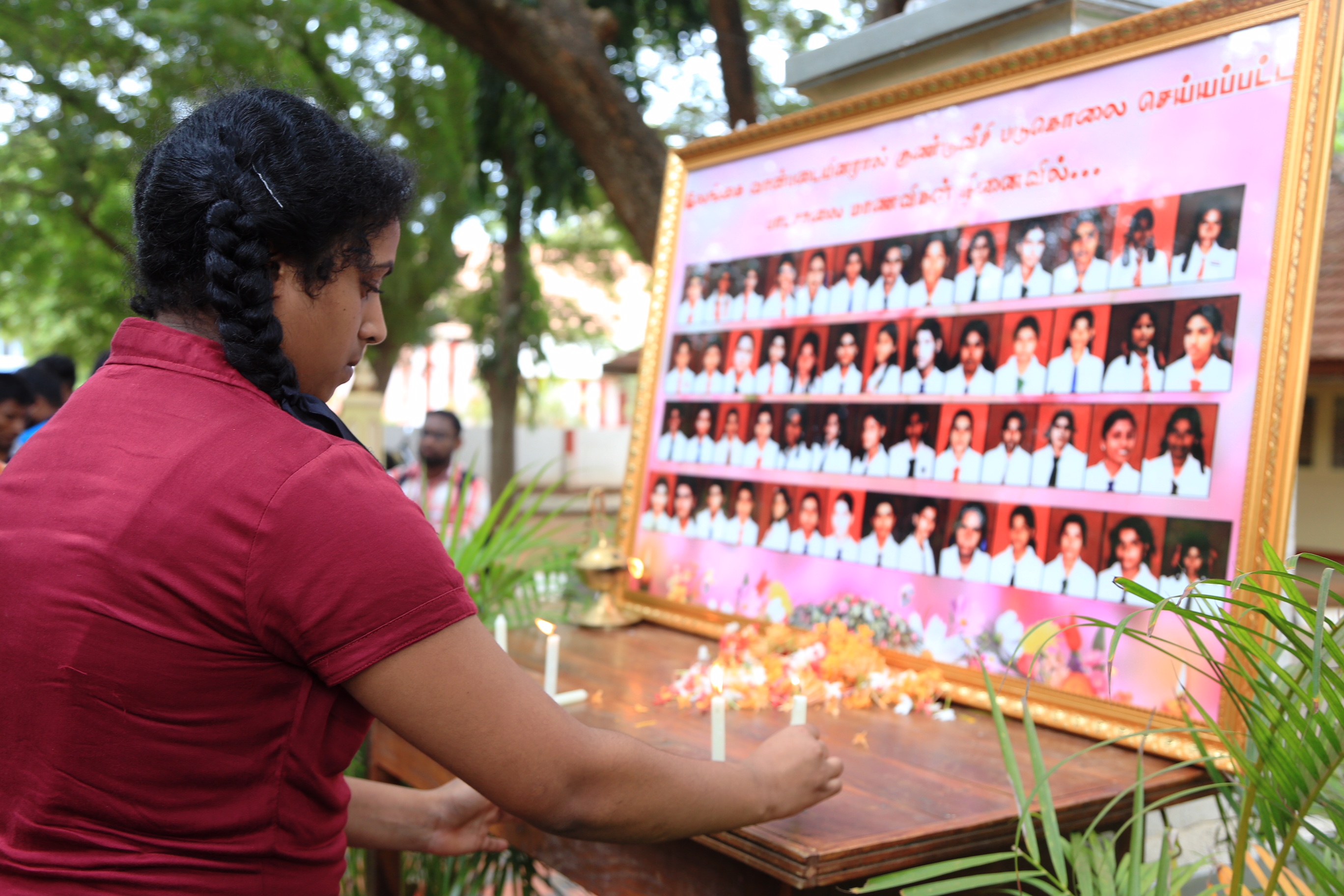 Students and staff at the University of Jaffna today remembered the massacre of 53 schoolgirls in Mullaitivu on August 14, 2006, when the Sri Lankan air force bombed their Sencholai school. 
Three teachers were also killed in the bombing. To date, no-one has been held to account for the deaths.
The children's home had been designated a humanitarian zone and its GPS coordinates had been passed to the Sri Lankan military via the UN children's agency, UNICEF, and the International Committee for the Red Cross (ICRC).
Read more here.