16 May 2020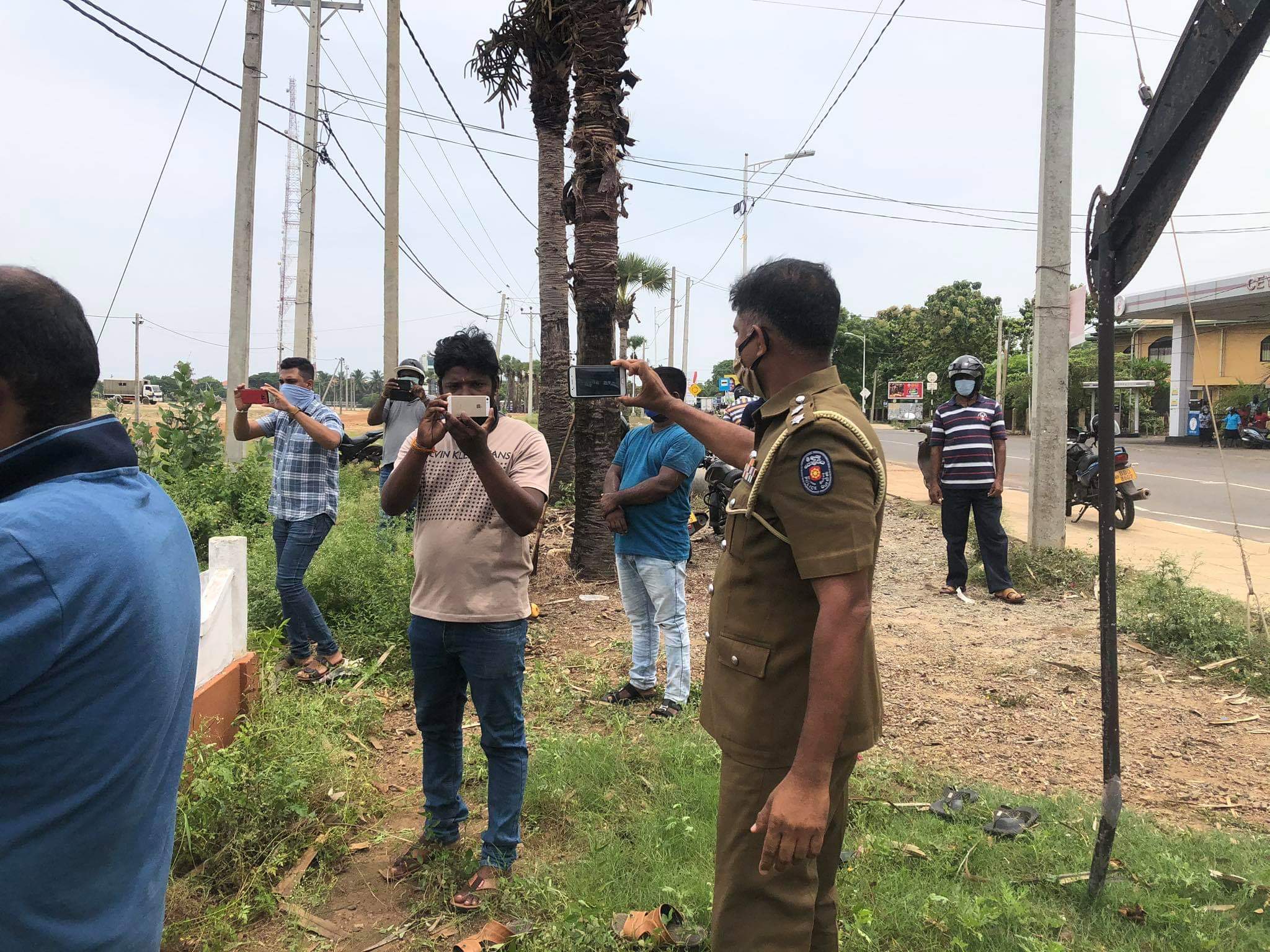 Two vigils to mark Tamil Genocide Remembrance Week were again surrounded by surveillance today, including by the officer-in-charge of Jaffna police.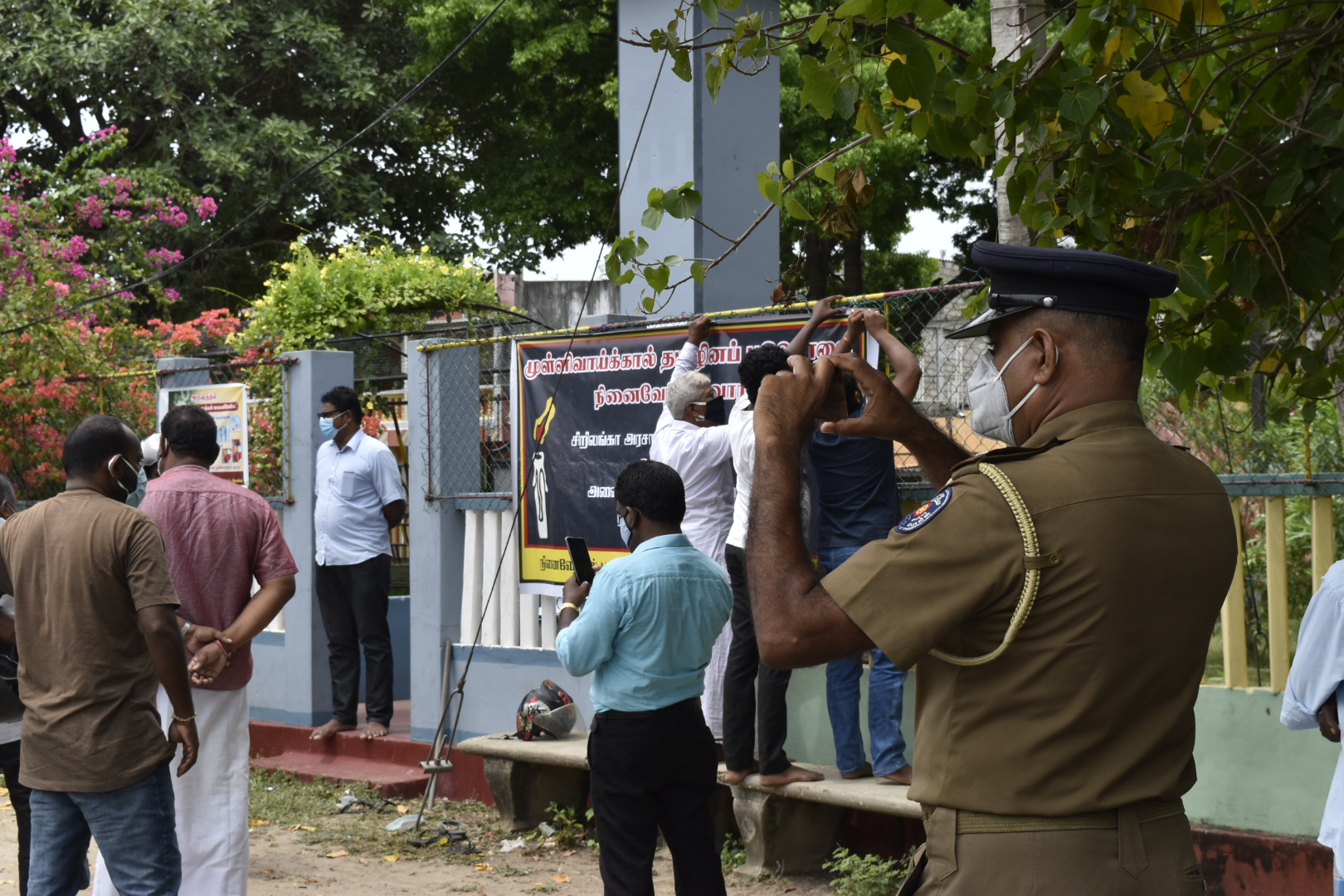 The police officer joined the usual throng of intelligence personnel at the vigils organised by the Tamil National People's Front (TNPF) at Gurunagar St James's Church - the sites of a massacre by the Sri Lankan Air Force and another by the navy, and the World Tamil Conference Massacre Memorial.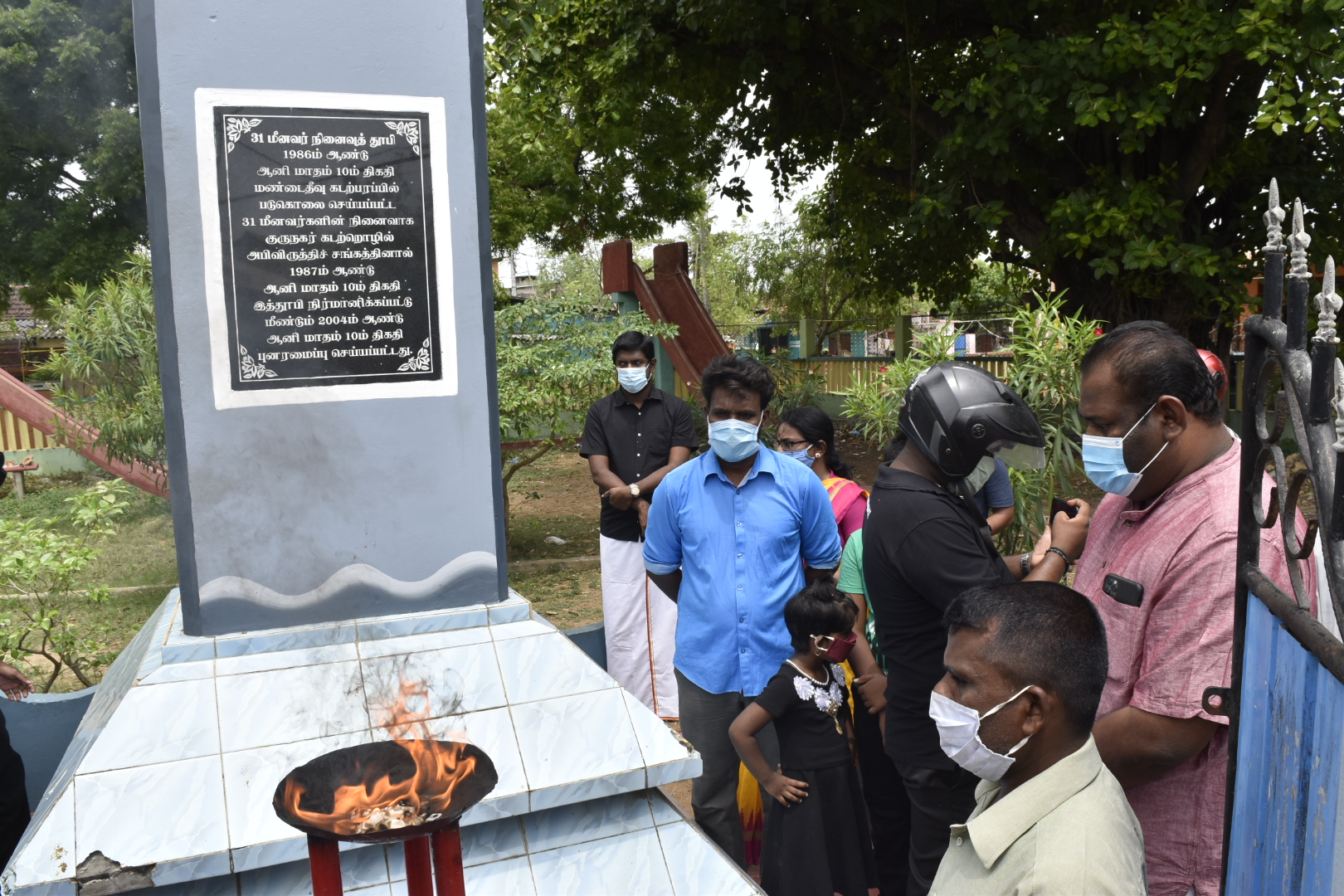 After photographing each individual participating in the vigils and each journalist present, the police chief made threats of arrest "should coronavirus spread in Jaffna again" to the organisers.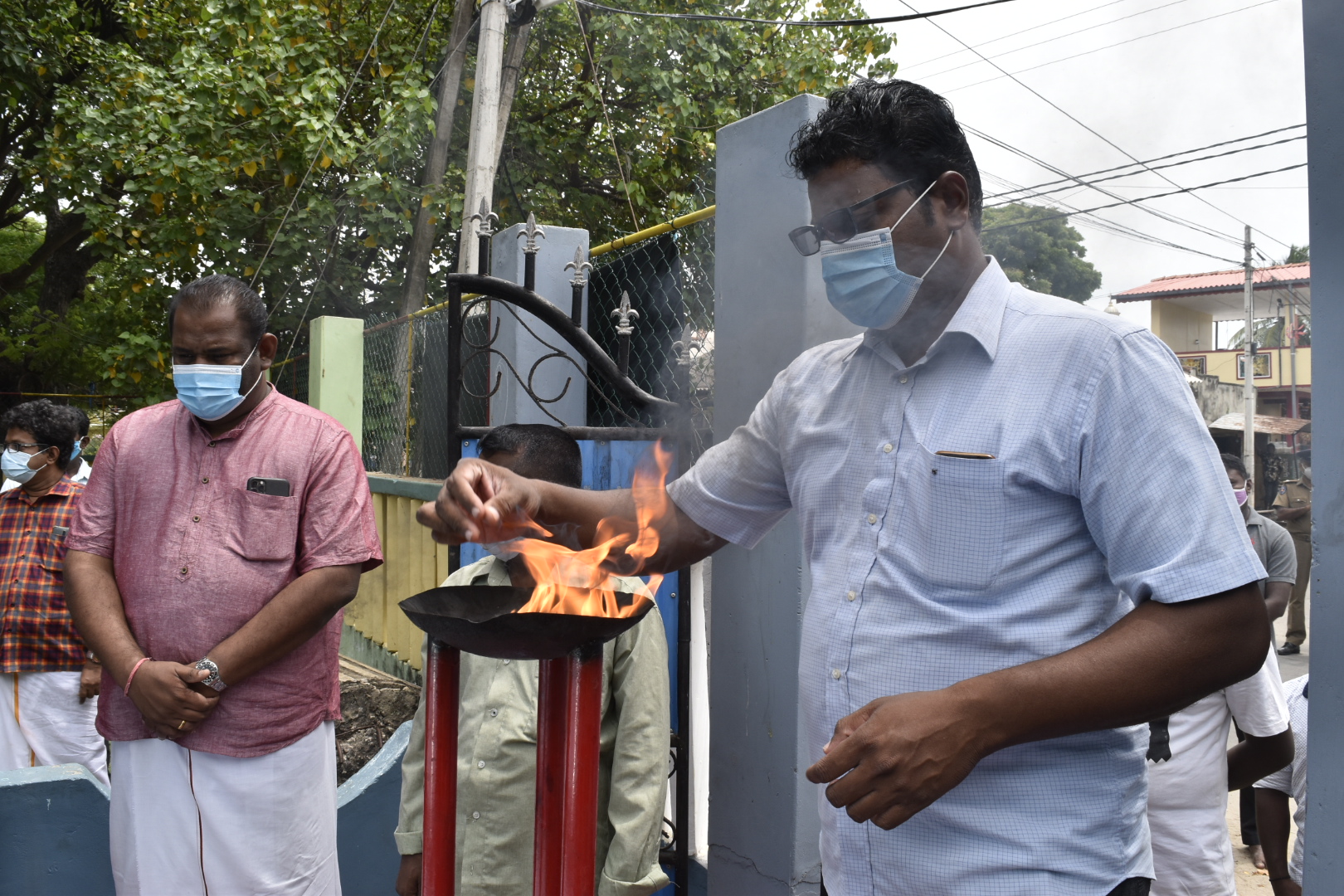 Organisers of the daily vigils have faced threats and intimidation by Sri Lankan security forces, with Tamil civil society accusing the state as using the coronavirus pandemic as another reason to crack down on remembrance events leading up to Mullivaikkal Remembrance Day on May 18.