12 June 2019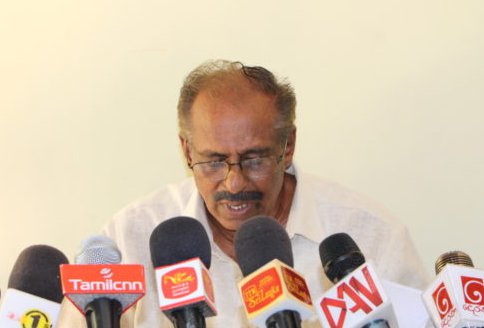 The Tamil National Alliance MP and Ilankai Thamil Arasu Katchi leader, Mavai Senathirajah this month reiterated the call for a political solution based on federalism. 
Speaking at a ceremony in Jaffna, Senathirajah said, "we cannot agree to a solution based on the 13th Amendment as we want a solution based on cooperative federalism."
"Even prime minister Narendra Modi also suggested that the solution to the national issue should go beyong the 13th Amendment when he addressed Sri Lankan parliament few years ago." 
"Tamil community is being continuously deceived by all governments. We don't know where to go to find a solution to the national issue," he added. 
The Mayor of Jaffna, Emmanuel Arnold meanwhile called for transportation between Jaffna and Tamil Nadu to be resumed. 
"Economy in Jaffna could be developed if air and sea transportation is developed between Jaffna and Tamil Nadu," Arnold said.