02 September 2018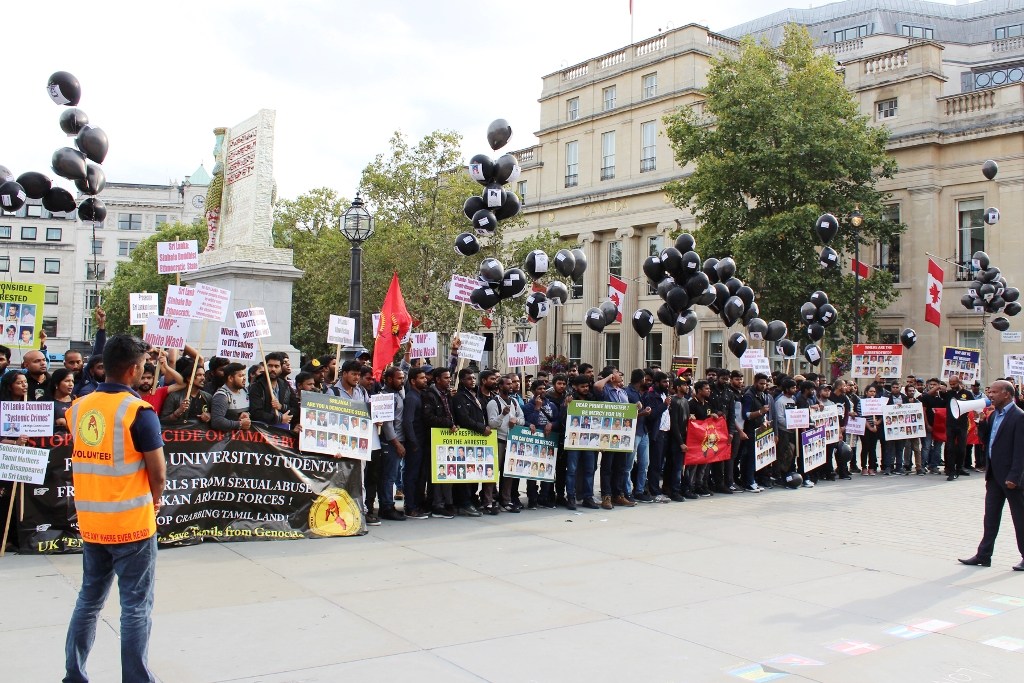 Hundreds of Tamils gathered in London last week to mark the International Day of the Victims of Enforced Disappearances and to call for justice and accountability for the thousands of Tamils who have been forcibly disappeared in Sri Lanka.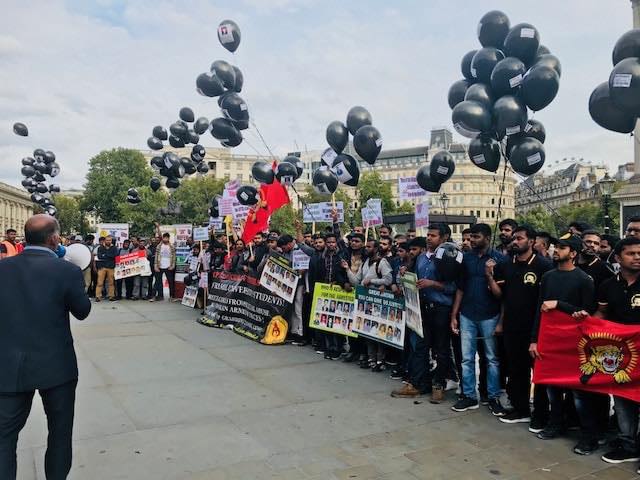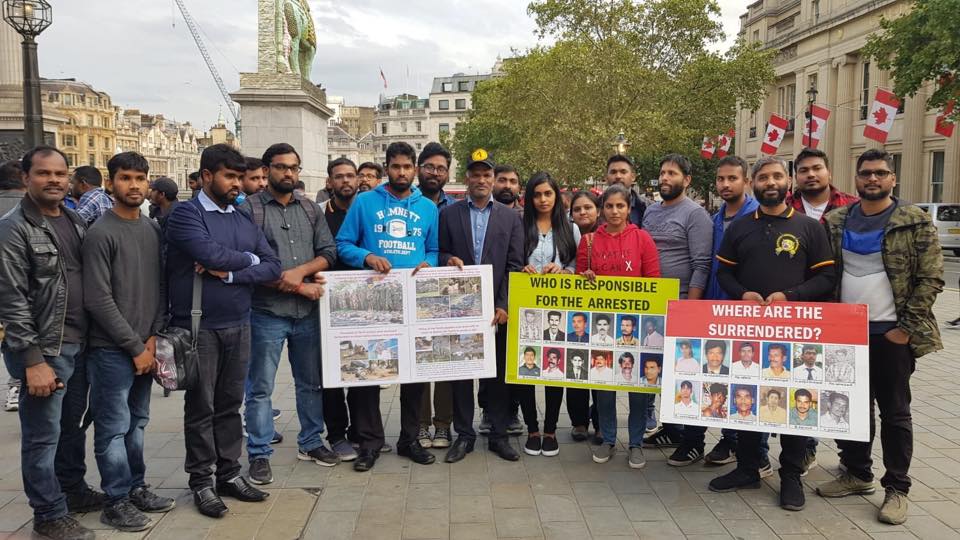 The demonstration, organised by the Transnational Government of Tamil Eelam (TGTE), saw hundreds of people at Trafalgar Square, with placards and banners calling for those responsible for disappearances to be prosecuted.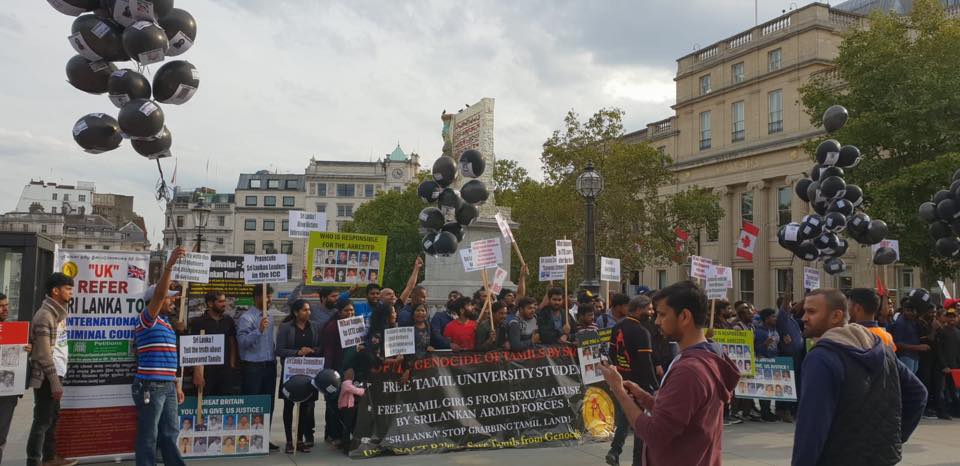 The London rally took place as Tamils in Mannar protested on the same day, calling for an international mechanism to investigate and prosecute for disappearances.