19 July 2019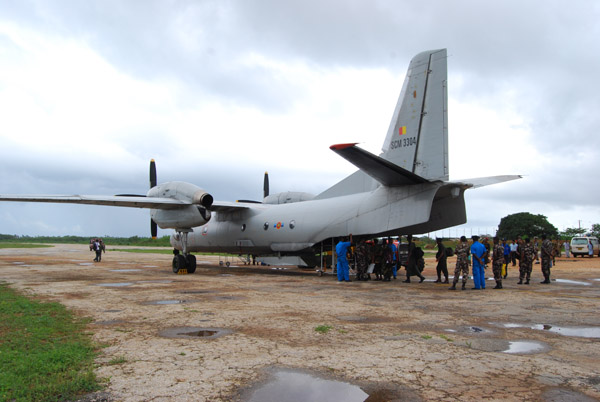 File photograph: A Sri Lankan military plane at Palaly
The announcement that commercial flights from India will soon be visiting Jaffna's recently expanded Palaly airport excludes all flights from Chennai and the rest of Tamil Nadu, in an act of "Sinhala hegemony" said a Tamil politician this week.
Palaly airport is currently occupied by the Sri Lankan military which has used the region as an air force base for its fleets of jets that were extensively used in bombing raids thorughout the armed conflict.
"Reopening Palaly is welcome as we have been pressing for it, but is of little use if there are no connections to Tamil Nadu," Northern Provincial Council education minister Kandiah Sarveswaran told the Hindustan Times. He went on to state that such acts will only reinforce the idea that Sri Lanka's development projects in Tamil areas are being "as tools to further majority Sinhala hegemony."
"Tamil expats from around the world who are headed for Jaffna could break journey in Chennai for some shopping and sightseeing and then fly to Palaly," Sarveswaran added. Instead, the inister added the move from the Sri Lankan government may be to "protect the revenue of Colombo airport".
Sri Lanka's civil aviation minister Arjuna Ranatunga last week announced a massive expansion of the airport and smaller commercial planes will operate flights to Bengaluru, Kochi, Mumbai and Hyderabad.
See more from the Hindustan Times here.