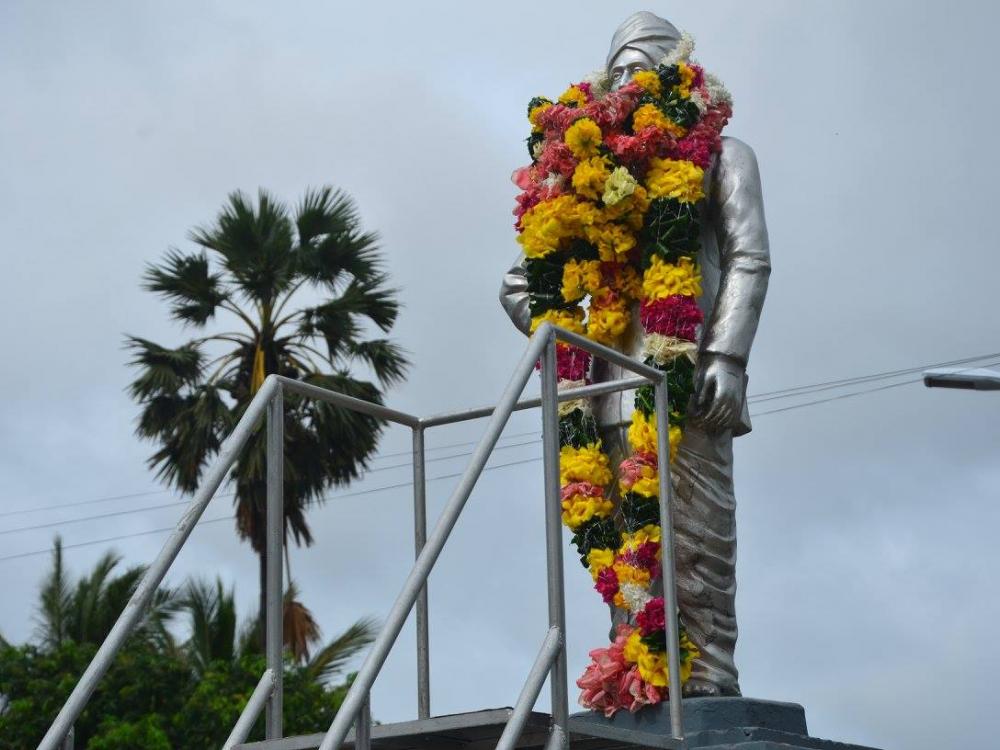 Tributes were paid to the revolutionary Tamil poet Subaramani Bharathi in Jaffna today on the 95th anniversary of his death.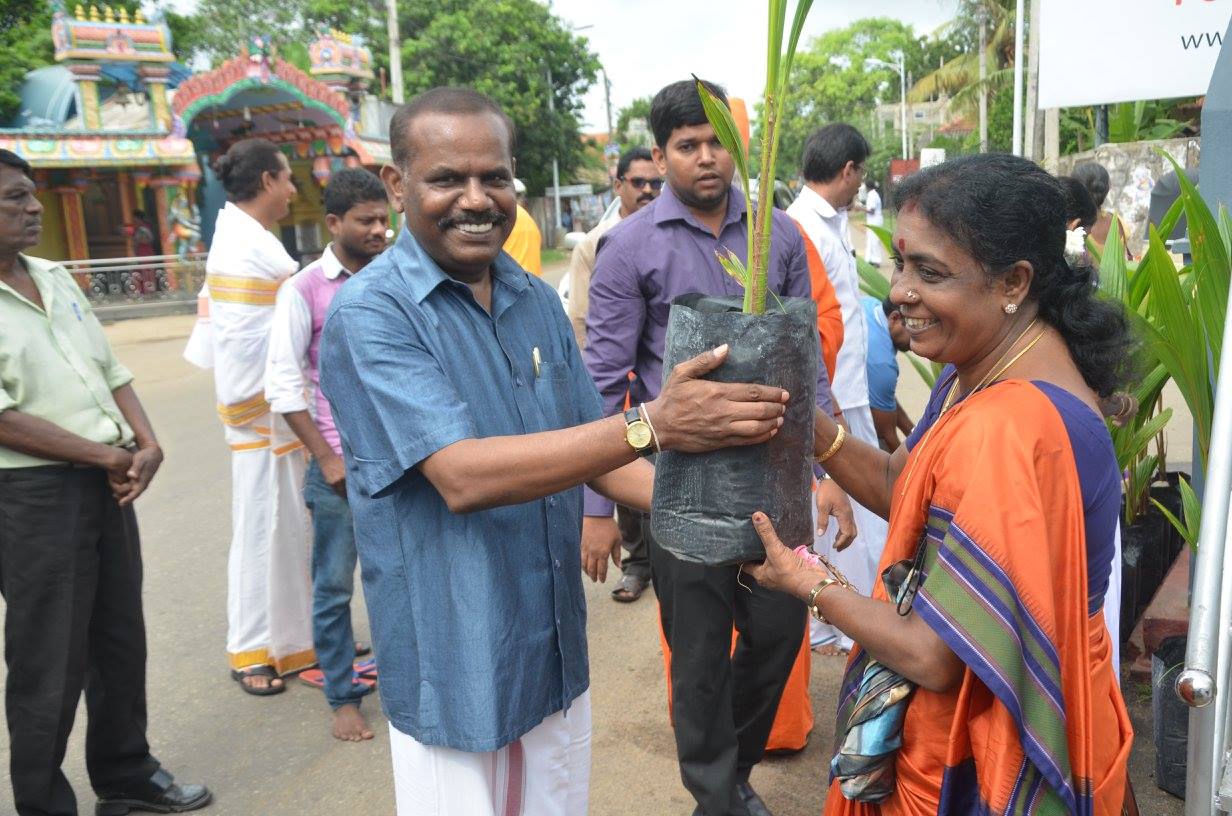 The event involved floral tributes laid on the iconic Bharathi statue in Nallur, the poet's songs sung by Tamil students and coconut saplings distributed in the poet's honour by India's Consul General A. Natarajan.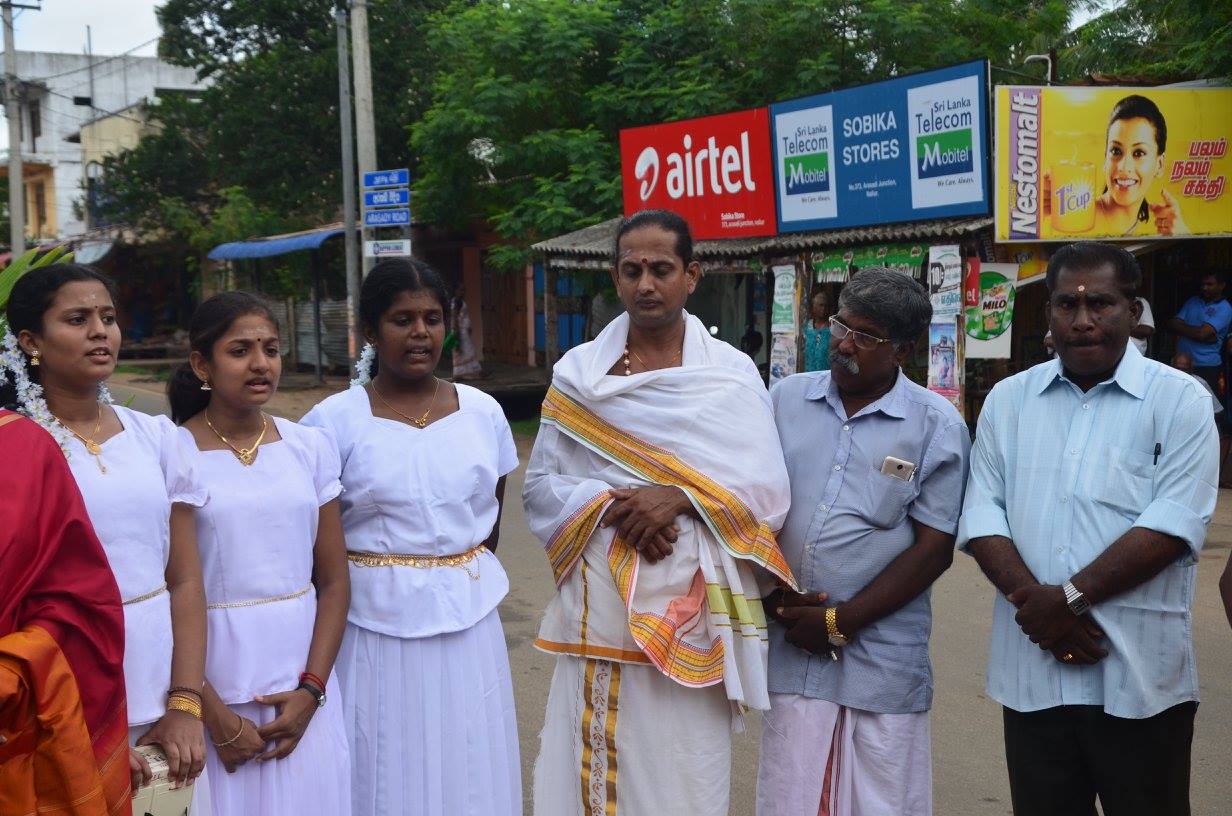 Born in Thoothukudi in British India in 1882, Bharathi is popularly known as Mahakavi or great poet for his pioneering influence on the Tamil literary landscape.
The Bharathiyar poem Thamil Thaai Vaazhthu was traditionally sung in Tamil schools across the North-East, and is still sung to inaugurate Tamil cultural events, as an alternative to the Sri Lankan national anthem.