14 June 2020
(Video Credit: "I am Tamil" Campaign Team)
Responding to "clarifications" made by Peel School in Canada, which withdraw a statement recognising Tamil genocide, Tamil activists launched the viral "I am Tamil" campaign which garnered hundreds of posts from around the work this week and raised awareness of the genocide whilst also supporting Bill 104, which will enable a Tamil Genocide Education week.
The bill proposes that the week of May 18 be recognised as Tamil Genocide Education Week in Ontario, Canada. Bill 104 is currently on its third reading in the Canadian parliament and has a strong prospect of becoming law despite protest from Sri Lanka High Commission. Canada happens to have one of the largest populations of Tamils in the world, second to Tamil-speaking countries. This will allow both Tamils and other oppressed communities to remember and be educated on the Tamil genocide and others across the world.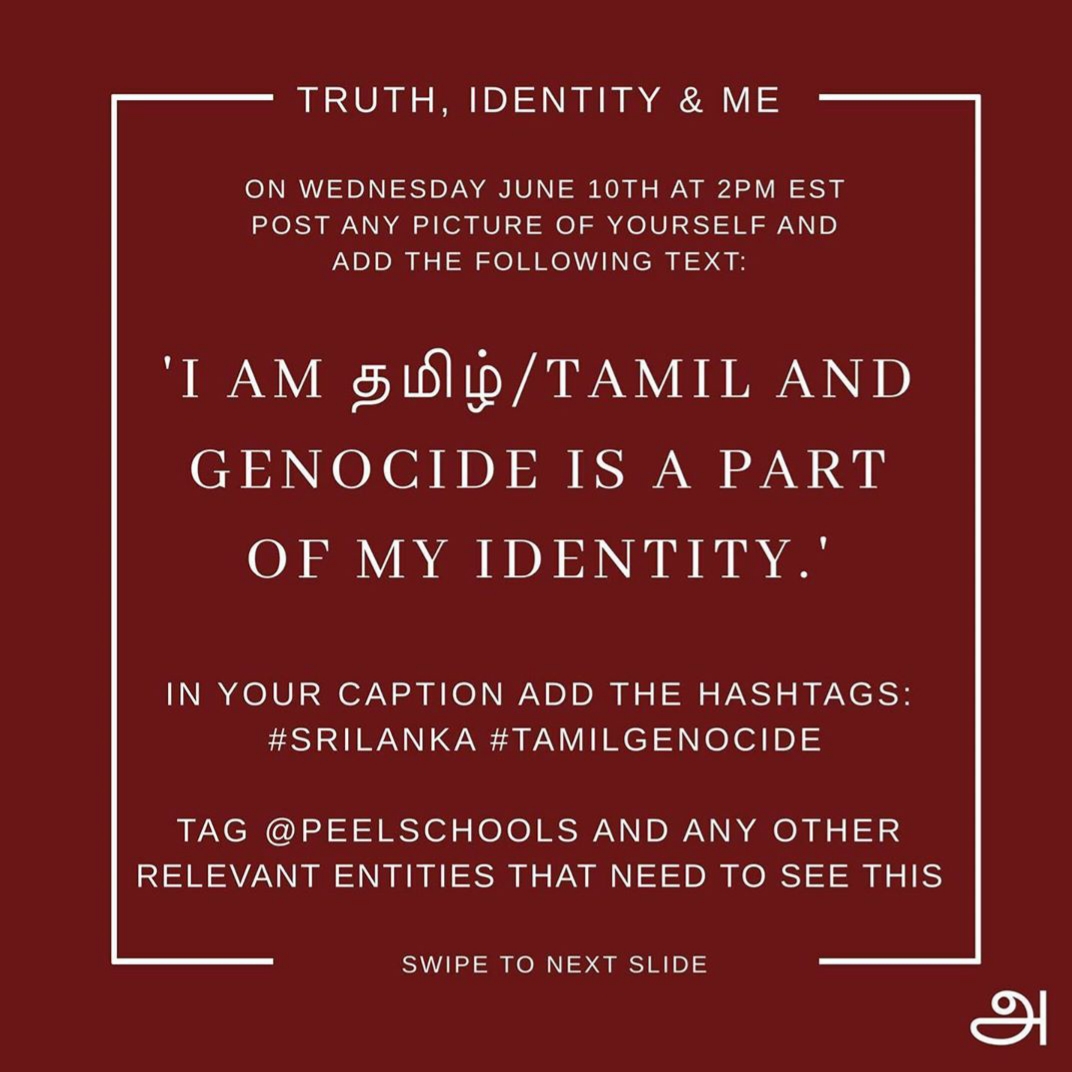 The original post caption by Pirathanya A, read "Tired of seeing the "paradise island" when you click on the #SriLanka hashtag? Let's change that this Wednesday." The campaign was initiated by Pirathanya A, Thivakar A and Thurika K based in Canada, their three-part post encouraged Tamils to unite, it read, "we are connected by our history, culture and identity."
Diaspora Tamils posted a photograph of themselves with the text  "I am Tamil, and genocide is a part of my identity"  with captions addressing different aspects of Tamil identity and genocide. This campaign resulted in hundreds of posts worldwide and shares and re-shares across other platforms.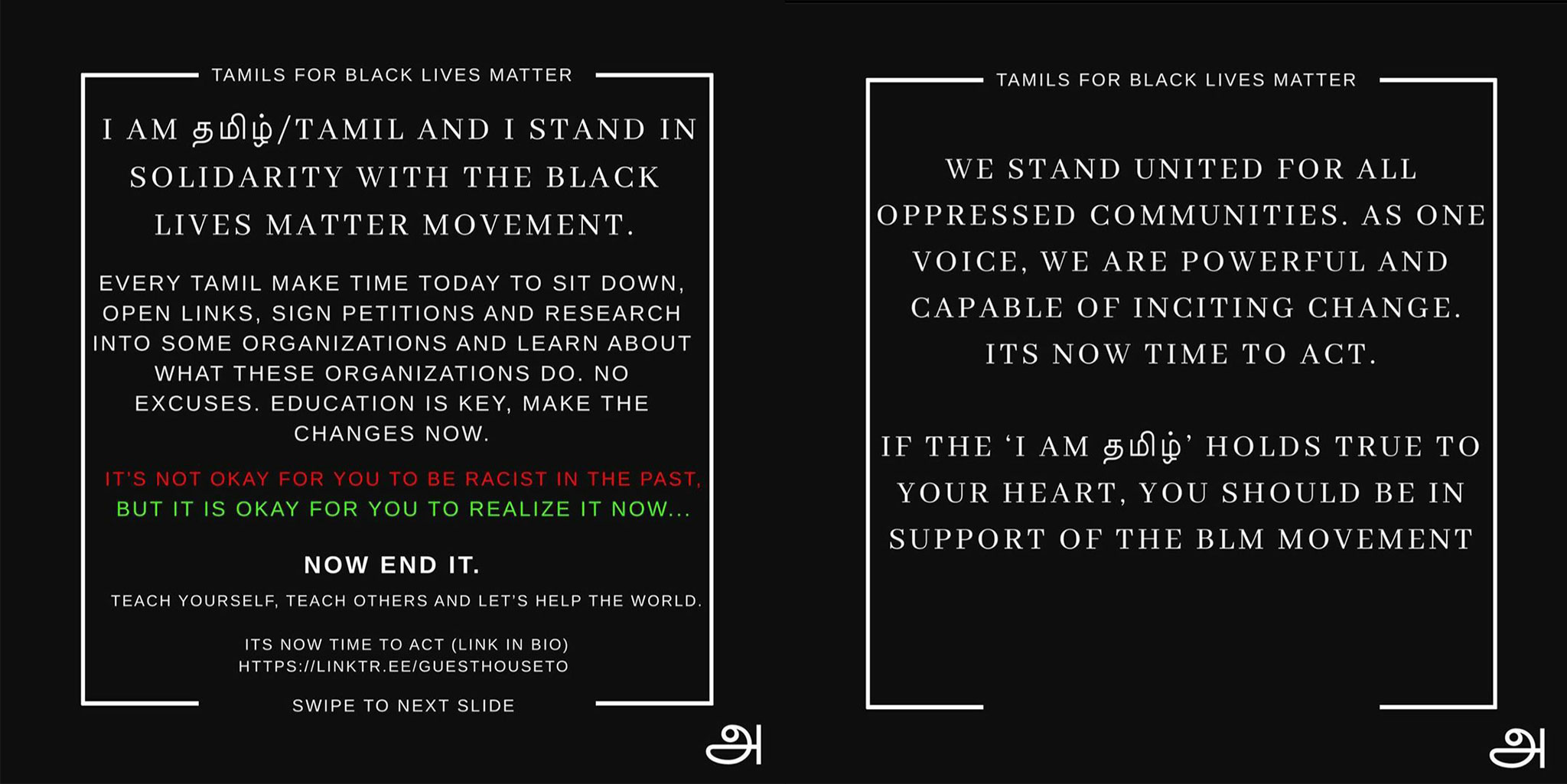 Following this, another post was made two days ago highlighting ways in which Tamils can support the Black Lives Matter movement. It encouraged Tamils to be "humanitarians" and contribute to the struggles black people are facing worldwide.
"We stand united for all oppressed communities," read a post by the organisers. "If the 'I am Tamil' holds true to your heart, you should be in support of the BLM movement."