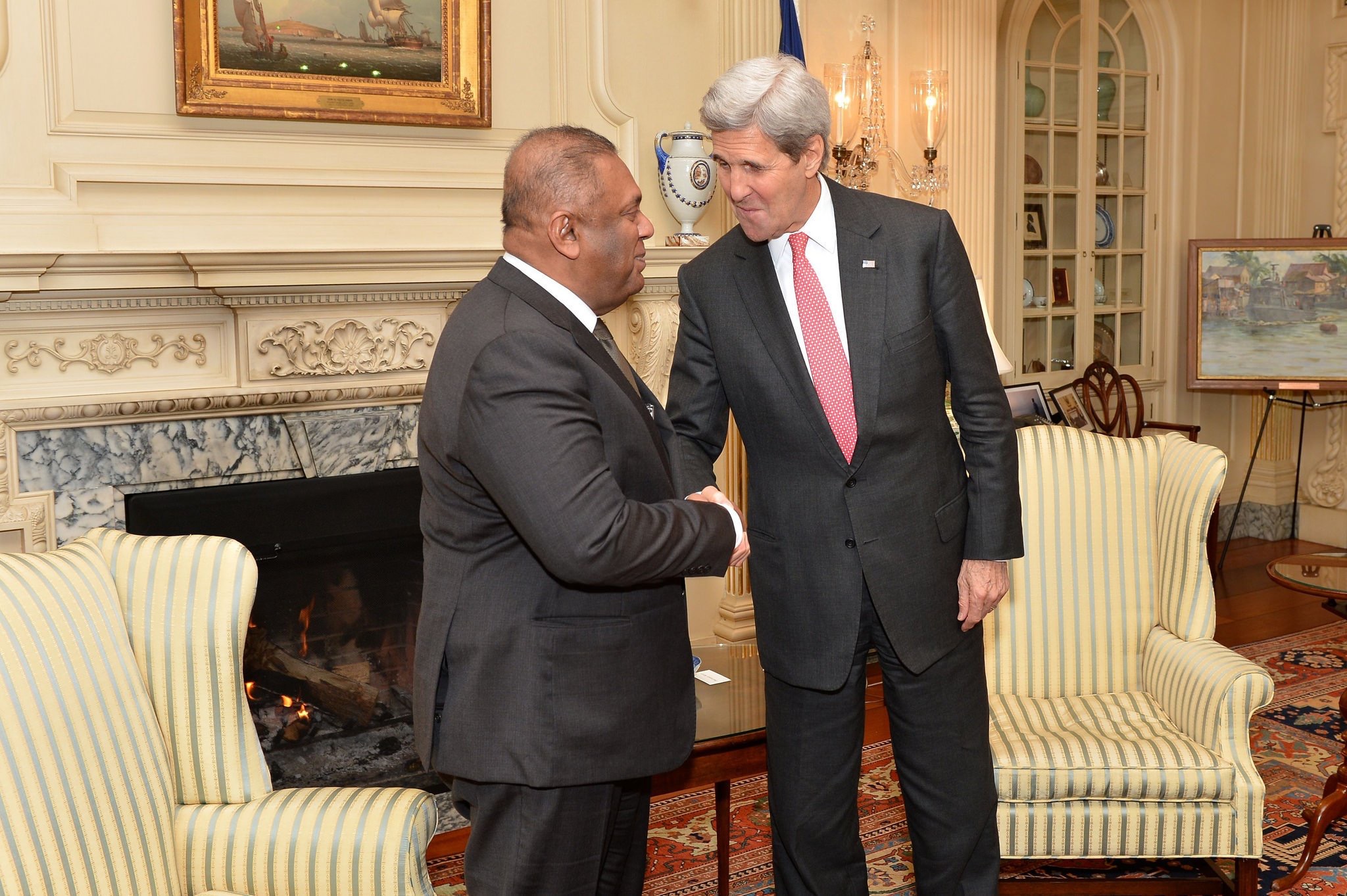 Secretary of State John Kerry and Foreign Minister John Kerry (@JohnKerry)
US Secretary of State John Kerry hailed Sri Lanka's moves towards reconciliation, speaking after meeting with Foreign Minister Mangala Samaraweera in Washington on Thursday.
"I'm very happy to welcome my friend Mangala Samaraweera here, the foreign minister of Sri Lanka. I had wonderful occasion to visit with him in Sri Lanka, and I want to congratulate the Government of Sri Lanka for their very impressive continuing steps towards reconciliation. Their efforts to try to address the regional issues, and most importantly, to make peace in their own country are very, very significant. And we really welcome you here," Secretary Kerry said.
He added that the US looked forward to "defining the roadmap ahead for continued progress".
The foreign minister said meetings with senior US officials, including Mr Kerry and Ambassador Samantha Power, had "elevated what has always been a cordial relationship to [...] a special friendship" between the US and Sri Lanka.
Mr Samaraweera is in the US capital for the first Strategic Dialogue between the two governments, which will be lef by Under Secretary Tom Shannon, who also visited Sri Lanka last year.