24 June 2019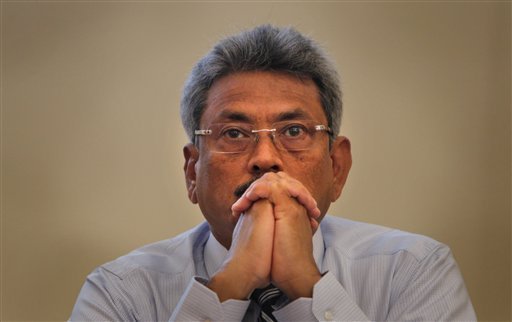 The former Sri Lankan defence secretary, Gotabhaya Rajapaksa will be the presidential candidate for the Sri Lanka Podujana Peramuna (SLPP), Basil Rajapaksa told a meeting of party parliamentarians this week. 
Mahinda Rajapaksa, the Opposition Leader and former president, is to publicly declare the candidate on August 11, Basil was quoted by the Daily Mirror as saying. . 
"The plan for the victory of the presidential election would be revealed later and all should act with dedication," he added. 
The three men, who are all brothers, are members of the newly formed SLPP party, which broke away from the SLFP in 2016.