05 August 2022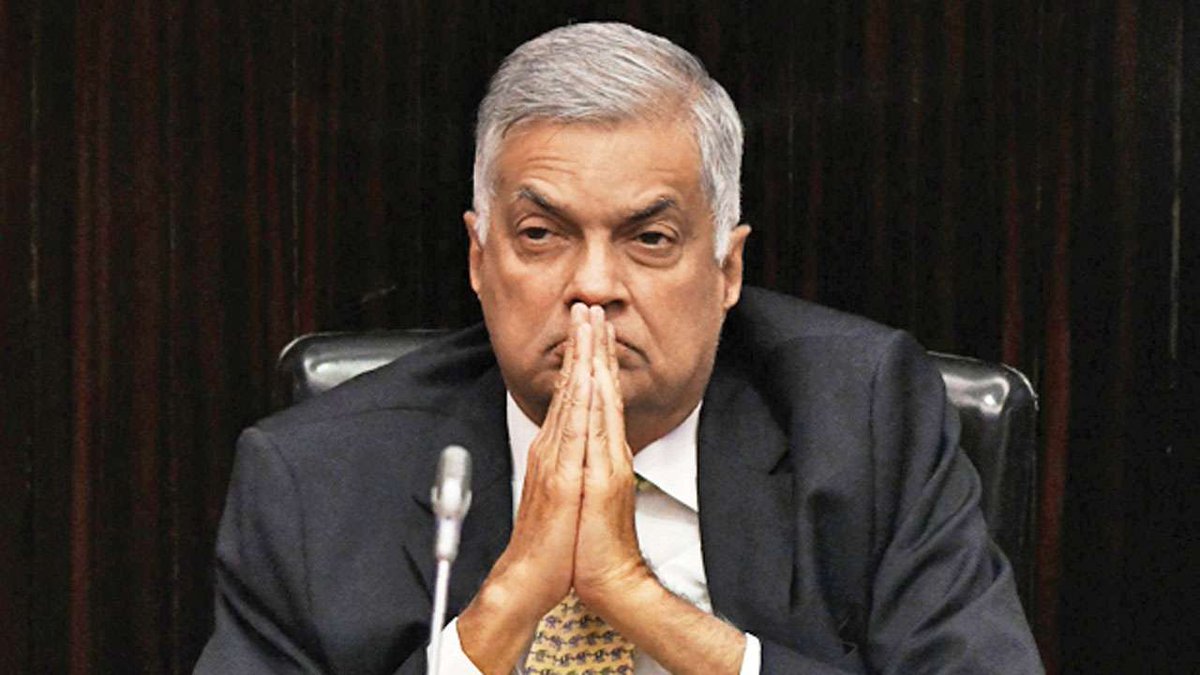 Gotabaya Rajapaksa won the 2019 presidential election. It is no secret that it has succeeded in instilling Islamophobia among the Sinhalese population. 6.9 million voters – mostly Sinhalese Buddhists – elected him. They celebrated the victory with loud cheers and by serving milk rice, saying that they have got a solid leader for the country.
Following his win, the Sri Lanka Podujana Peramuna (SLPP) led by Mahinda Rajapaksa won a landslide victory in the 2020 parliamentary elections, gaining a two-thirds majority. Mahinda became the Prime Minister and the Rajapaksa family ascended the throne. Former minister Ali Sabry declared in a meeting that they cannot be moved for another twenty years, as they are going to be in power. Many believed that he would stay in office for at least ten years, if not twenty years. But now, everything seems like a dream. The situation has changed before even two and a half years. The unprecedented economic crisis has changed everything.
Suddenly and unexpectedly the people - especially the Sinhalese Buddhist majority with the support of a significant minority for the first time in history - rallied against the Rajapaksa regime. This people's uprising that started on April 9th ​​gathered like a tsunami within three months and on July 9th the Rajapaksa regime was completely wiped out. Gotabaya left the country. Others left the political arena. Whether one likes it or not, this will be recorded in history as one of the popular uprisings that have taken place in many countries against authoritarian regimes and corruption.
With this, the people can be happy that the first phase of the people's struggle has been completed smoothly without any disasters. But its second phase - setting up an interim multi-party government, reforming the constitution and addressing the economic crisis - does not appear to be going so smoothly. It seems that the party-centered, policy-less, opportunistic and position-seeking political culture that has been cultivated in this country for so long, is going to be a huge obstacle.
It can be said the most important event of this phase is the arrival of Ranil Wickremesinghe. A big question is how Wickremesinghe, who was not democratically elected by the people and has no moral right to rule, became the prime minister and then the president. There are no legitimate reasons for this except the flaws in our political system.
Ranil, who entered parliament through the national list, was appointed as the prime minister on the basis that an all-powerful president could do whatever he wanted. He became the acting president according to the constitution, which states the prime minister can be appointed as the acting president in the absence of the (elected) president. Thereafter, he contested for the post of president and got 134 votes and won by an unexpected margin of 52 votes. The SLPP, which has a majority of Rajpaksa loyalists, and a significant number of members from the opposition parties voted for him. It is also worth mentioning here that one of the presidential candidates, Anura Kumara Dissanayake, accused many lawmakers of having been bribed in an address to parliament.
From the day that Ranil was appointed as the prime minister, the protesters were chanting that he too should step down. They accused him of being a protector of the Rajapaksas. When Ranil was met by journalists after assuming office as president, he answered a foreign journalist's question, "Are you a friend of the Rajapakses?". He replied, "I've been opposing them all this time." It is surprising that the Rajapaksas came from their hideouts to the parliament under heavy security and voted to make their enemy the president (!)
Ranil Wickremesinghe belongs to an influential political family. He is a graduate of the Department of Law of the University of Ceylon.  An Australian university honored him with an honorary doctorate. He served as Member of Parliament for 43 years consecutively from 1977 to 2020. During this period, he was Deputy Minister, Minister, Leader of the Opposition and has been Prime Minister for five times even though none of the prime ministerial terms was fully served by him.   He contested the presidential election twice and was defeated.
Due to his long political experience, a number of myths have been fabricated about him which are beyond his merit. He is quite influential in the international arena. When he was appointed prime minister by Gotabaya, many believed that he was the only person who could salvage the country out of the current economic crisis. But he could do nothing, except predict that the future was going to be even more difficult. Indeed, a person who evaluates his politics neutrally for more than 40 years can come to the conclusion that he is a failed political leader like other (political) leaders of his time as far as his contribution to the social, political and economic development of Sri Lanka is concerned.
When discussing his politics, it may be said, like his uncle JR Jeyawardene, he too has a totalitarian mindset. Since assuming the leadership of the United National Party (UNP) in 1994, he has not allowed another leadership to emerge. This characteristic of his would lead to his downfall later. Because of his uncompromising attitude, his party was split at the 2019 presidential election. As a result, the UNP was completely wiped out in the 2020 general elections.  A party that had five-sixth majority in 1977 was erased by the voters. No-one including the leader himself could win. The party received only 249, 435 (2.15%) votes overall. In the Colombo district where he contested, his party's total votes were only 30875 (2.61%). It is said that Wickremesinghe, who once got 5 lakh of votes, got only around 5,000 votes (Exact figure not available).  Thus, in the 2020 general elections, Ranil became a political leader who was comprehensively rejected by the people across the country.  His party got just one seat on the strength of the total number of votes it received island-wide.  After more than six months of uncertainty over who to be appoint to the post, he finally wanted the seat for himself and entered Parliament. This is a brief political history of Ranil Wickremesinghe.
If he is a real leader who respects democratic values, he should have retired from politics immediately after the humiliating defeat of the party and of himself. Someone else should have been sent to Parliament for the National List slot. Unfortunately, our political culture is still in an immature status to see that type of civility.
It is alleged that his appointment to Parliament through a National List was in violation of Article 99A of the Constitution. Truthfully speaking, National List membership is not reserved for professional politicians. It was created to utilize the services of intellectuals, academics and technocrats (who may be reluctant to contest elections) for the benefit of the country. A party must also submit a National List when submitting nomination papers for elections. After the election results are released, the people on that list should be appointed. But political parties in Sri Lanka do not follow those rules. They change the electoral law as they wane without any morals. Accordingly, the party leadership has the discretion to appoint anyone it wants to the National List. In this way, this technically illegal practice of appointing those who lost in the election to the National List also took place. No one questions this. It was questioned only on two occasions (during the appointment of Ratnasri Wickramanayaka and Vijayadasa Rajapaksa in 2004 and when Basil Rajapaksa and Ranil Wickremesinghe were appointed. But it has not changed or formally challenged.
Fishing in troubled waters, he assumed office as prime minister first and thereafter as president by taking advantage of the country's current dire situation. How can someone who was completely rejected by the people in the general election and had no mandate of the people get into these positions? How did he have the mental drive to become the president himself? This is the kind of democracy practiced in Sri Lanka which is described as the 'Wonder of Asia'. We can call it a totalitarian democracy. One can argue that Ranil Wickremesinghe selection was legal. It technically was. But it is the opinion of many that it does not have a moral democratic basis. To use a familiar political term, his election in Parliament can also be described as a constitutional coup. No better reason is needed to abolish the present authoritarian polity and create a new political system.  
Like it or not, Ranil Wickremesinghe has now been elected and installed as the Executive President. But the protesters are still opposing him and continuing their protest.  Their original demand for regime change remains the same. They did not fight to bring Ranil Wickremesinghe to office. This is not a struggle of misguided youth, anti-democrats and fascists as some of the ruling class and government supporters have portrayed them. This is how popular uprisings around the world are identified by the ruling class. That is a deliberate misinterpretation. Protesters in the Galle Face Green alone are not protesting. They are only a small fraction of protestors countrywide. Galle Face Protestors are just in the forefront.  It should be seen as the struggle of lakhs and lakhs of people who have been suffering severe and unprecedented economic hardship and feel they have been cheated.
At the same time, the struggle encompasses various sections of society - the democratic-minded progressives such as, academics, entrepreneurs, trade union movements, lawyers, doctors, civil society members, pensioners, clergy, university students, and many others. Their aim is not to remove the Rajapaksas and install another ruler. Instead, they want to make those in Parliament understand the dire necessity for a new political system and thereby establish a non-racist, corruption-free people friendly government to ensure a brighter future for all. That solemn understanding does not seem to be widespread among the parliamentarians.   
I said that Ranil Wickremesinghe was dictatorial in nature. He was brought up in the nursery of JR Jeyawardene. Coming to power in 1977 with a five-sixth majority, Jeyawardene could have found an amicable solution to the national-ethnic problem through devolution of power much easier through talks in line with agreements he made with Tamil politicians. Instead, he brought a new political system and culture in 1978 and installed himself as the all-powerful uncrowned king, and introduced the Prevention of Terrorism Act (PTA) to destroy the Tamil liberation movements. Ranil Wickremesinghe worked with him and seems to have the same oppressive attitude and mentality. It was this attitude that led to him ordering the army to attack the protestors and brand them as fascists, soon after he took office. He did that within 24 hours of his inauguration as president. Using violence against the protesters, he also tried to remove them saying that legal action would be taken against them. This shows that his mindset remains unchanged. This can only lead the country into further crisis and anarchy.
Those concerned must understand that nothing can be achieved by unleashing repression instead of instilling confidence in the protestors, and the people at large. It would be unwise for Wickremesinghe to try to use the might of the armed forces that even the ousted former president did not attempt to use.
_____
Professor Macbool Alimmohamed Nuhman is a linguist and academic. This article, originally published in Tamil, has been translated and reproduced with his permission.
We need your support
Sri Lanka is one of the most dangerous places in the world to be a journalist. Tamil journalists are particularly at threat, with at least 41 media workers known to have been killed by the Sri Lankan state or its paramilitaries during and after the armed conflict.
Despite the risks, our team on the ground remain committed to providing detailed and accurate reporting of developments in the Tamil homeland, across the island and around the world, as well as providing expert analysis and insight from the Tamil point of view
We need your support in keeping our journalism going. Support our work today.
For more ways to donate visit https://donate.tamilguardian.com.