19 November 2019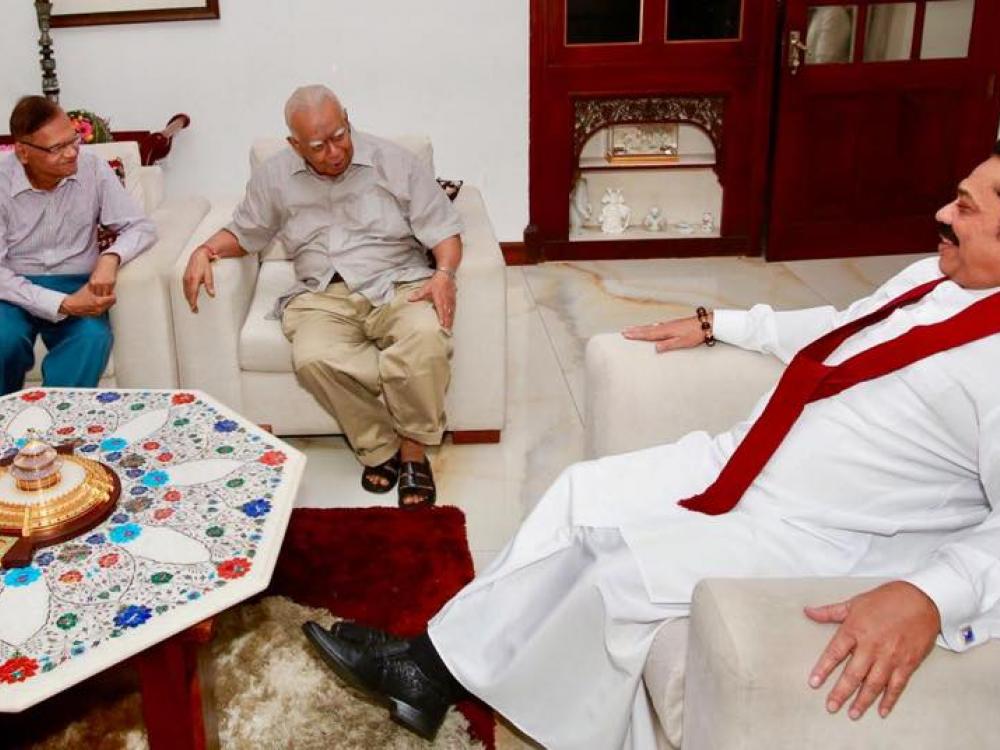 The Tamil National Alliance (TNA) leader R Sampanthan defended war-crimes accused Gotabaya Rajapaksa's landslide among Sinhalese voters, a day after the Rajapaksa camp essentially declared the TNA as obsolete.
"Many people who voted for [Gotabaya] have done so because of their disappointment with the performance of this government. The non-delivery on various fundamental issues like costs of living, corruption, fertiliser [subsidy], and employment," Sampanthan told The Hindu, emphasising there were "various factors".
While the TNA did not hold positions in the previous government, the party gave the regime four years of unconditional support.
On Sunday, when the result of the presidential election was declared, SLPP MP and nephew of the newly elected president Namal Rajapaksa said that "the citizens of the country have given a clear message to the TNA that it is no more a decisive factor in Sri Lankan politics."
Sampanthan also defended the overwhelming Tamil vote for Sajith Premadasa, a Sinhala-Buddhist candidate, as not racist.
(File photo)