09 June 2014
Updated 12:20 BST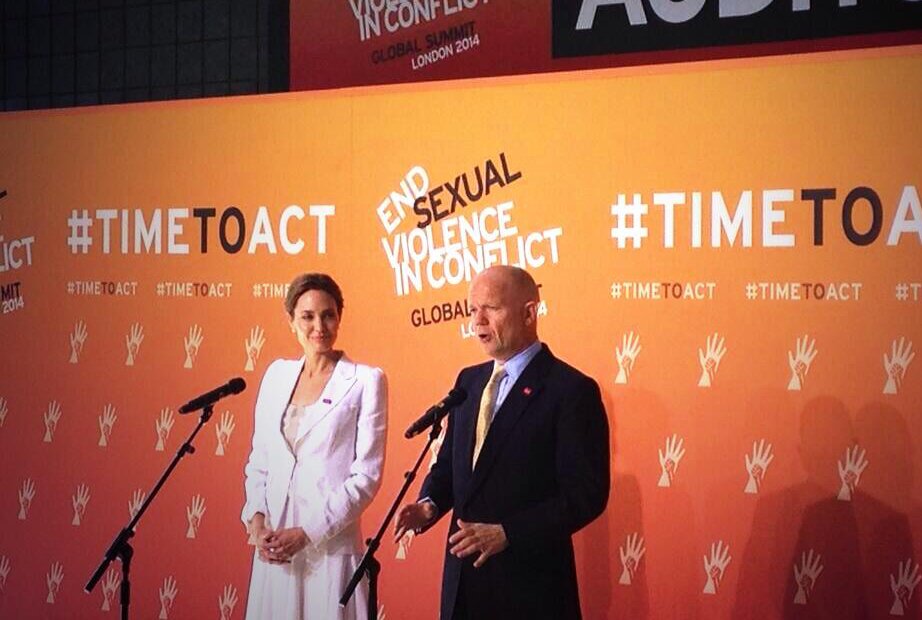 Photograph Tamil Guardian
The Global Summit to End Sexual Violence in Conflict opened in London today, co-hosted by the UK's Foreign Secretary, William Hague and the Special Envoy for the UN High Commissioner for Refugees, Angelina Jolie. 
Follow our Twitter account for live updates throughout the day - @TamilGuardian
In their opening addresses, both Hague and Jolie stated it was 'time to shatter the culture of impunity' that surrounded sexual violence.

See more in our post: 'Time to shatter culture of impunity' (10 June 2014)
In the run up to the ESVC summit, we have been revisiting the mounting evidence which documents the widespread, systematic and on-going use of sexual violence by Sri Lanka's military against Tamils, that occurs with absolute impunity.
See more in our feature: Sexual Violence in Conflict: Sri Lanka (09 June 2014)