24 July 2018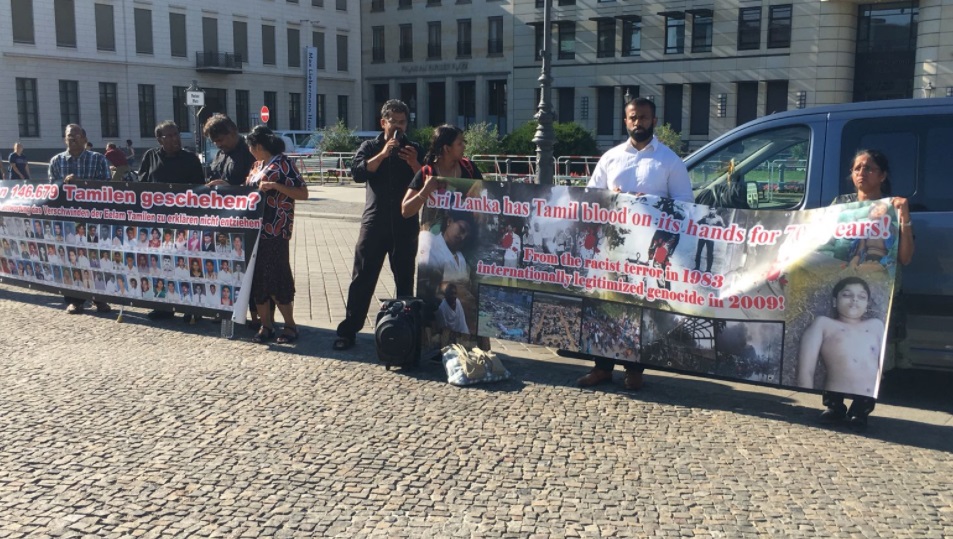 German Tamils held an exhibition in Berlin to mark the 35th anniversary of the Black July pogrom and to call for justice for genocide.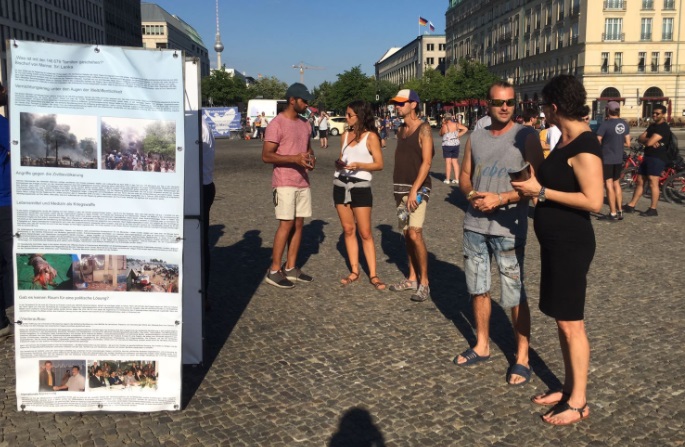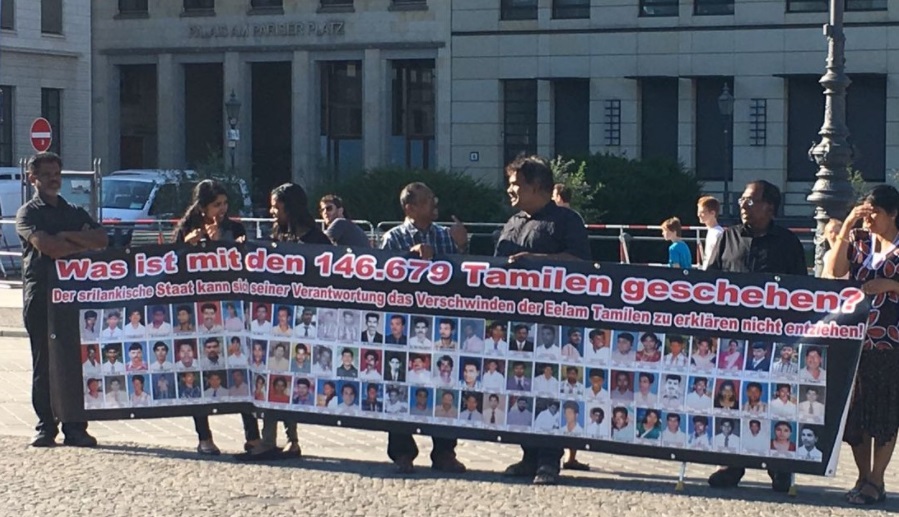 The exhibition was held in central Berlin in front of the famous Brandenburg gate.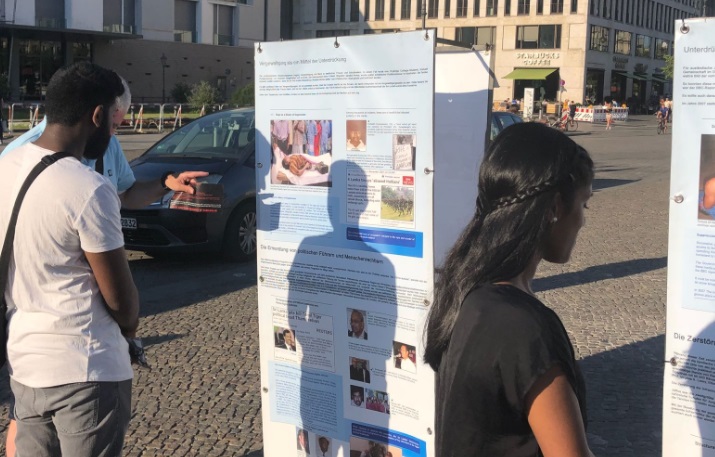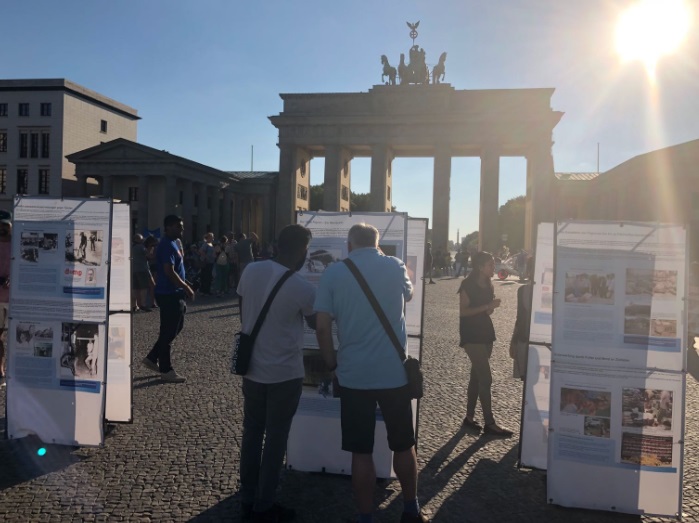 Participants interacted with members of the public, who learnt more about the Black July pogrom and genocide on the island. Over 3000 Tamils were massacred during the pogrom which saw Sinhala mobs target Tamil homes and businesses, looting and ransacking property, as well as rounding up Tamils and burning them alive.