14 December 2018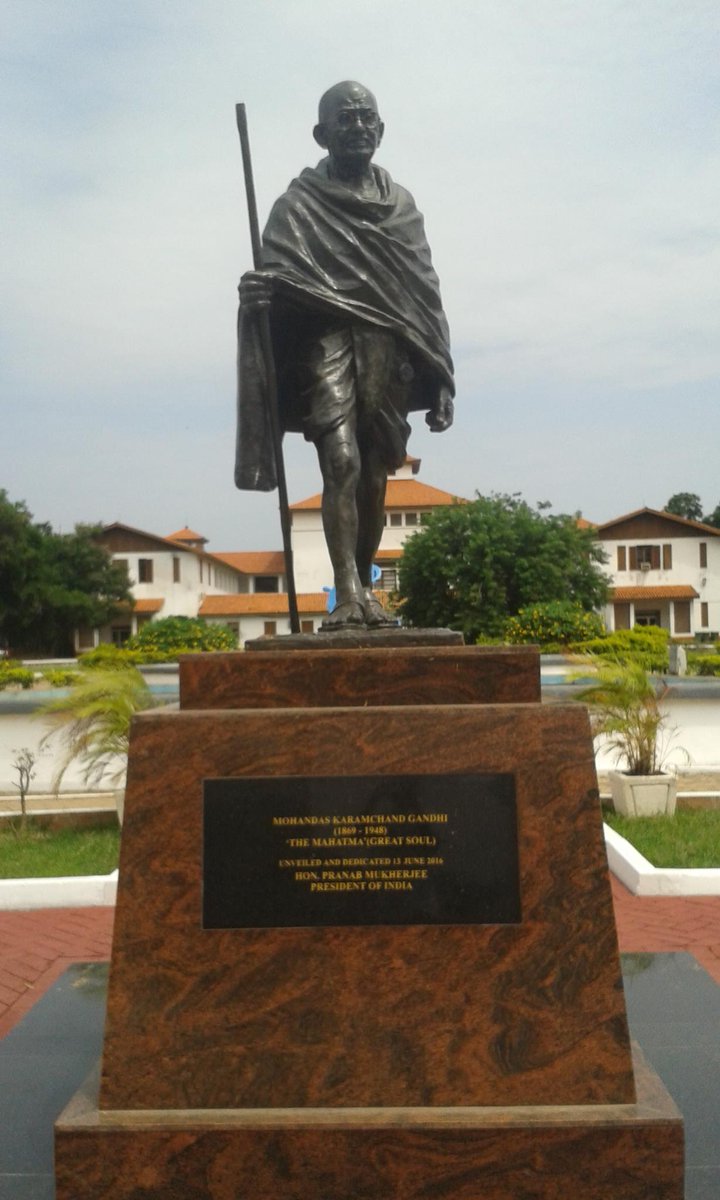 A statue of Mohandas K Gandhi has been removed from the Legon campus on the University of Ghana in Accra on Tuesday night. 
The statue was initially unveiled in 2016 with the presence of the former Indian President Pranab Mukherjee and was meant to symbolise the unity between the two nations however this move caused a significant backlash with the students and academics, who criticised Gandhi's racist views towards Africans, describing them as inferior and using the derogatory term "kaffir". 
This decision has further bolstered activists in South Africa and Malawi who are trying to remove statues of Gandhi and prevent them from going up in their capitals. 
Campaigners have been using the hashtag #Gandhimustfall following the "Rhodes Must Fall" campaign. 
The government has stated that the statue will be relocated "to avoid the controversy" that would be a "distraction from our strong ties of friendship". 
The ministry of foreign affairs and regional integration have stressed that this is an internal decision made by the university. University officials have not commented on the decision.
Speaking on this issue Professor Obadele Kambon, head of language, literature and drama at the Institute of African Studies noted there were no statues of African leaders on the campus.
"If we show that we have no respect for ourselves and look down on our own heroes and praise others who had no respect for us, then there is an issue […] If we indeed don't show any self-respect for our heroes, how can the world respect us? This is a victory for black dignity and self-respect," Kambon said.