06 February 2019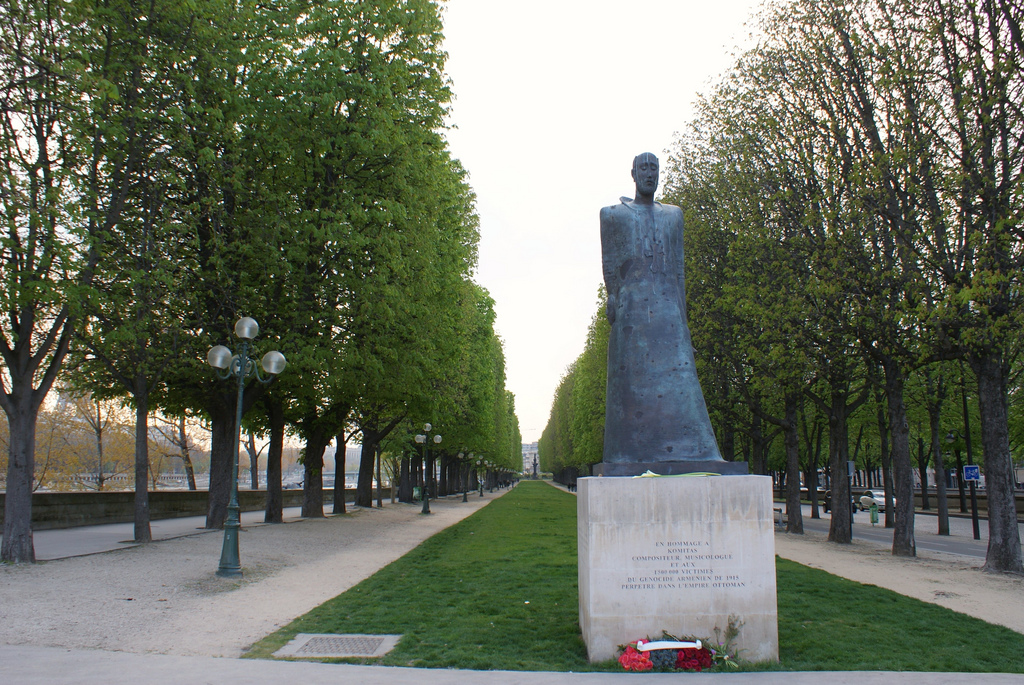 Photograph:  A memorial to the victims of the Armenian Genocide in Paris (Artak Davtian/Flickr)
French president, Emmanuel Macron, yesterday announced a day to remember the Armenian genocide, April 24.
"France is, first and foremost, the country that knows how to look history in the face, which was among the first to denounce the killing of the Armenian people, which in 1915 named genocide for what it was, which in 2001 after a long struggle recognised it in law", said Macron when address the Armenian community at a dinner arranged by the Coordinating Council of Armenian Organisations of France". This announcement which fulfils the Macron's 2017 campaign pledge has provoked a hostile response from Turkey.
Turkey rejects the claim that the massacres and deportation of Armenians during the First World War by the Ottomans amounted to genocide. The massacres, detention and forced deportation left 1.5 million Armenians dead.
"We condemn and reject attempts by Mr Macron, who is facing political problems in his own country, to save the day by turning historic events into political material," a spokesman for President Recep Tayyip Erdogan said.
In 2001, when France acknowledged that the crimes in 1915 amounted to genocide, Turkey temporarily recalled its ambassador and in 2016 when France passed a bill making it illegal to deny the Armenian genocide, tensions mounted again. In 2017, Germany joined nearly 30 countries recognising the massacres as genocide.