02 May 2019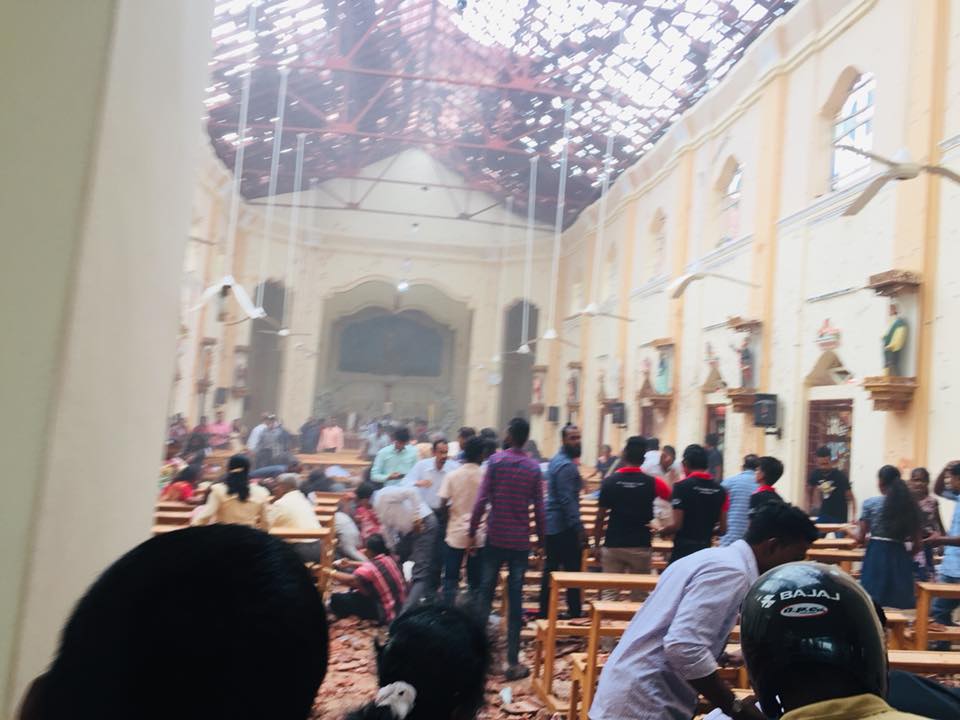 Devastation at St Anthony's Church, Colombo 
Four Chinese scientists were among those killed by the Easter Sunday bombings, the country's embassy in Colombo said this week. 
The four, Li Jian, a senior engineer of the South China Sea Institute of Oceanology, Pan Wenliang, a senior engineer at the Chinese Academy of Sciences, Li Dawei, assistant researcher at the Ministry of Natural Resources and a doctoral student, Wang Liwei, were staying at the Kingsbury Hotel when the bomb went off. 
They had arrived on April 18 in order to take part in a research project run by the Chinese Academy of Sciences. 
Five other people from the Academy were injured during the blast. 
Two other Chinese nationals also lost their lives. 
Over 250 people were killed when Islamist extremists detonated a suicide bomb at hotels and churches on Easter Sunday.