04 March 2019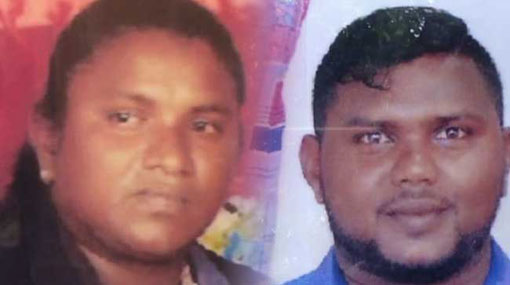 Victims Manjula Asela and Rasen Chinthaka. Photograph: Ada Derana
A former Officer In Charge (OIC) with South Provincial Special CID was arrested today over the abduction and murder of two businessmen in Rathgama last month. 
The 42-year-old suspect, Illeperuma Arachchige Saman Rohana, was arrested when he arrived the CID office. 
The arrest follows that of a Sub Inspector of the Sri Lankan police on February 22 and that of an Inspector of Police a few days prior.
The two victims, 33-year-old Manjula Asela and 31-year-old Rasen Chinthaka, both businessmen from Rathna Udagama, Boosa were abducted on January 23 by two unknown men who eye witnesses described as wearing police uniform. 
The pair were later murdered and their bodies burnt at the Kanumuldeniya-Megdagamgoda Forest Reserve in Walasmulla. Bone and teeth fragments were discovered at the site.