18 May 2020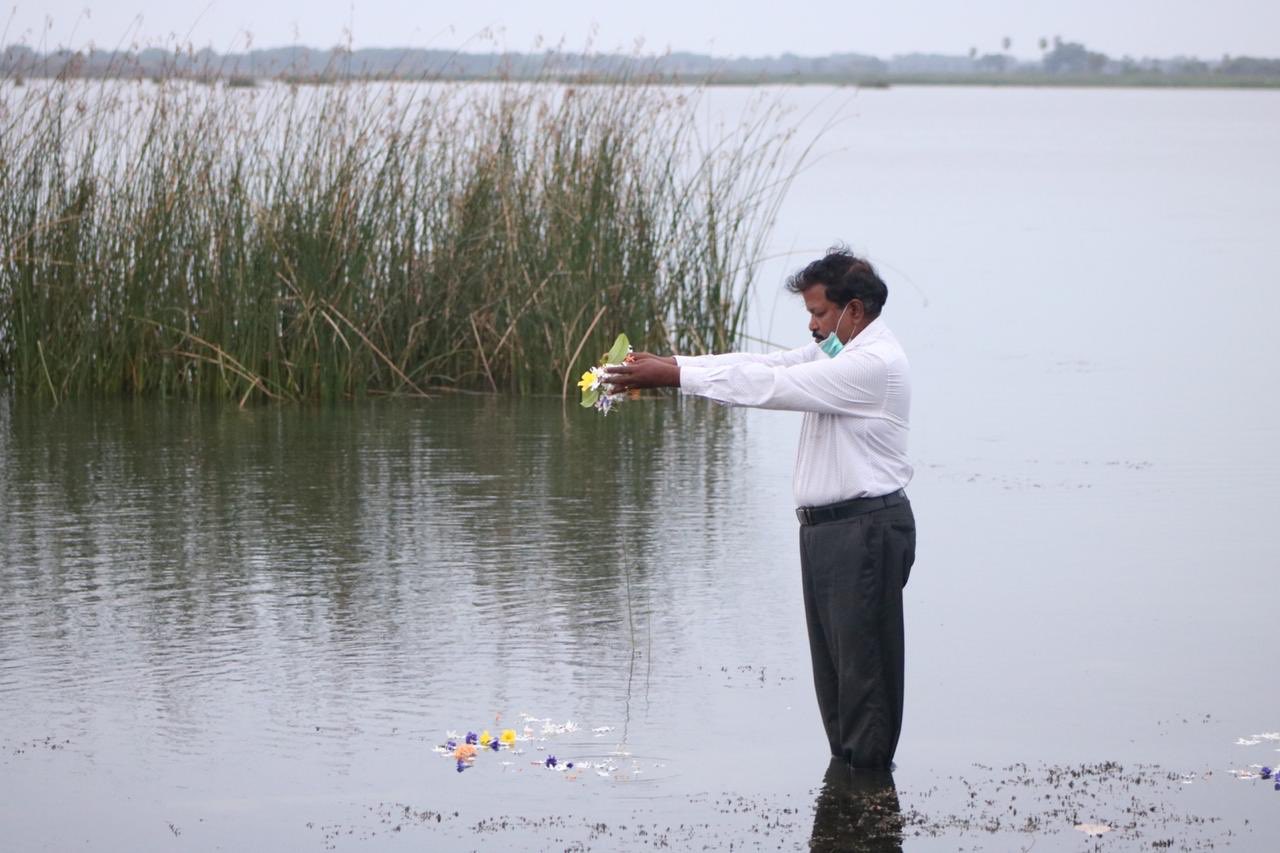 Former Tamil National Alliance Northern Provincial Council member, T Ravikaran, marked 11 years since the Mullivaikkal genocide by performing a flower tribute over the Nanthi Kadal Lagoon.
Ravikaran honoured the lives lost in the massacre, this morning on May 18th.
"This Nanthi Kadal has our proud history, images of our tragic end and bears a silent witness… the tears of many relatives is mixed with the water of this lagoon. We pay our respects to these fallen relatives with these flower tributes", said Ravikaran.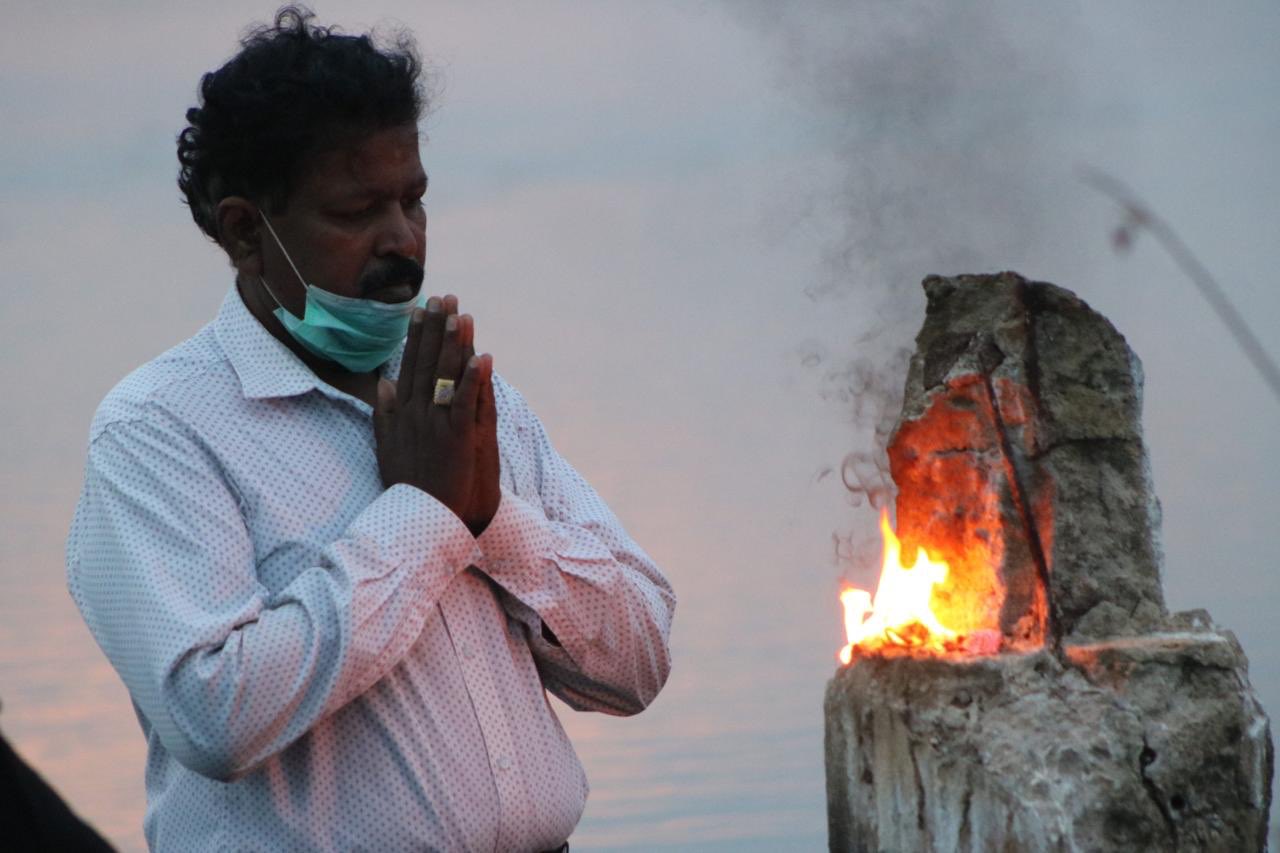 He also scattered flower tributes for survivors of the Mullivaikkal genocide.
During this event, police officers and investigators were present.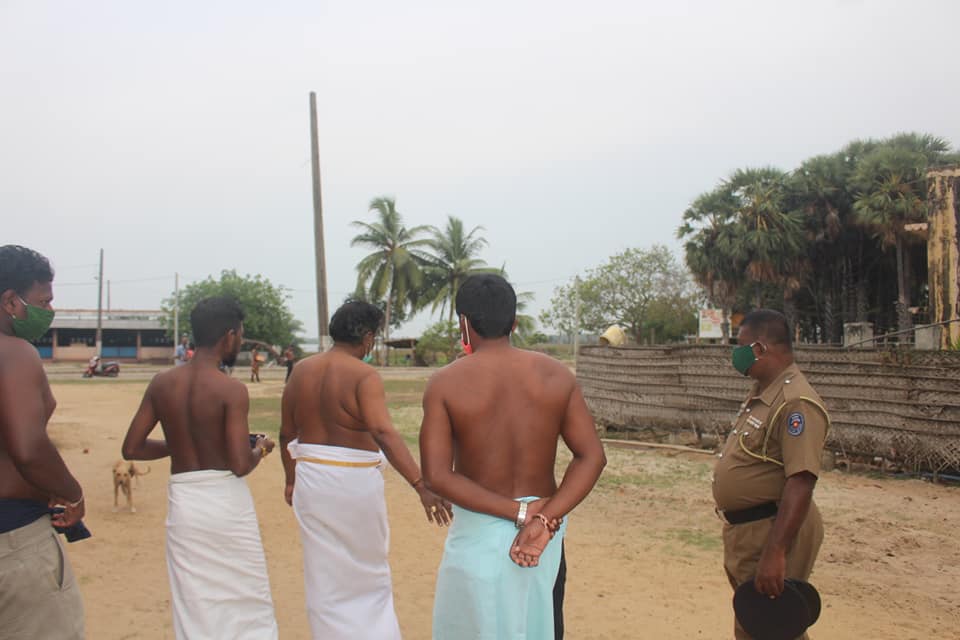 Ravikaran later went to Vattappalai Kannaki Amman temple for special prayers, but was prevented from entering the temple to hold the Mullivaikkal vigil by police officers. Instead, Ravikaran and the other attendees observed the prayers from outside the temple.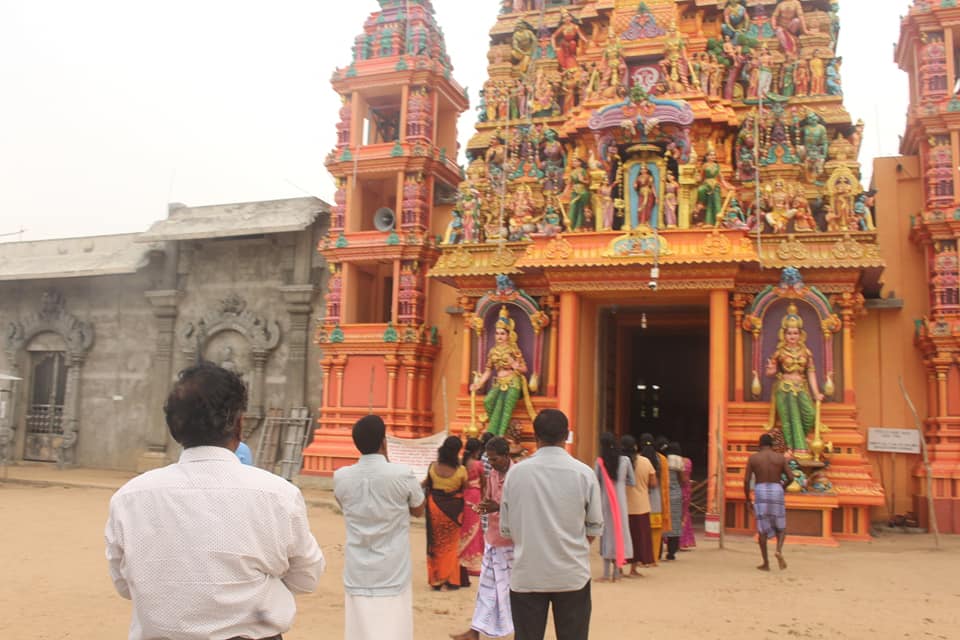 A special prayer for the survivors of the Mullivaikkal massacre was also observed.