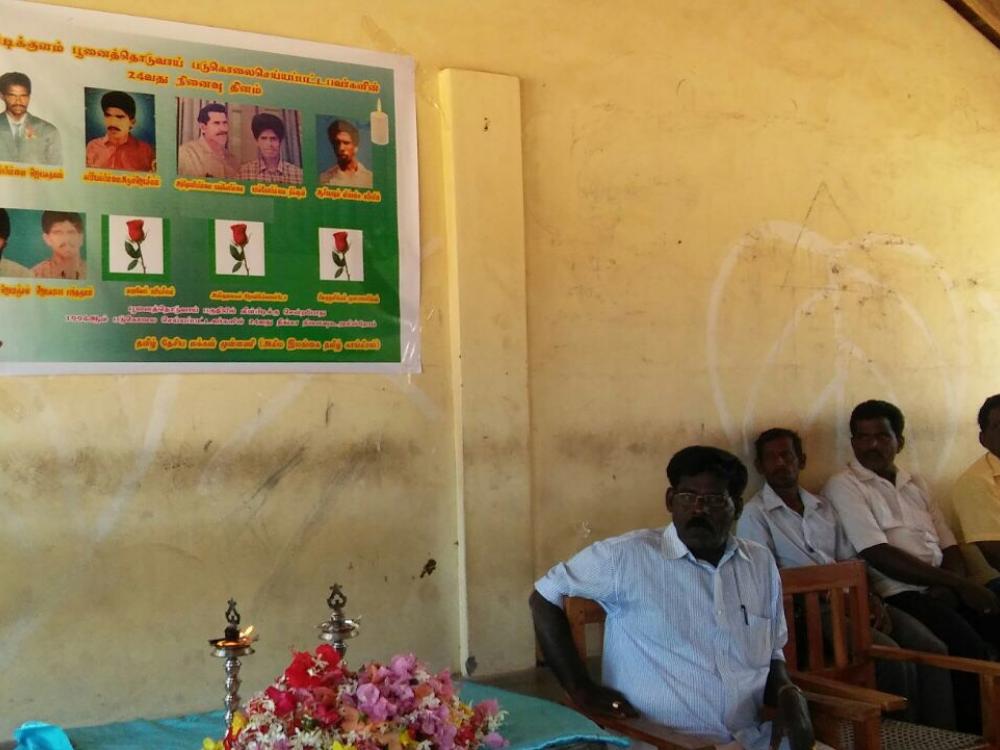 Ten Tamil fishermen massacred by the Sri Lankan Navy in 1984 were remembered in Vadamarachchi, Jaffna on Sunday.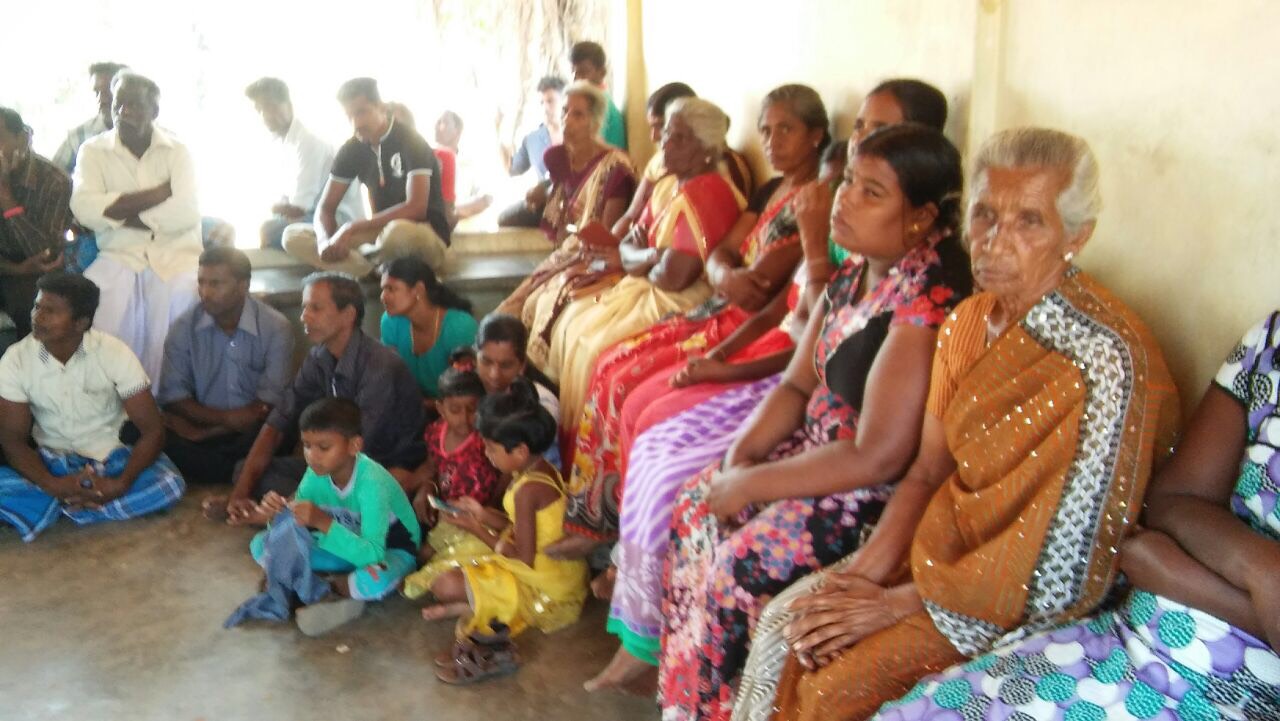 The fishermen were killed while out at work in the sea off Poonai Thoduvai in Vadamarachchi East.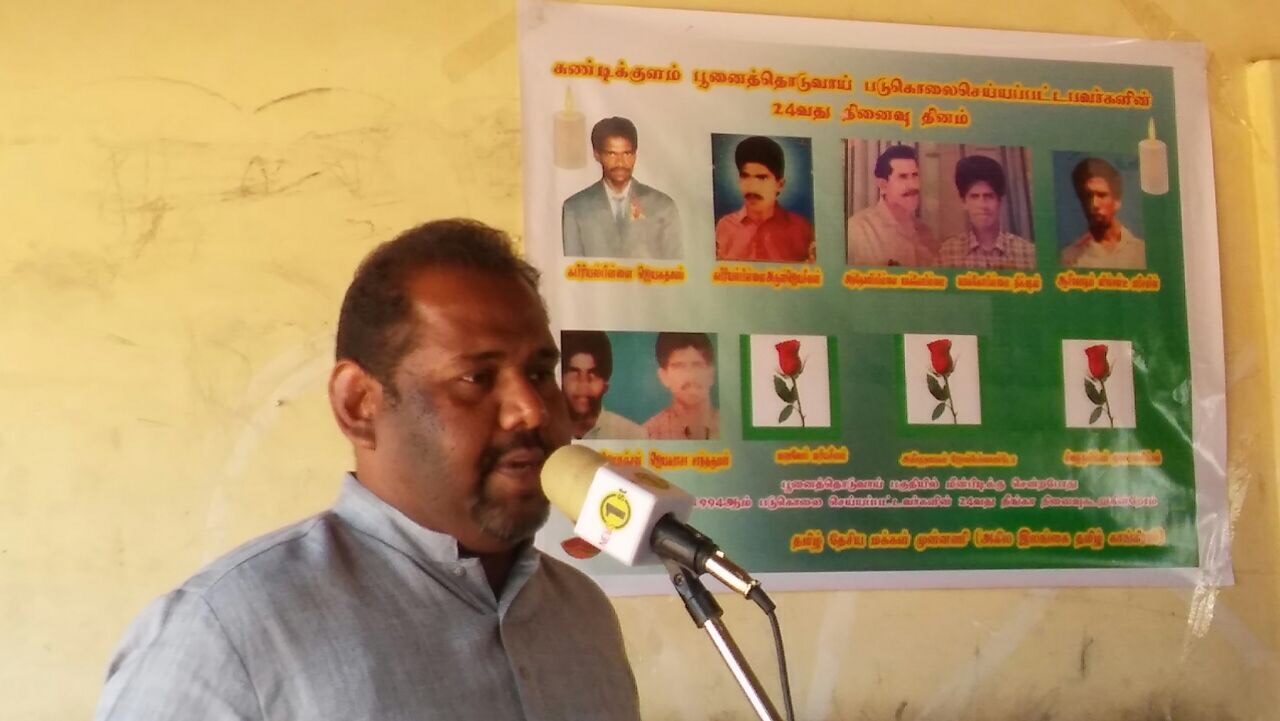 The remembrance event was attended by the families of the victims, representatives of local fishing unions and the TNPF leader Gajendrakumar Ponnambalam.