11 May 2020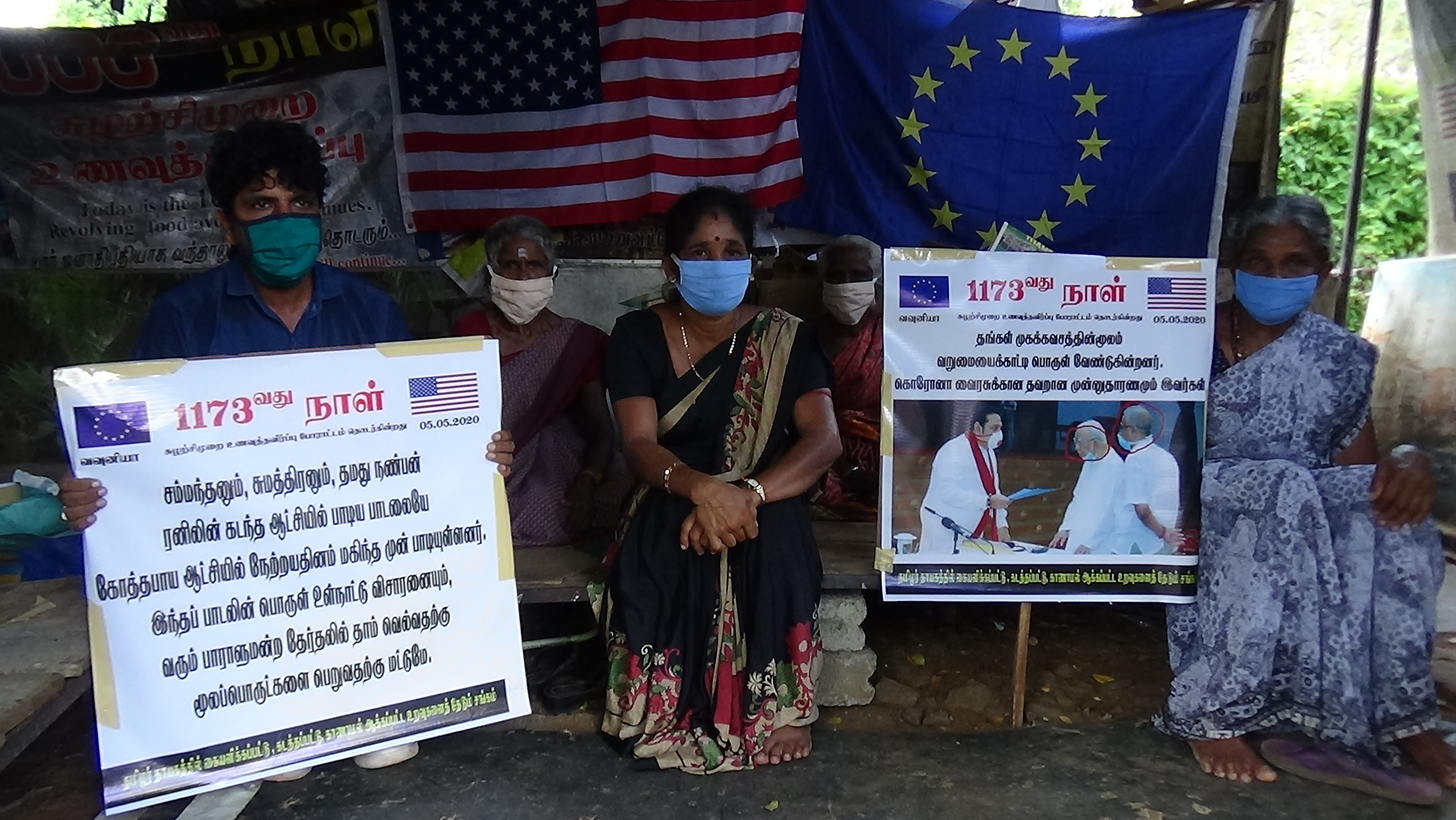 Tamil families of the disappeared in Vavuniya voiced their criticism of the Tamil National Alliance (TNA) last week, as it became the only major opposition party to attend a meeting convened by Sri Lankan prime minister Mahinda Rajapaksa, after all other major parties boycotted it.
On the 1,173th day of their protest the Tamils families in Vavuniya displayed banners slamming the TNA, accusing them of "electoral duplicity".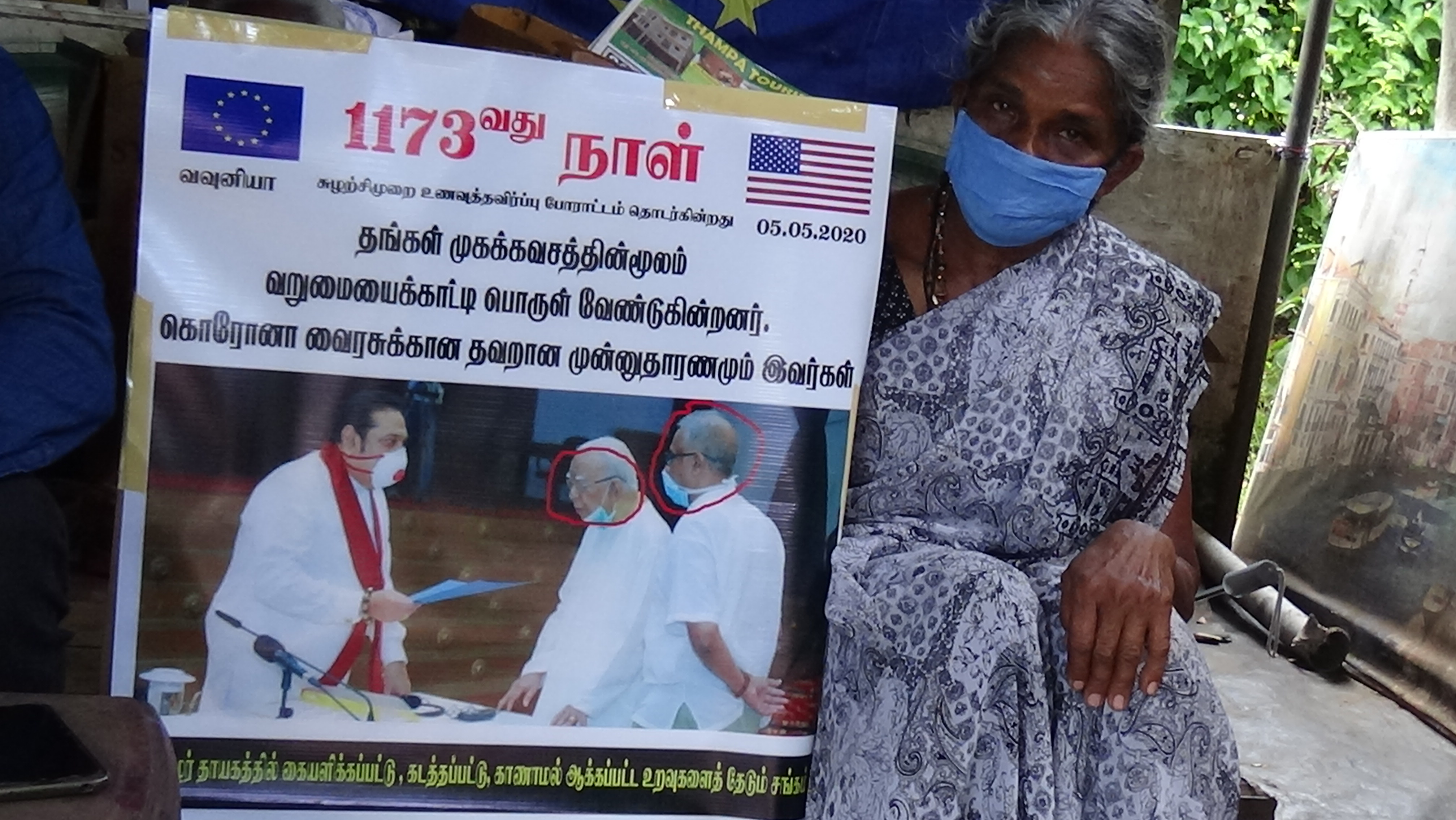 The TNA had campaigned against the Rajapaksa regime in presidential elections last year and called for the Tamil people to vote for the UNP's Sajith Premadasa, the families noted. Yet, just months later the TNA were the only major party to break a boycott and meet with the Rajapaksas.
"Sampanthan and Sumanthiran are singing the same old song," said K Rajkumar. "This is not Thanathi Chelva's politics."