03 November 2019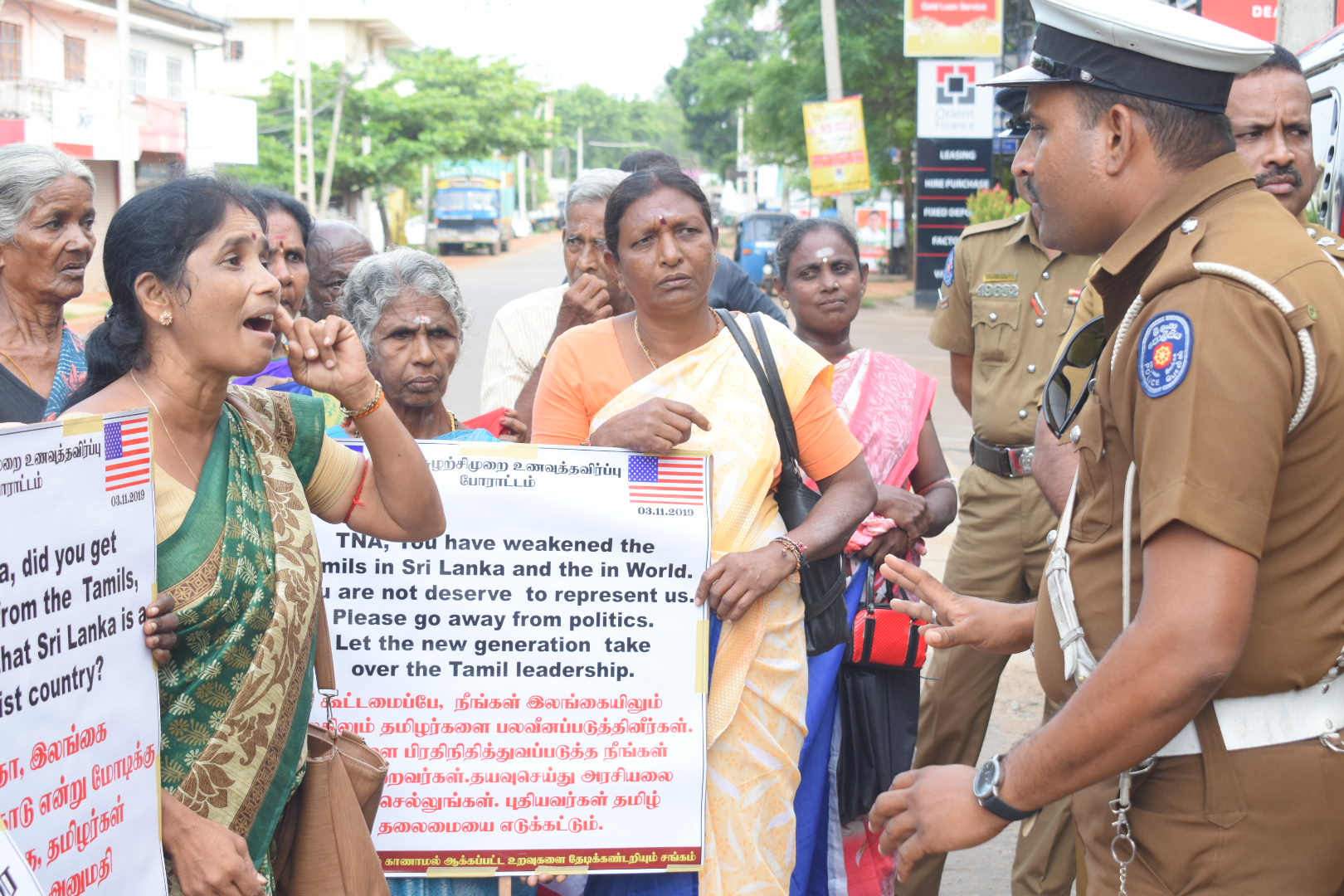 Tamil families of the disappeared demonstrated outside the Ilankai Tamil Arasu Katchi (ITAK) central executive committee meeting on Sunday, as the party's leadership decided unanimously to endorse Sajith Premadasa in the upcoming presidential election.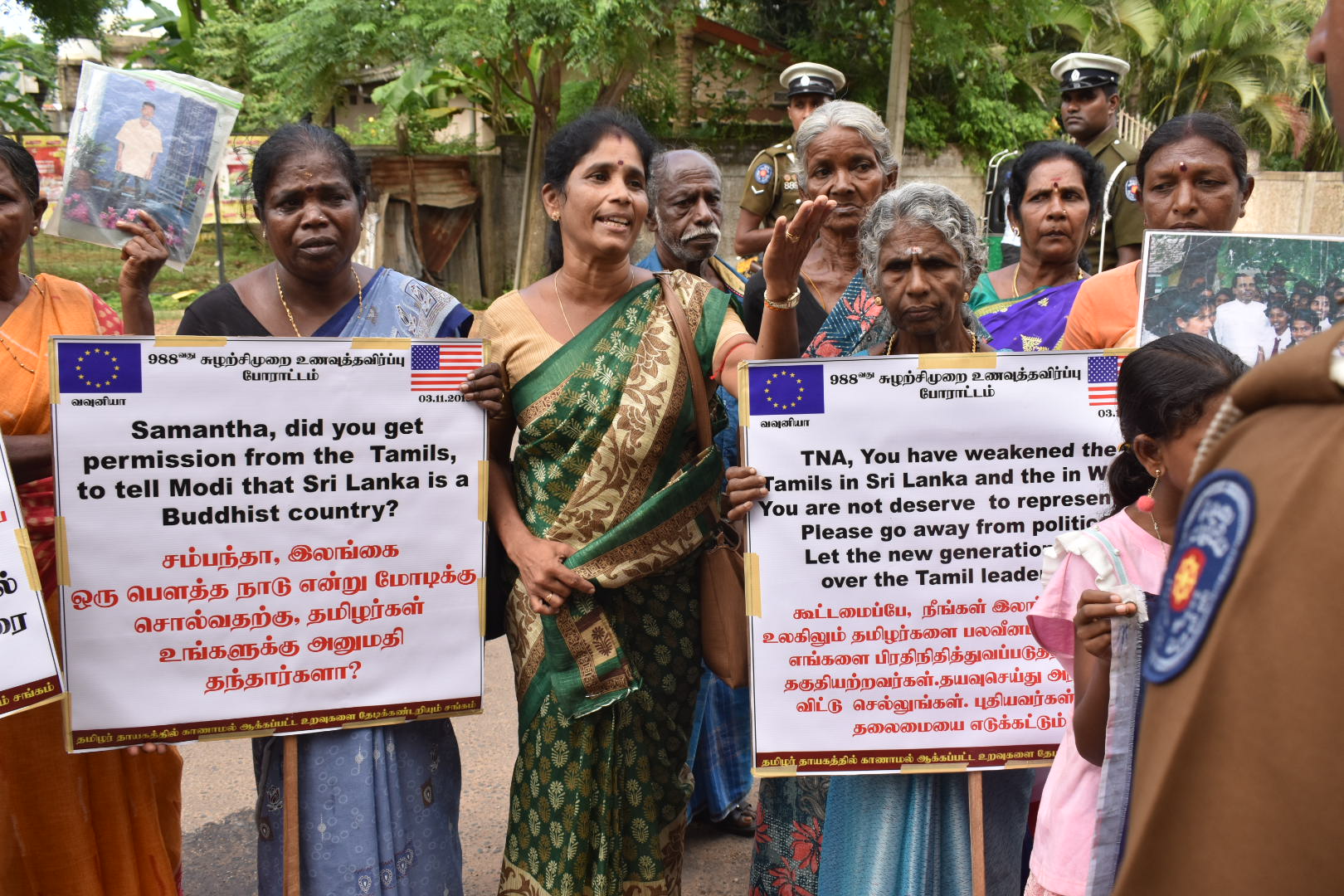 Although the protestors were blocked from going near the meeting's venue, they continued their rally on the main road nearby.
The families accused the ITAK leadership of pandering to Sinhala nationalists and selling out key Tamil demands such as the remerged of the North-East and a federal solution.
The protest turned tense after the meeting concluded, as police manhandled protesters to keep protesters to keep them from coming into contact with the ITAK members. Protesters shouted at the departing politicians, accusing them of betraying their struggles.