23 October 2019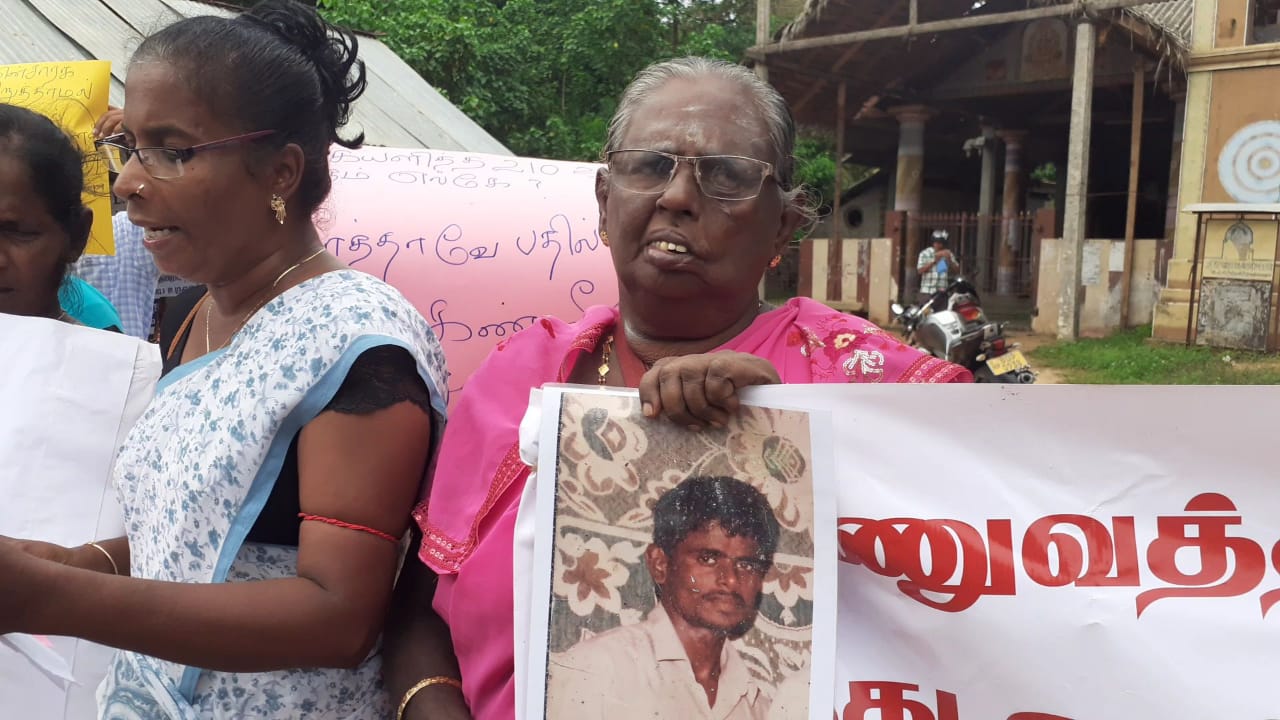 Tamil families of the disappeared protested in Jaffna on Tuesday, calling for the arrest of former defence secretary and presidential candidate Gotabaya Rajapaksa.
Chanting the slogan "where are our children?", the families called for Rajapaksa to be taken before the International Criminal Court to answer for their forcibly disappeared relatives.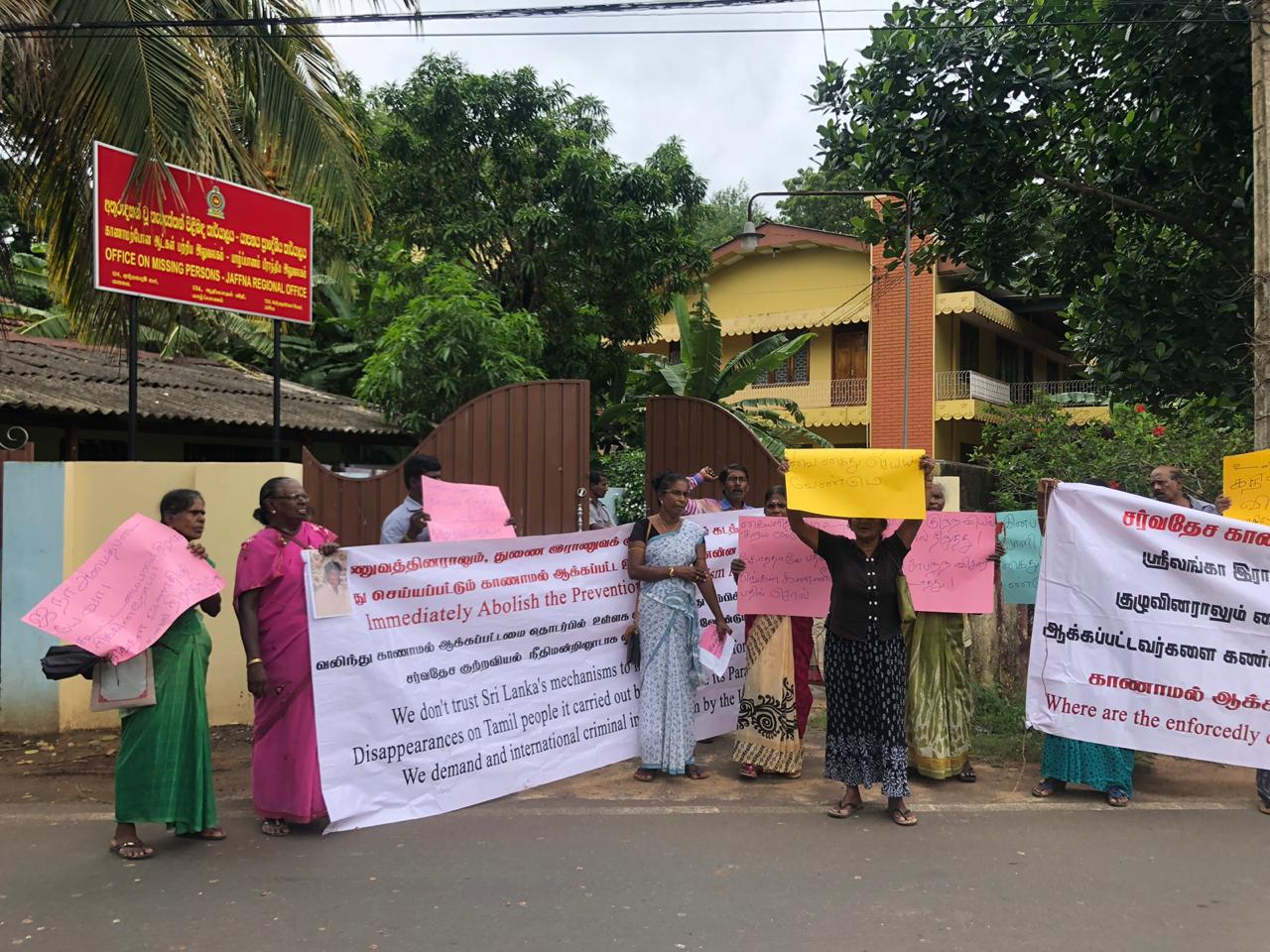 The demonstration was held outside the Jaffna branch of the Sri Lankan government's Office for Missing Persons, which the families denounced as useless in their campaign for justice for the disappeared.
The protest follows several across the North-East in recent months, with families of the disappeared demanding accountability as Gotabaya Rajapaksa's campaign as the frontrunner to win the presidential election continues.