07 September 2017
The European Union's monitoring mission for GSP plus met with families of the disappeared in Kilinochchi on Thursday.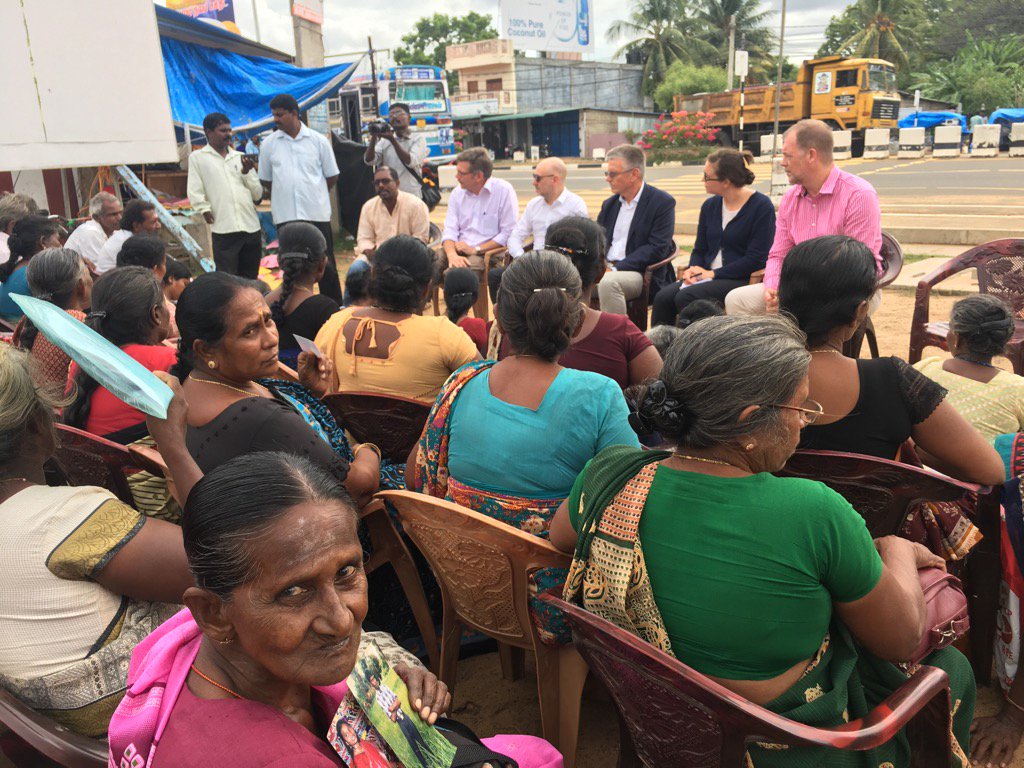 The mission met the protesting families on the 200th day of their protest, the EU delegation to Sri Lanka said on Twitter.
"The government needs to urgently tell relatives the fate of their loved ones. Five of the mothers have died since the protest started without closure," the EU delegation said.