13 June 2020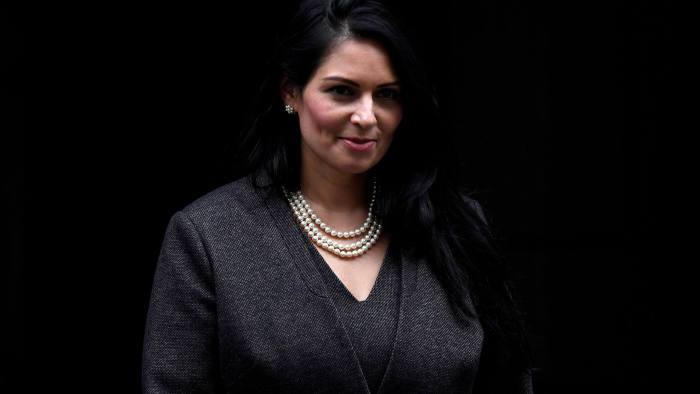 The UK Equality and Human Rights Commission (EHRC) will investigate the UK "hostile environment" immigration policy, which led to the wrongful detention of 83 people and harassment of thousands, as part of their drive to end "systemic and entrenched race inequalities that exist in our country".
The hostile environment is the name given to a set of immigration policies which were first announced in 2012 and were enacted under the direction of Theresa May, who was then the Home Secretary.
These policies aimed to make life for "illegal immigrants" increasingly difficult by forcing landlords, the NHS, charities, community interest companies and banks to carry out ID checks. These checks imposed significant barriers to "illegal migrants" who had difficulty accessing health care, shelter and reporting crime, as well as to thousands who had come to the UK legally.
Approximately half a million Caribbean migrants came to Britain after the end of the Second World War legally under the 1948 British Nationality Act. However, many of these migrants and their children were not provided documentation to prove their legal residence. This led to thousands being classed as illegal migrants, being denied healthcare, sacked from their jobs, and some were detained and deported.
According to the independent review, the Wendy Williams Lessons Learned review, the Home Office demonstrated "institutional ignorance and thoughtlessness towards the issue of race".  The publication of this report in March prompted an apology from the current UK Home Secretary Priti Patel.
An alliance of 16 anti-racism groups called on the EHRC to launch an investigation into the Home Office's conduct following the publication of the Wendy Williams Lessons.
The Home Office has responded to the report and the EHRC stating:
"We are carefully considering the findings of the Windrush Lessons Learned review and will respond shortly to those important recommendations. We will also work with the EHRC on the review they have launched."
David Isaac, chair of the Equality and Human Rights Commission, has said on this issue:
"The Windrush scandal and hostile environment policies have cast a shadow across the UK and its values. We are working with the Home Office to determine what must change so that this shameful period of our history is not repeated".
Read more from The Guardian.