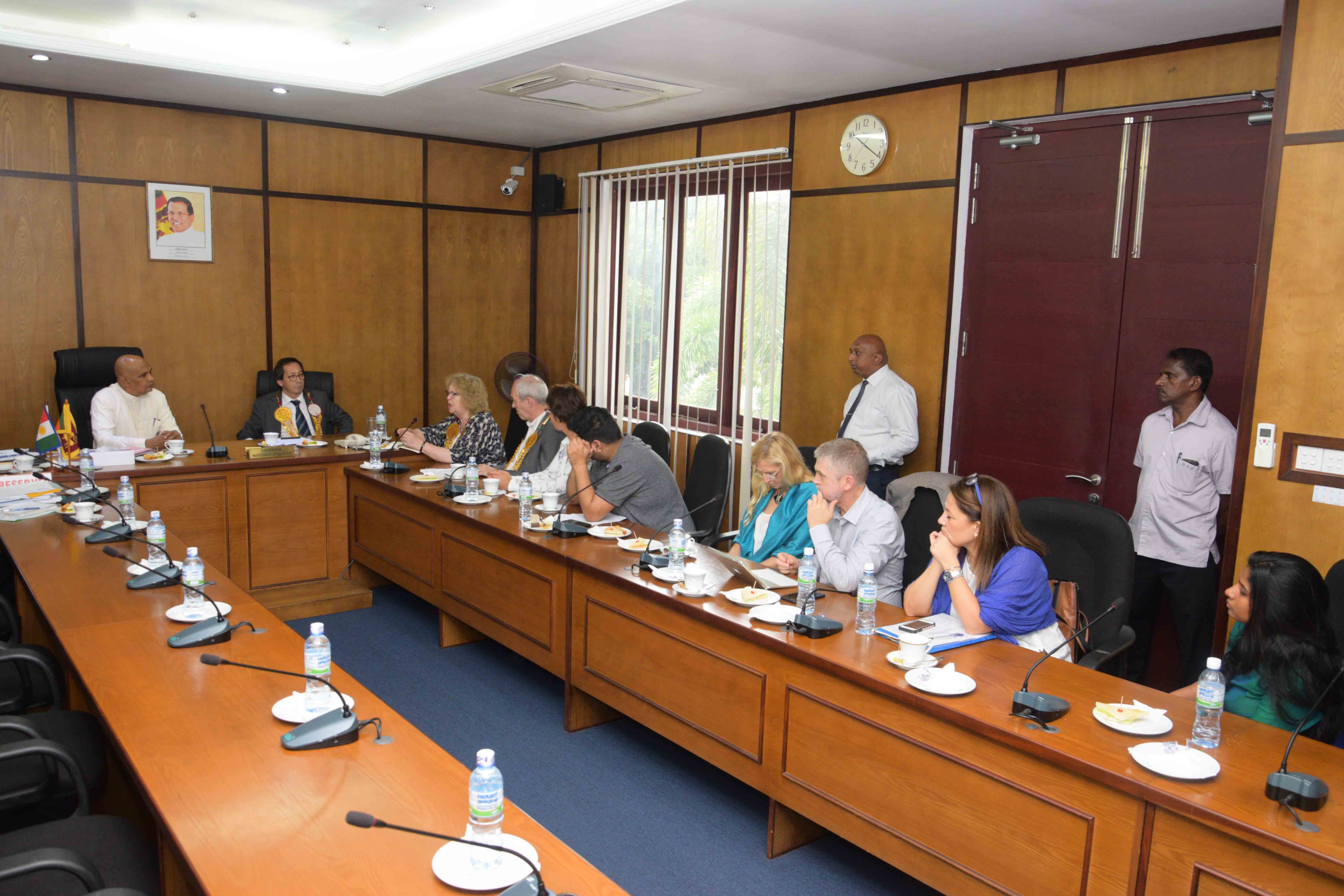 A delegation of European Parliament members currently visiting Sri Lanka met with the Northern Province governor to hear his thoughts on how reconciliation could be achieved between Tamils and Sinhalese, and how the North could be developed.
The governor Reginald Cooray told the delegation that a key concern in the North was a lack of job opportunities, especially among young graduates, and said that employment opportunities must be created in order to develop the Province.
On reconciliation, the governor said that the language barrier was an obstacle for reconciliation and shared his aspiration to build an English-medium school where Tamil and Sinhalese students could study together.
The meeting took place on Wednesday morning at the Governor's office in Jaffna.