24 August 2016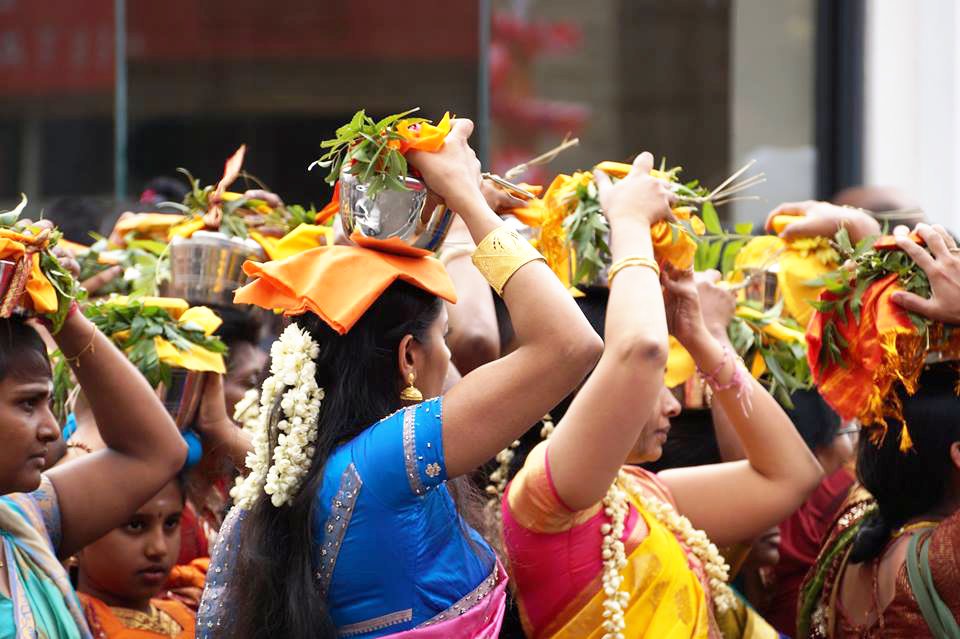 Over 10,000 devotees filled the streets of West Ealing as Shri Kanaga Thurkkai Amman Temple (SKTAT) held their annual ther (chariot) festival.
Every year the event is attended by members of the Tamil community all over London, as well as from overseas but also attracts many visitors of other cultures and faiths.
Three chariots, each holding the deities Shri Kanaga Thurkkai Amman, Pillayar and Murugan left the temple early in the morning being pulled by eager devotees. The moving chariots were accompanied by pilgrims showing their devotion in many ways: many carried paal kudams (pots of milk) on their heads, some pierced Vels (skewers) through their cheeks and tongues and some men held and danced with kavadis (elaborate frameworks) which were hooked onto their backs. The procession was kept in rhythm by the urumi melam (Tamil drums) and Nadeswarams (Tamil wind instrument) players as well as the chanters.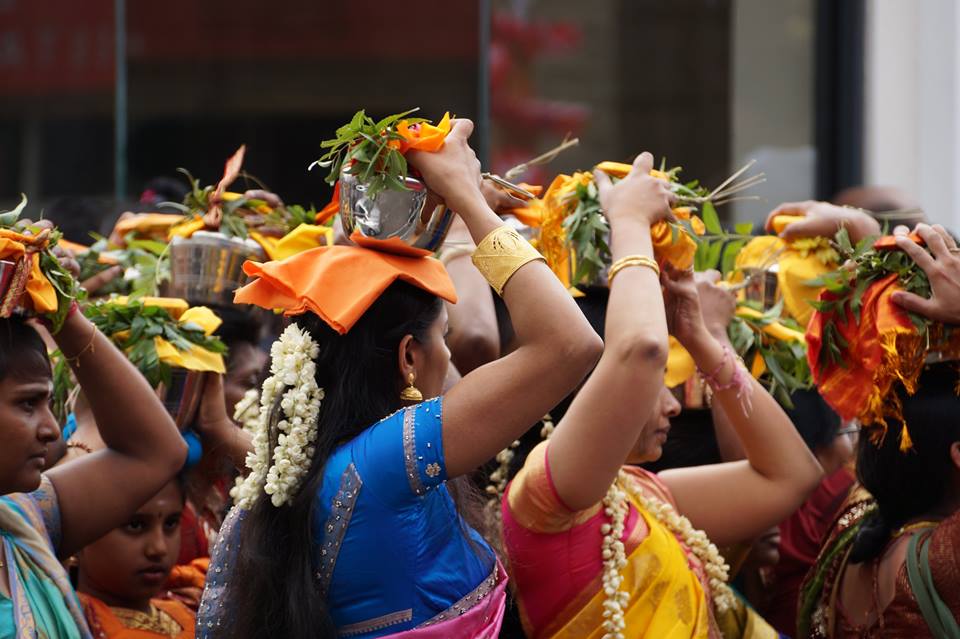 In addition to all the religious festivities, there were also some political campaigns from The British Tamil Forum who were speaking out against the Sri Lankan government's attempt to introduce Buddhism in the North-East; and the Transnational government of Tamil Eelam who were protesting against Sri Lanka's proposal to investigate its own war crimes.
The local park became a hub of stalls giving out food and drinks including the traditional neer mor (spiced buttermilk) and ice-cream as well as a stage with devotional songs sung by hired out singers and also business stalls where prominent Tamil enterprises sold their products and services.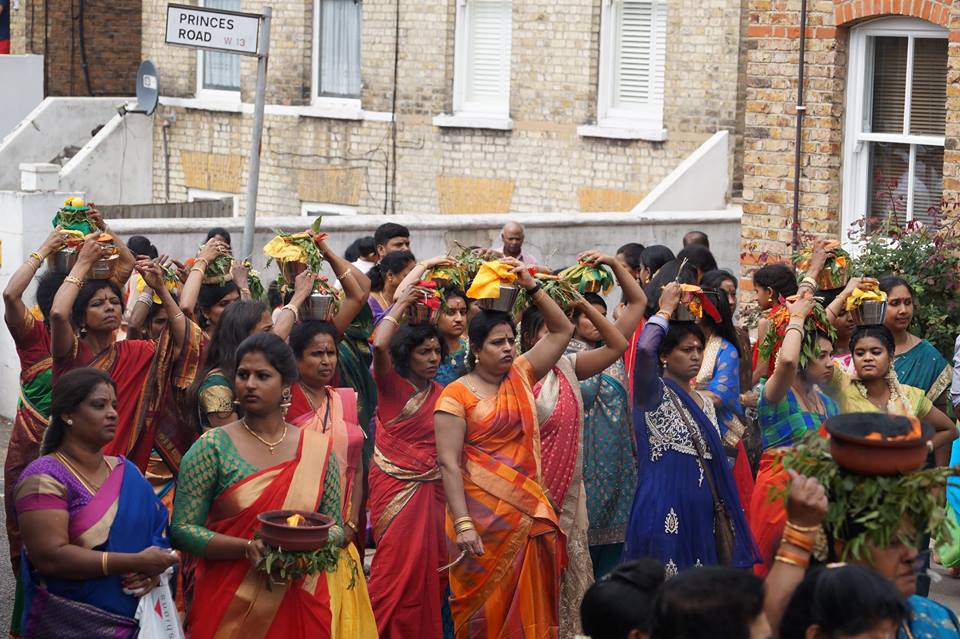 As is customary Tamil youth volunteers were instrumental in the running of the event, managing crowd control as well as the distribution of food and drinks.
Photographs by The Third Eye Vision and InstaPrem