18 September 2018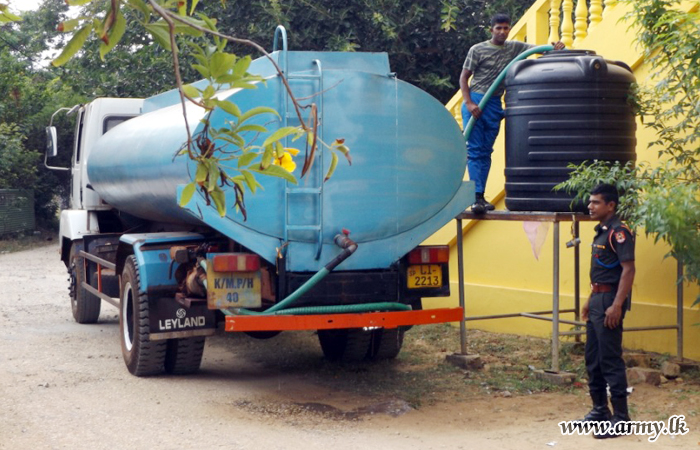 Though Tamils in Kopay have been hit by a drought, the Sri Lankan military has maintained a steady access to water supplies from wells in bases across the region.
Soldiers from the Sri Lankan army's 51 Division announced that they were able to draw drinking water from ground wells from within their respective camps, though Tamils in the region were suffering "hardships… as a result of the continuing drought".
The military went on to send bowsers and vehicles to distribute drinking water.
The Sri Lankan army continues to occupy large swathes of land across the North-East, despite calls to demilitarise the region.