20 August 2018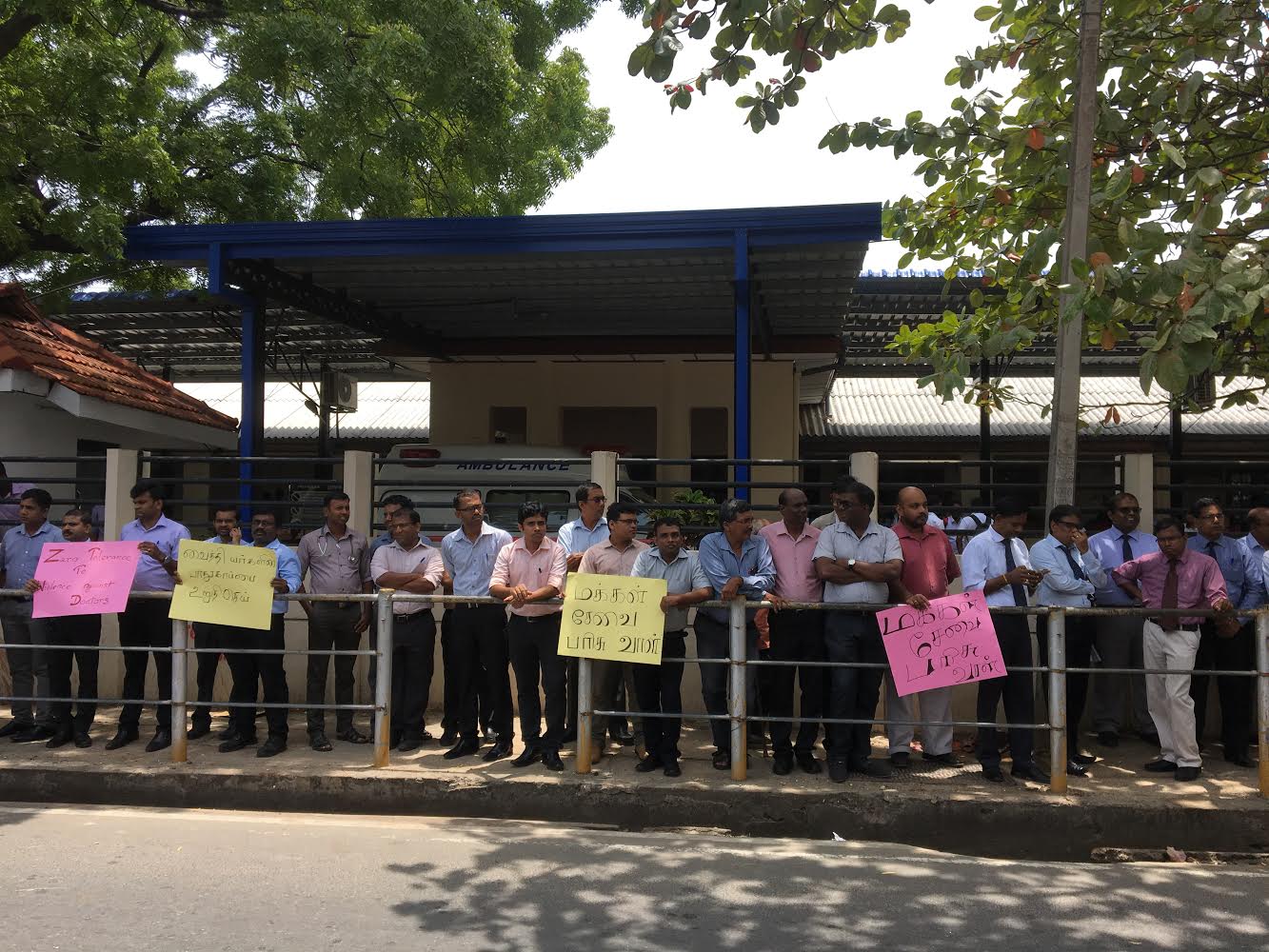 Doctors from Jaffna Teaching Hospital staged a protest today against increasing gang violence in the area after a doctor's house was attacked on Sunday. 
The house of Dr Emmanuel Santhakumar, who is a member of the surgical department at the hospital, was targetted by a gang on motorbikes. 
The windows were broken and items within the property, situated in Kokkuvil, were smashed. 
A complaint has been filed with Jaffna police.