21 March 2019
Cyclone Idai has caused a full scale of devastation across Mozambique, Malawi and Zimbabwe with winds of more than 177km/h. The powerful cyclone first hit Beira city, Mozambique on Thursday which triggered torrential rain and flash flooding in Malawi and Zimbabwe.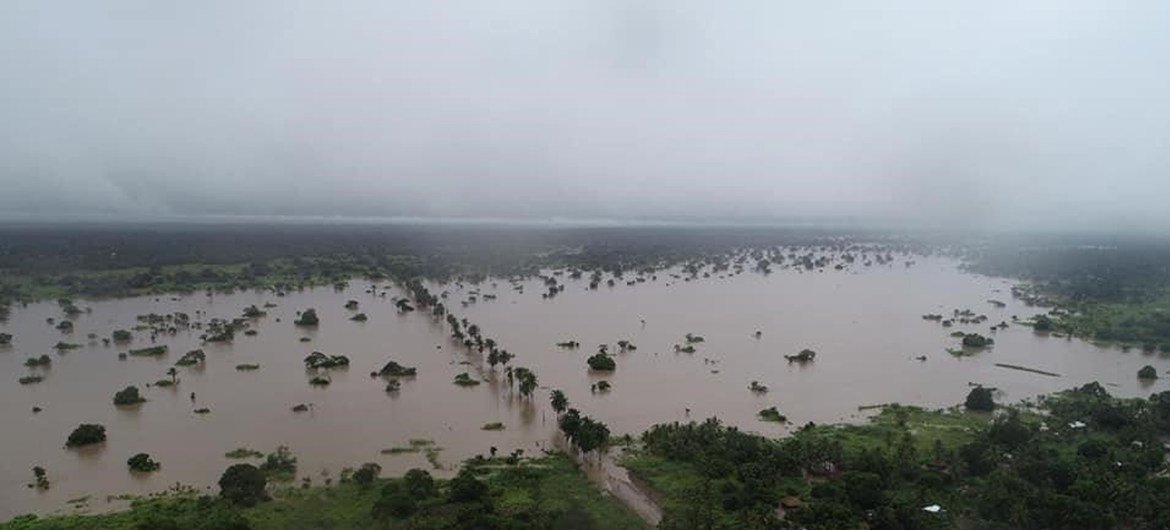 Photograph: UN News
Authorities have said the death toll in Mozambique is 217, 98 in Zimbabwe and 56 in Malawi. These figures are expected to rise as the full extent of the devastation will only be known once the water recedes.
The UN World Food Programme said that analysis of their satellite imagery suggests that up to 1.7 million people in Mozambique were in Idai's path.
Challenges remain in terms of rescue operations and access to aid as heavy large areas are underwater, roads have been washed away and power lines are down.
Travis Tower, an aid worker for Rescue South Africa gave an account from a rescue operation on Friday.
"The women were throwing their babies from the trees into our paddle boats. We only managed to get 20 children before we had to call off the operation. Unfortunately, when we went back to that place in the morning, those people were no longer there."
Mozambique's president, Filipe Nyusi, declared a state of emergency and three days of mourning on Wednesday. He has also appealed to the international community for assistance. The UN Central Emergency Response Fund has allocated $20 million in emergency funding.
Read more here, here and here. 
Read more here for updates from the UN.