05 May 2019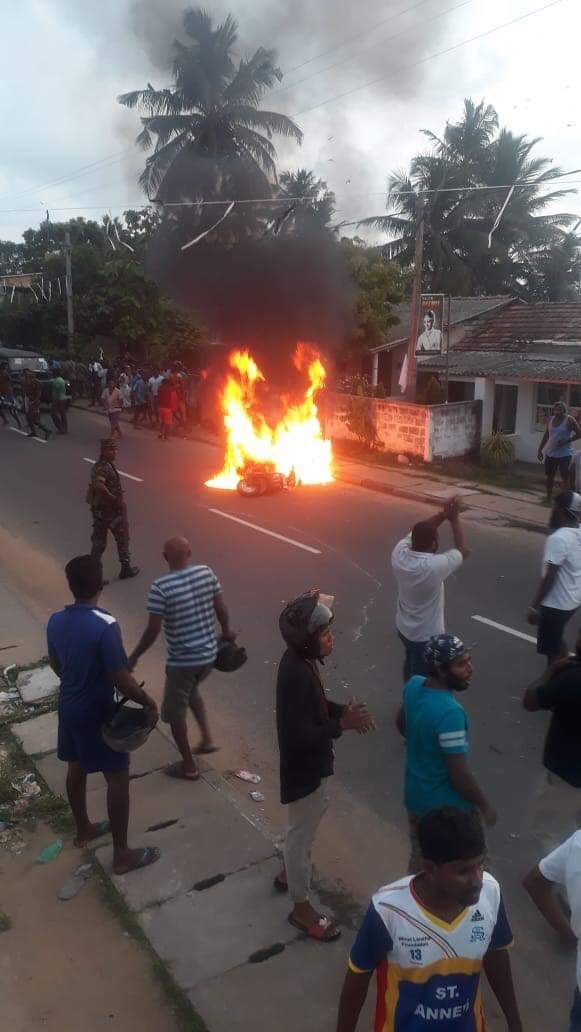 Sri Lanka has declared a curfew in Negombo, after a reported clash between a Sinhalese and Muslim group in the town earlier today.
Armed Sri Lankan troops were deployed to the scene as crowds began to gather along Thakkiya Road in Poruthota.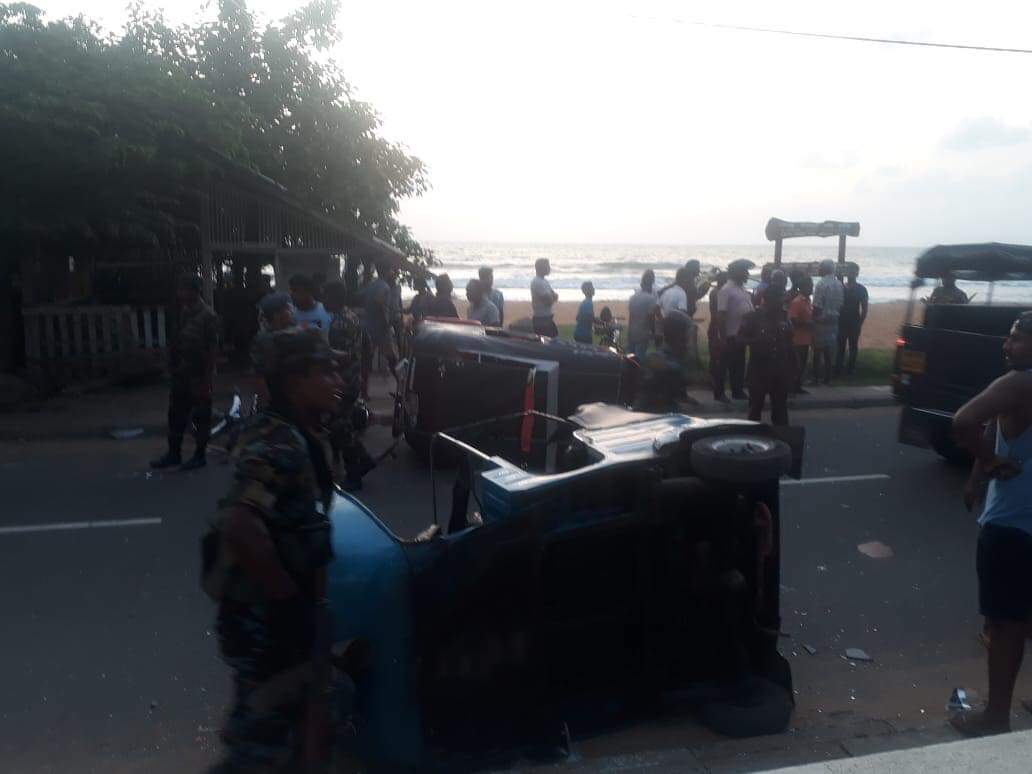 Photographs and videos show a vehicle on fire, and at least two damaged trishaws on their side, as soldiers attempted to control the crowd. It is not yet clear what led to the clashes and whether a personal dispute contributed to the violence, however tensions in the region remain high.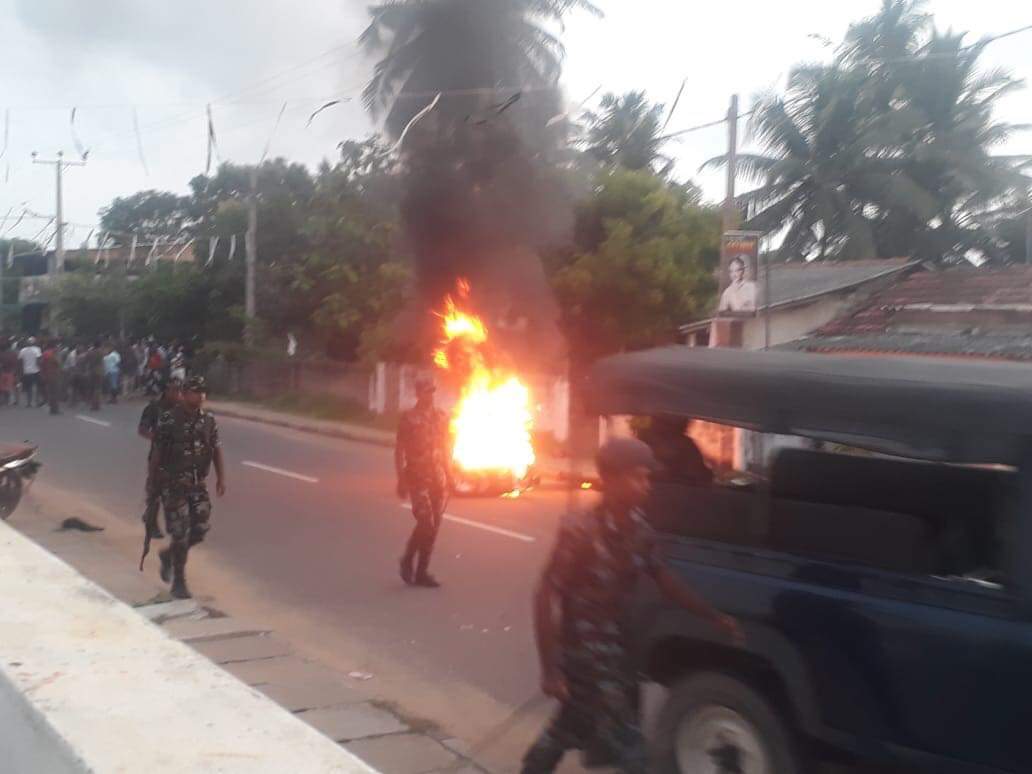 St Sebastian's church in Negombo was attacked by a suicide bomber on Easter Sunday, as part of a series of explosions targeting churches and hotels killing over 250 people. The town has since seen increased ethnic tensions with reports of Muslims being attacked and forced to flee their homes.