20 May 2019
John McDonnell addresses event
Cross party UK MPs joined Tamils in London to remember the Mullivaikkal massacre that took place ten years ago.
British Tamils were joined by MPs and other politicians in rallies in London, with 3,000 people marching through the capital to Parliament Square where thousands more protested a decade ago calling for an end to genocide.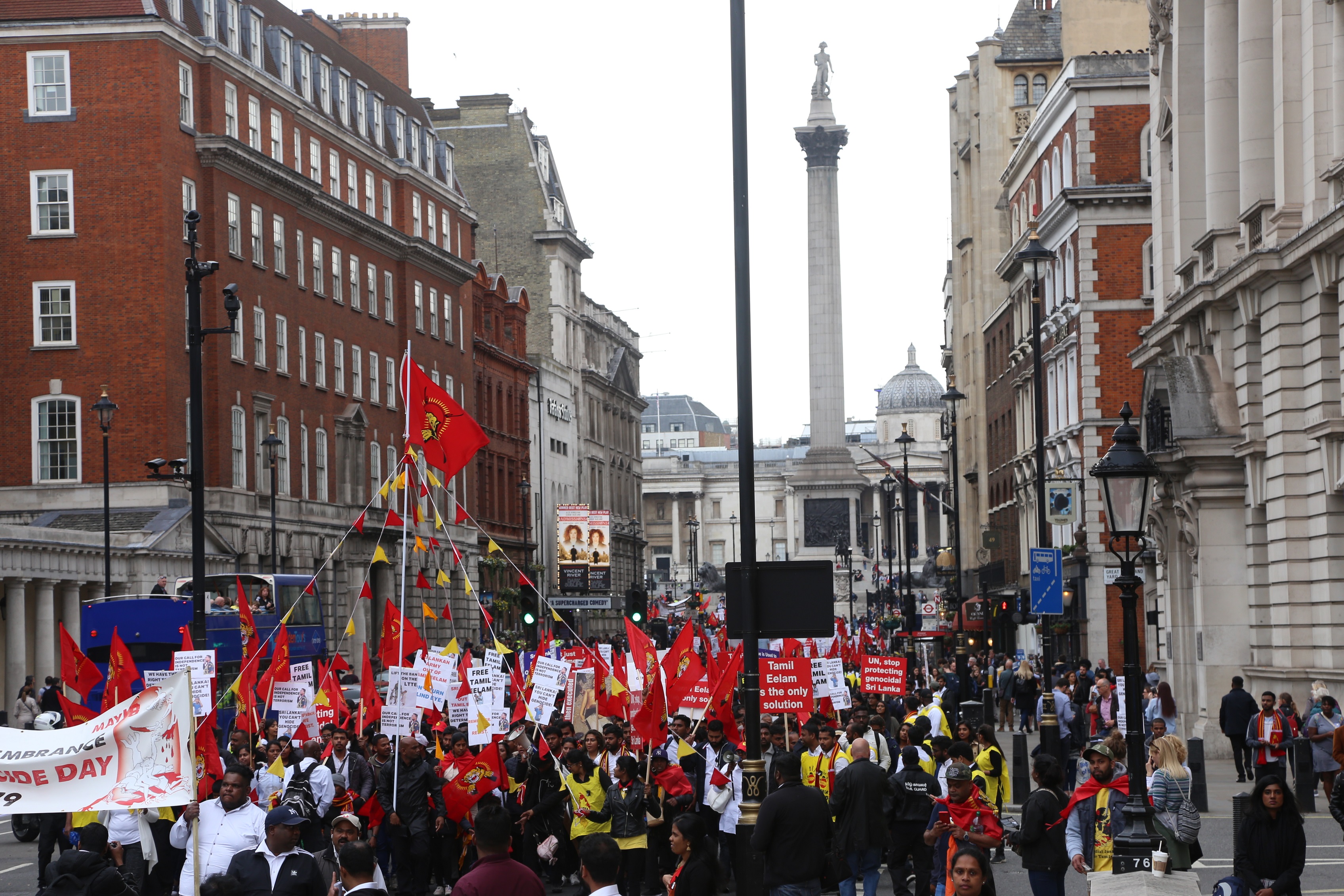 Thousands of people marched through London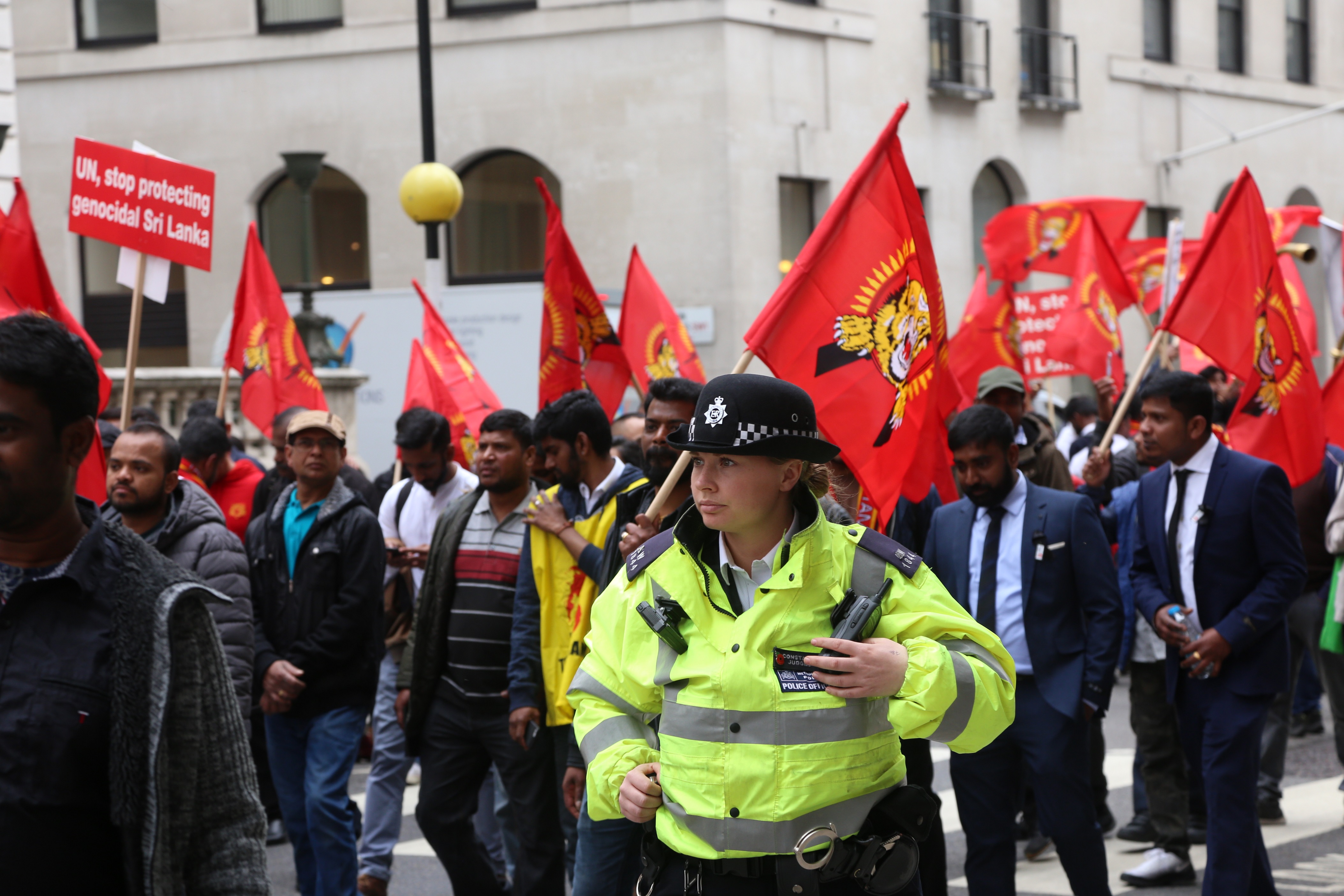 Addressing the event, John McDonnell, Shadow Chancellor of Exchequer said, "some of you will remember that we stood in Parliament together and heard reports of almost genocidal attacks on the Tamil people. Not just 10 years ago, but some of us remember standing with you 1983."
"Those who perpetrated war crimes on the Tamil people will be held to account no matter how long it takes and no matter what it takes. Let me make this absolutely clear, when Labour goes into government, we want to be the country that puts maximum pressure on Sri Lanka."
He added that under a Labour government, there would not be "arms sales to any country like Sri Lanka that is abusing human rights. No training of troops or police for any country like Sri Lanka that is abusing rights."
Bambos Charalambous MP for Enflield, Southgate said, "Genocide is genocide, no matter where it happens," during his speech in London. 
Sir Ed Davey MP for Kingston and Surbiton called for accountability during his speech:
"Civilians, men, women and children were told to go to the beach, to the No Fire Zones. They were bombed. The criminals who carried it out must be held to account,."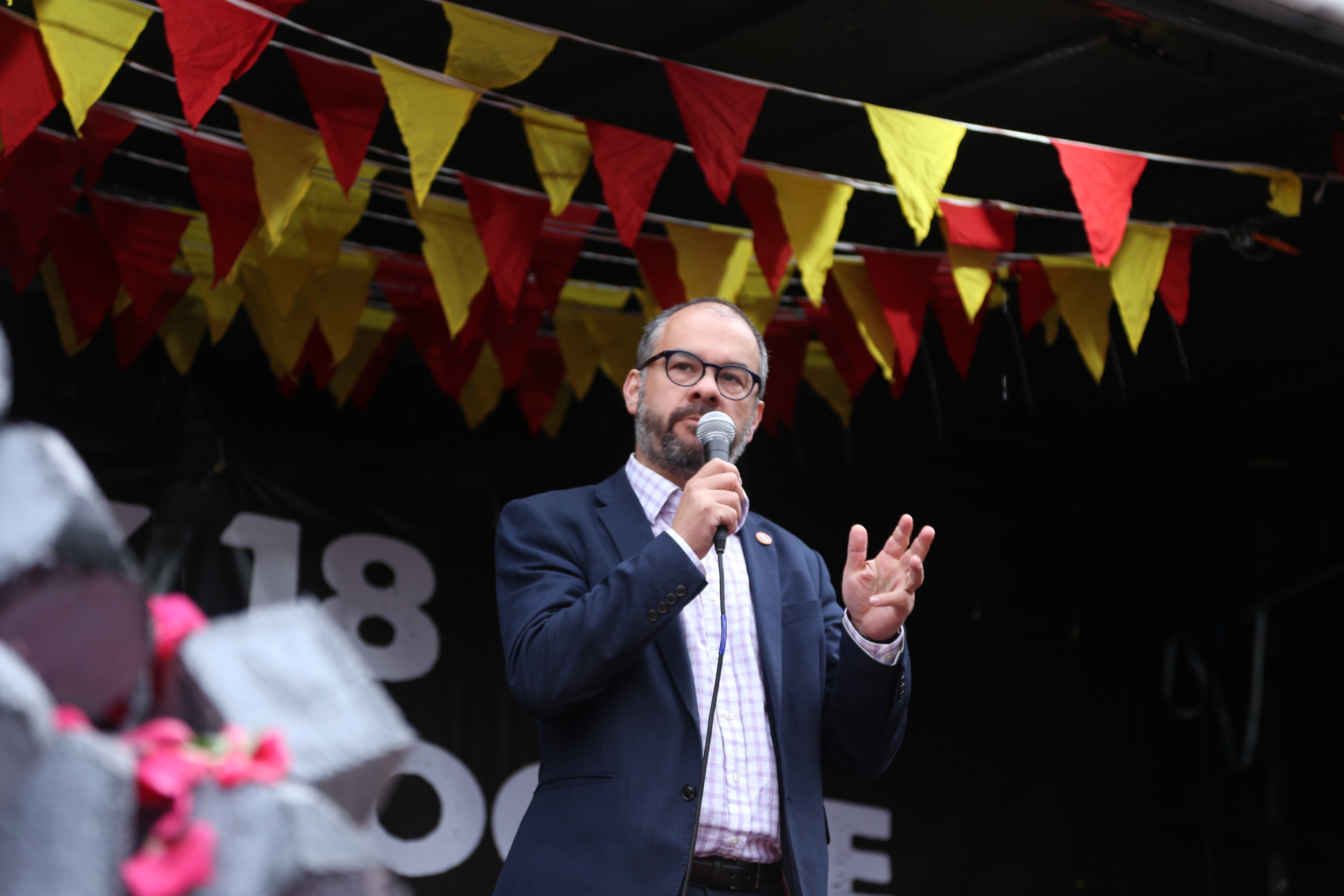 Paul Scully MP for Sutton and Cheam
Paul Scully MP and Chair of the All-Party Parliamentary Group on Tamils (APPGT), reiterated the need for an international mechanism to investigate Sri Lanka for the war crimes committed in Mullivaikkal.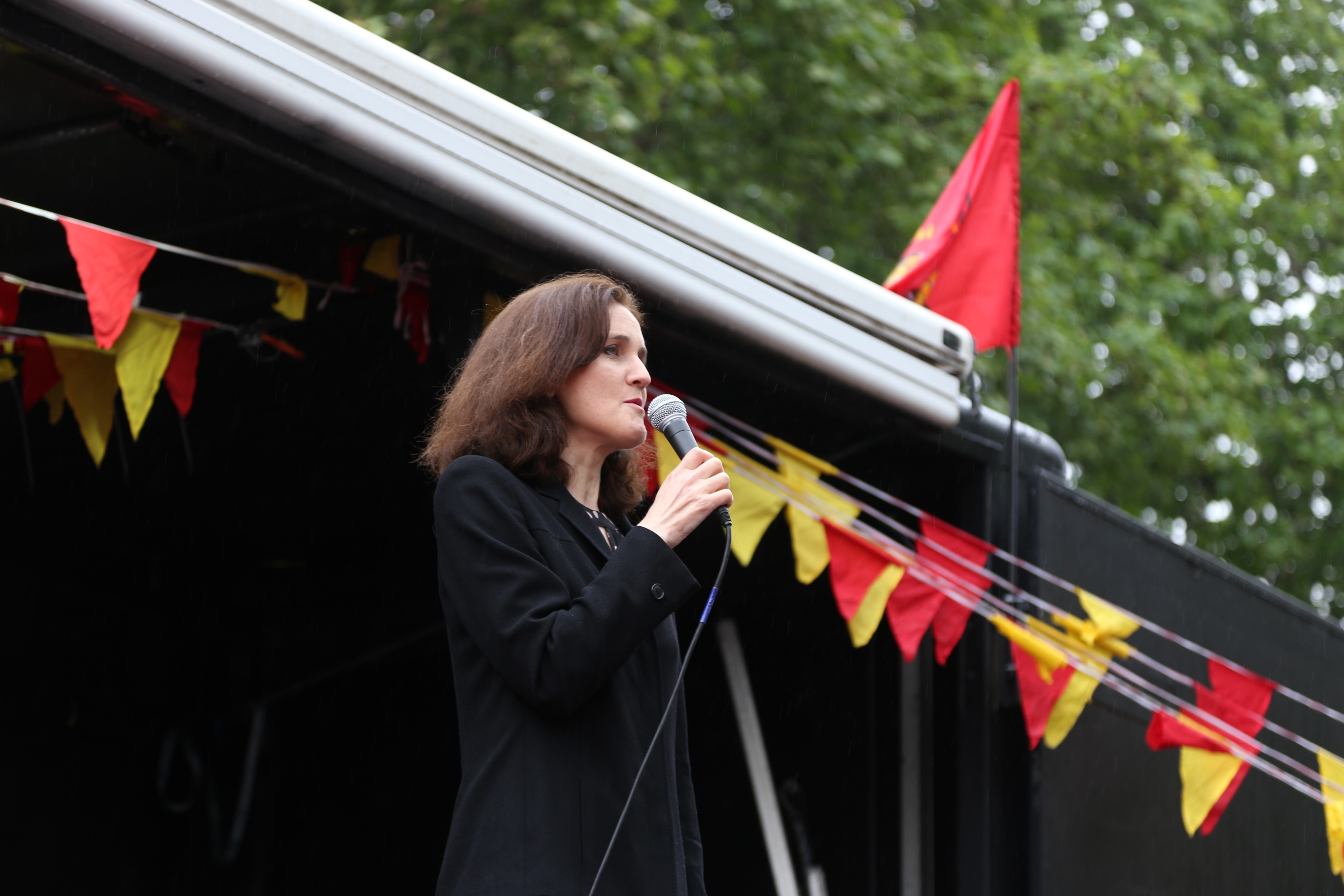 Theresa Villiers MP expressing her solidarity 
Theresa Villiers MP for Chipping Barnet said. "I stand here in solidarity with my Tamil constituents both in Chipping Barnet but also with the Tamil community across the country and across the world as today it mourns its loved ones who perished during those terrible days. I sincerely hope that we see a brighter future and one day we will at long last see justice, accountability and reconciliation for the Tamil people." 
Joan Ryan MP for Enfield North also conveyed her support to the Tamil community:
"I'm here today to reaffirm my support to the Tamil people. We have said many times and it remains true – justice delayed is justice denied," Joan Ryan MP said.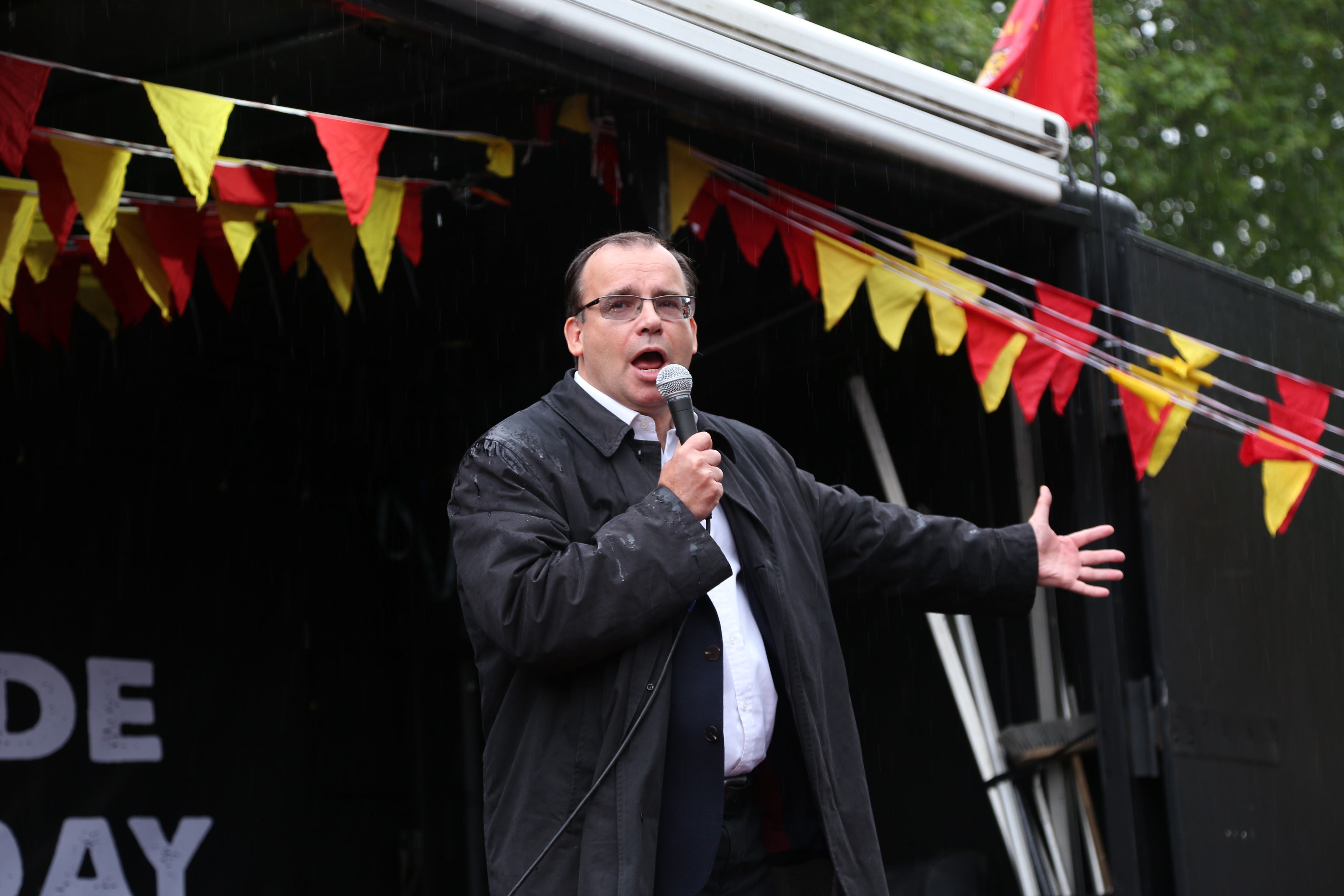 Gareth Thomas MP  for Harrow West 
Other MPs that joined the rallies include Virenda Sharma MP for Ealing Southall, Stephen Timms MP for Eastham, Siiobhan McDonagh MP for Mitcham and Morden and Gareth Thomas MP for Harrow West who read a statement on behalf of the Opposition Leader, Jeremy Corbyn MP.