26 April 2019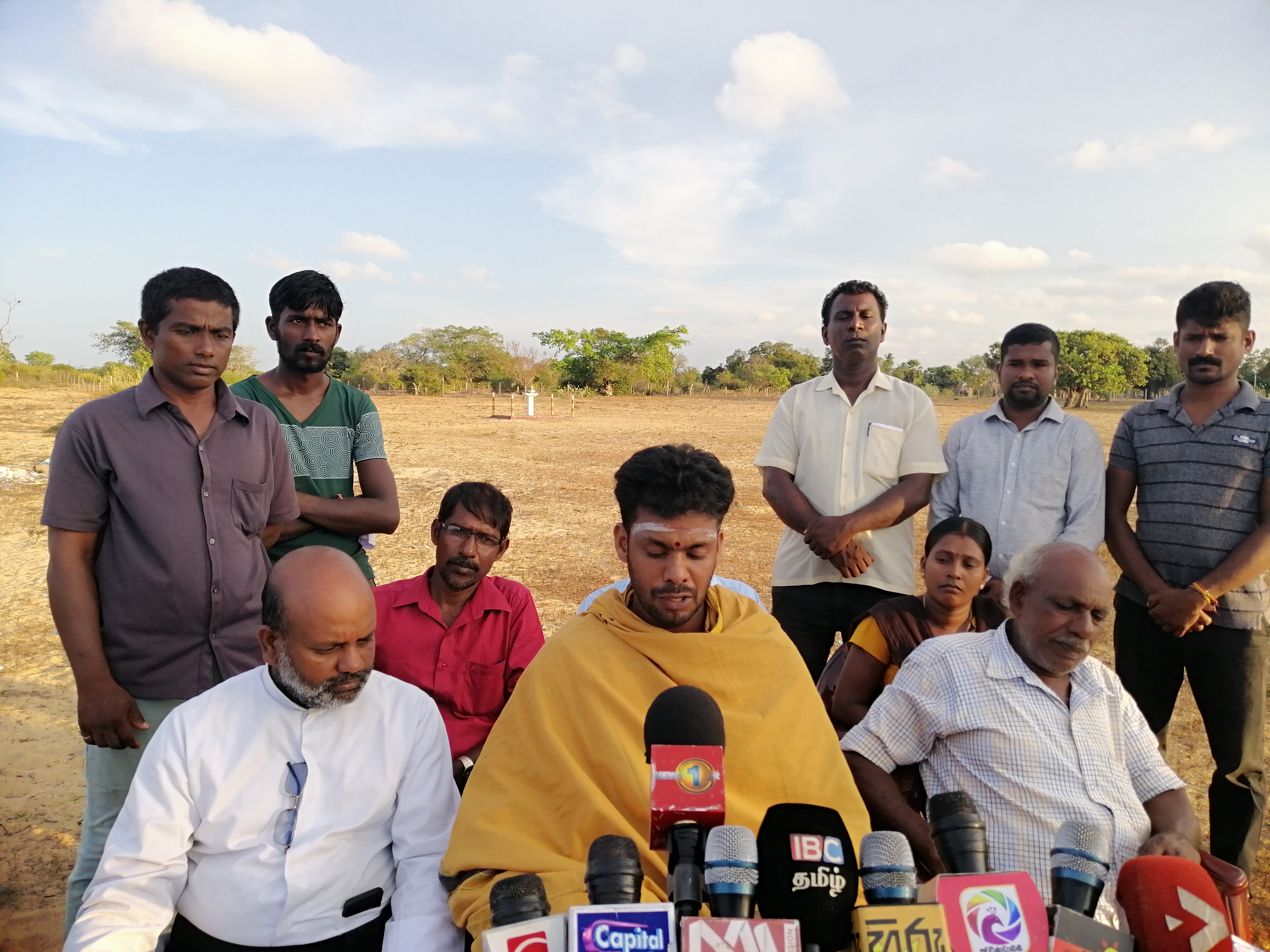 Earlier this month Hindu and Christian religious leaders had united to call for all Tamils to come together to commemorate ten years since the Mullivaikkal genocide.
At a press meet on April 10, community leaders involved in organising Mullivaikkal remembrance activities, said:
"It should be noted that ten years have passed since Tamil babies, children, elders, women and men without discrimination were brought inside a place that was declared publicly a safe zone by the government and killed cruelly with cluster munition and other weapons and warfare that are prohibited by the law of war.
Now these ethnic cleansing processes have been transformed and executed through the Department of Archelogy, Forest Department and the Mahaweli Development Authority to grab the lands where Tamils lived throughout the history, to destroy and alter ancient Tamil historical marks, artefacts and evidences of Tamil legacy.
It is painful to note that the political leaders whom we have chosen with great optimism and expectations have not done enough regarding these issues.
Therefore, relatives of those killed from Mullaitivu, religious leaders, and social activists have got together and formed the Mullivaikkal Tamil Genocide Remembrance Committee to commemorate the tenth anniversary without any political interventions, initiatives and speeches by standing here on this very land where our loved ones were killed and shed tears for them without any differences, to wash the unhealed wounds of our hearts a little, and to make the international community to realize the truth about this genocide through the commemoration.
We call on everybody to come together with this organization without any political or short-term agendas to organize the Mullivaikkal Tamil Genocide Remembrance. We are able to observe and get to know about the fund collection activities on various platforms regarding this commemoration."