02 June 2020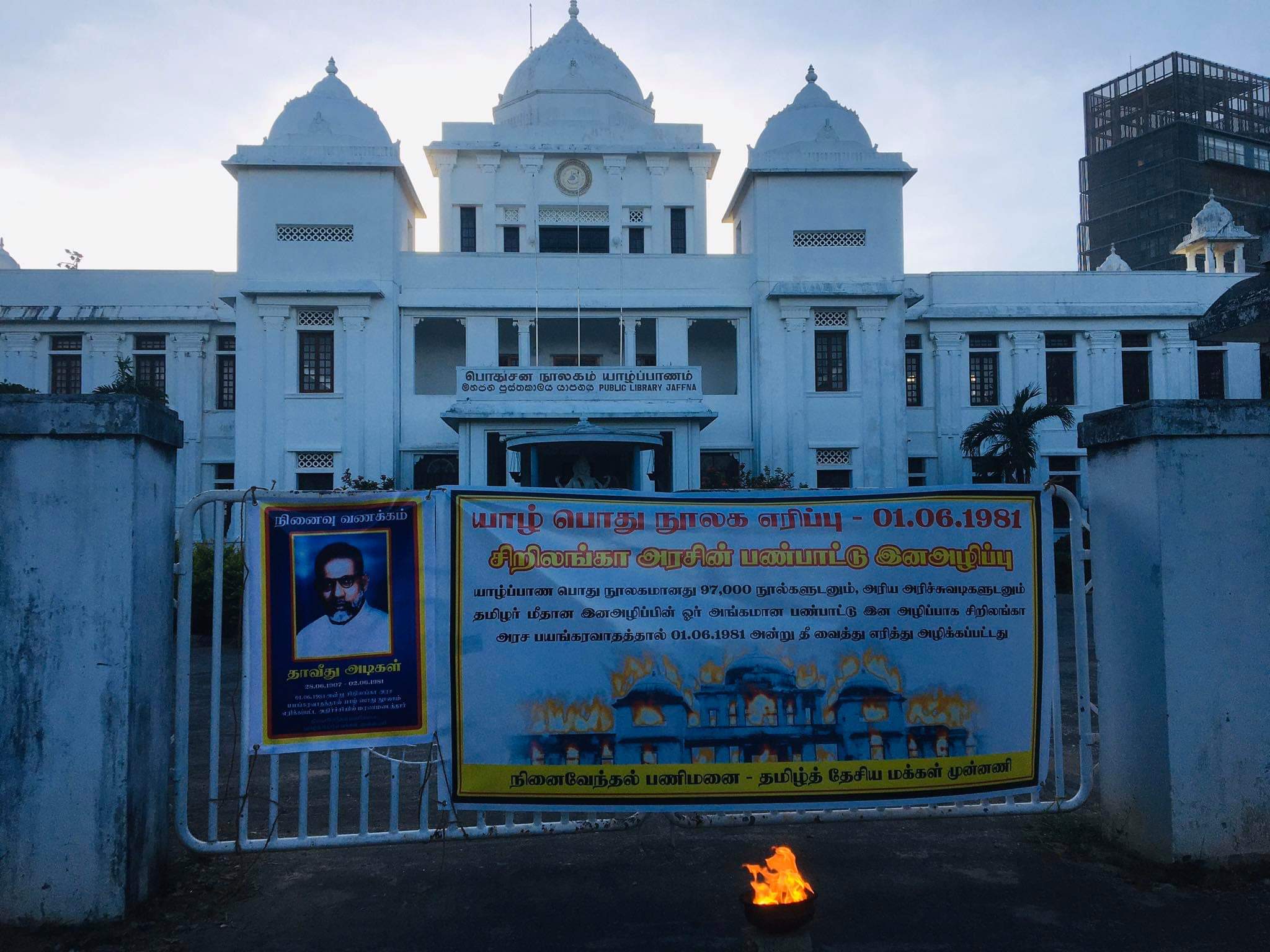 Commemoration events to mark 39 years since the burning down of the Jaffna Public Library, were observed yesterday in Jaffna.
The library, which housed over 95,000 unique Tamil literature, was targeted and set ablaze by Sri Lankan security forces and state-sponsored mobs on the midnight of May 31, 1981.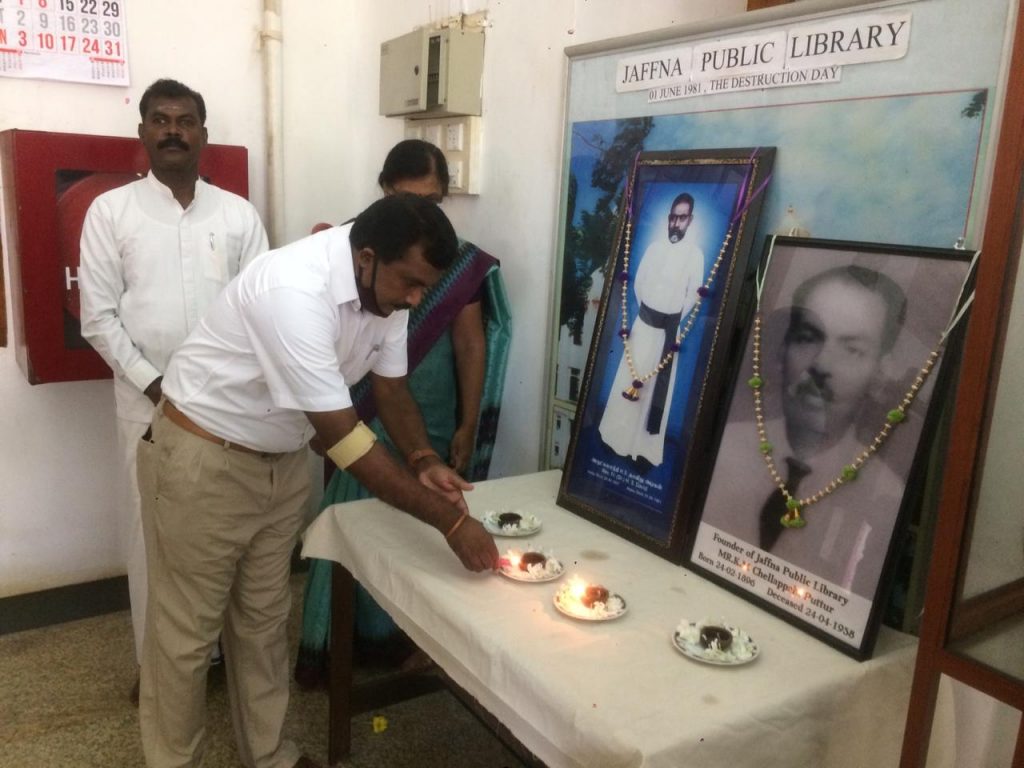 The Jaffna Municipal Council (JMC) held a "39th Year Remembrance Day" event at the Jaffna Public Library and marked it as a "Tamil Cultural Genocide", yesterday morning.
Tributes to the late Reverend Father David were also paid during the event.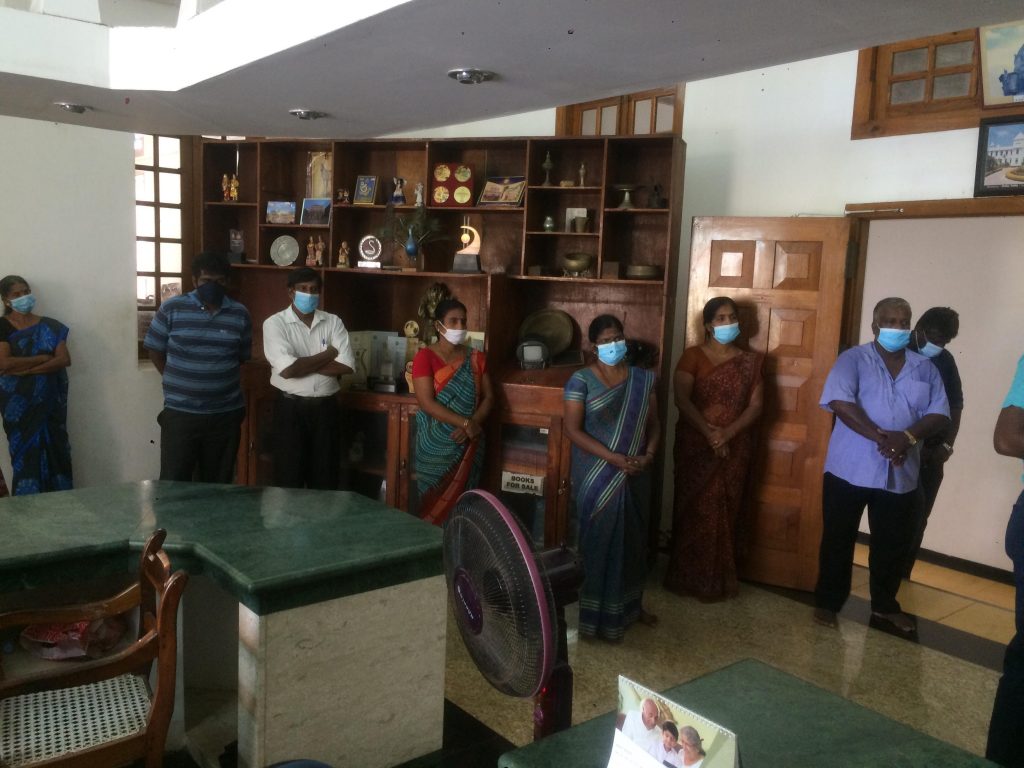 The event organised by the JMC, was led by the Jaffna Chief Minister. It was attended by members of the JMC including the Commissioner, Secretary and other employees, who came to pay their respects.
The event also featured a tribute on the entrance of the Jaffna Public Library, carried out by former parliamentarian M. K. Shivajilingam.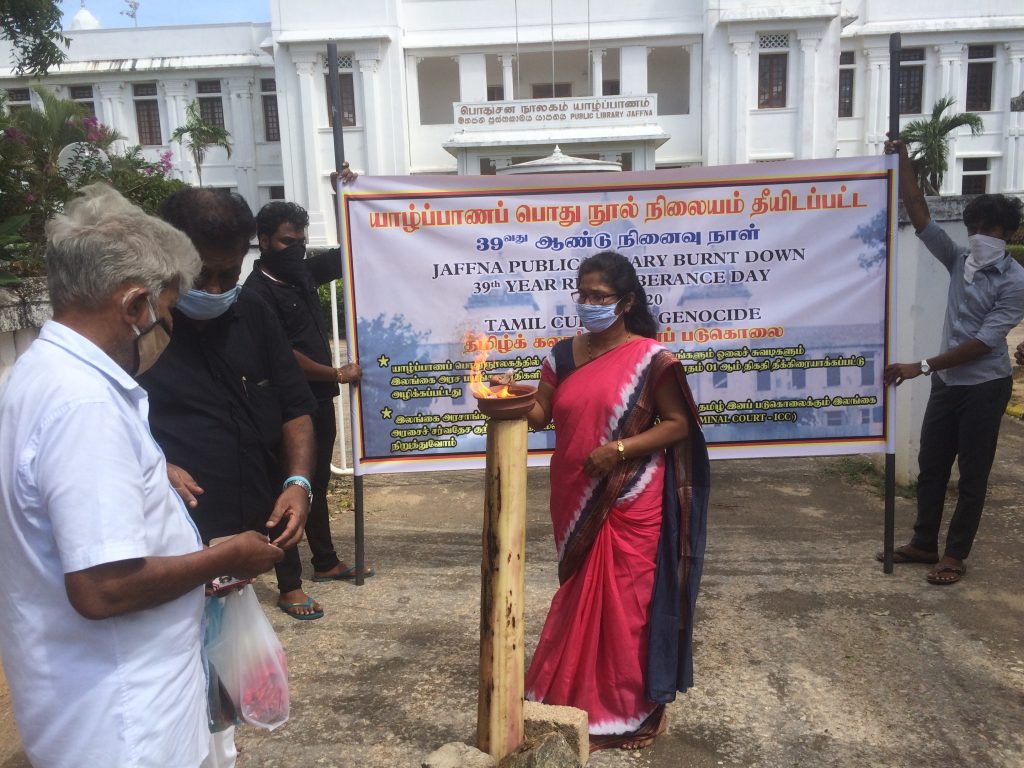 Member of the Northern Provincial Council for Jaffna District, Ananthy Sasitharan, was among those that attended the event.
An event organised by The Tamil National People's Front (TNPF), commemorated the destruction of the symbolic library yesterday evening at 6pm. Attendees paid their respects and observed safe social distancing measures.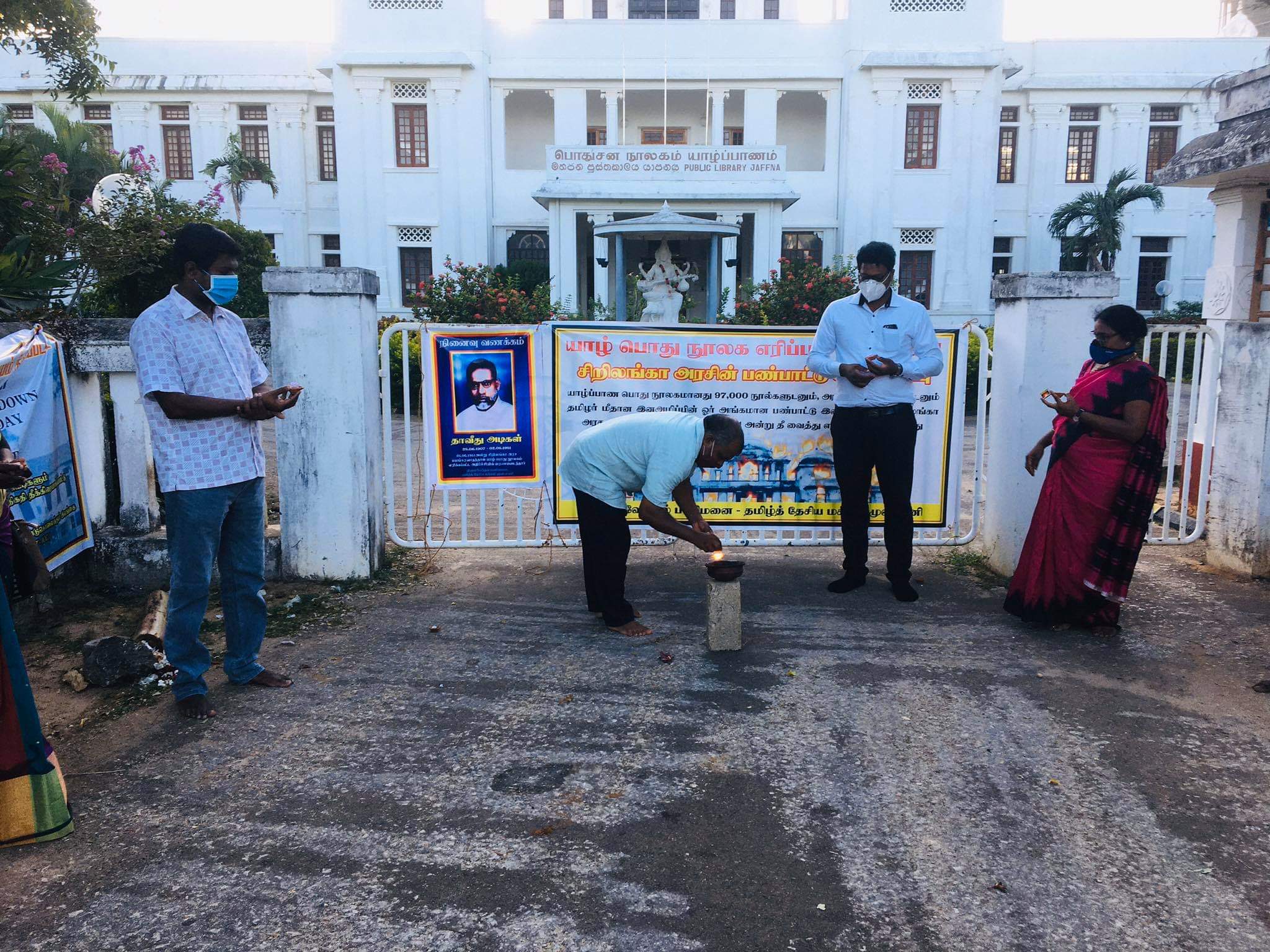 The Tamil National People's Front (TNPF), tweeted about their remembrance event and highlighted the significance of the atrocity;
"The 39th year commemoration of the destruction of the Jaffna Public Library, an act of cultural genocide by a Sri Lanka State-sponsored mob and security forces, was held today at the entrance to the library.

At the time of its destruction the library was one of the biggest in Asia. It housed nearly 100,000 rare palm leaf manuscripts and scrolls, ancient texts, books and magazines and was a seat of history and learning of the Tamil people."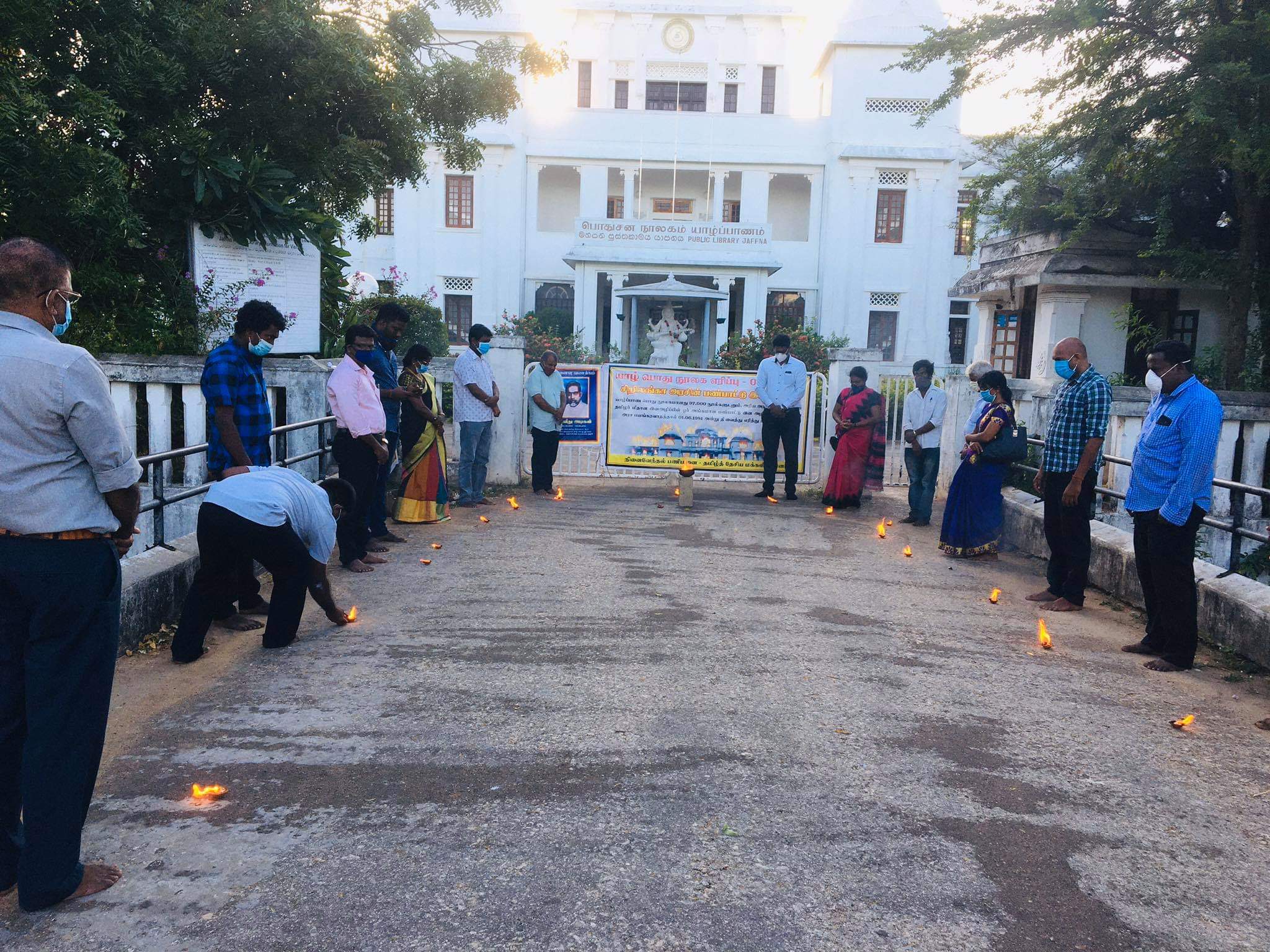 TNPF also honoured the passing of Reverend Father Hyacinth David;
"Today, we also remembered Rev. Fr. Hyacinth David, a scholar and linguist, who died of shock the next day at seeing flames engulfing the library from across his room at St. Patrick's College the night before."