27 April 2019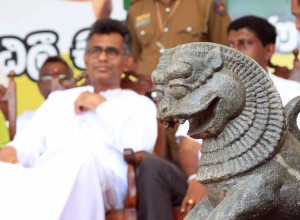 The leader of the right ring Buddhist monk party, Jathika Hela Urumaya (JHU), Champika Ranawaka on Friday put forward a 10 point proposal of hardline changes purported to defeat Islamic radicalization following the Easter Sunday blasts. 
The measures include the banning the Niqab and Burkha, immediate deportation of foreign Islamic teachers, Batticaloa university being brought under the Ministry of Education, and the scrutiny of Muslim places of worship by the state security units. 
Champika also called for the Leader of the Opposition, currently the former president Mahinda Rajapaksa, to be included along side the President and Prime Minister in any activities of the Security Council.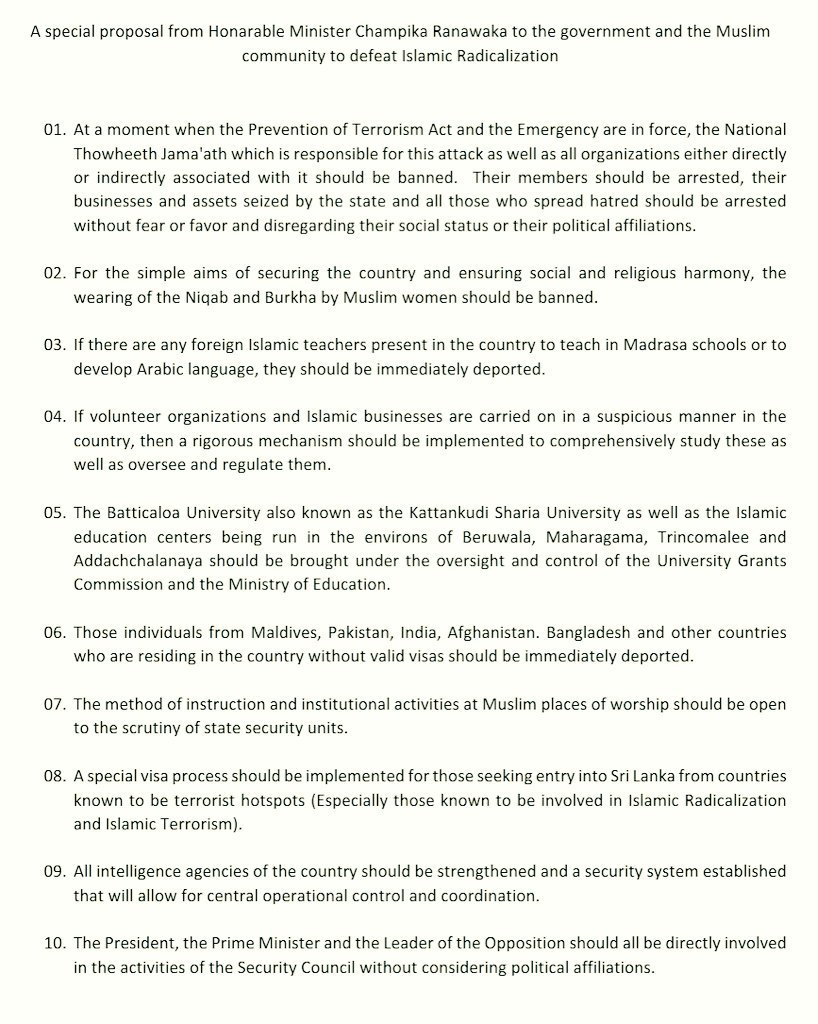 The hardline proposals were put forward as Muslim communities across the island face attacks by mobs following the bombing of three luxury hotels in the capital and three churches in Batticaloa, Negombo and Colombo by suspected Islamist extremists. 
On Thursday Sri Lanka's Special Task Force (STF) personnel were seen registering details about Muslims living and working in areas of the North-East.