26 December 2018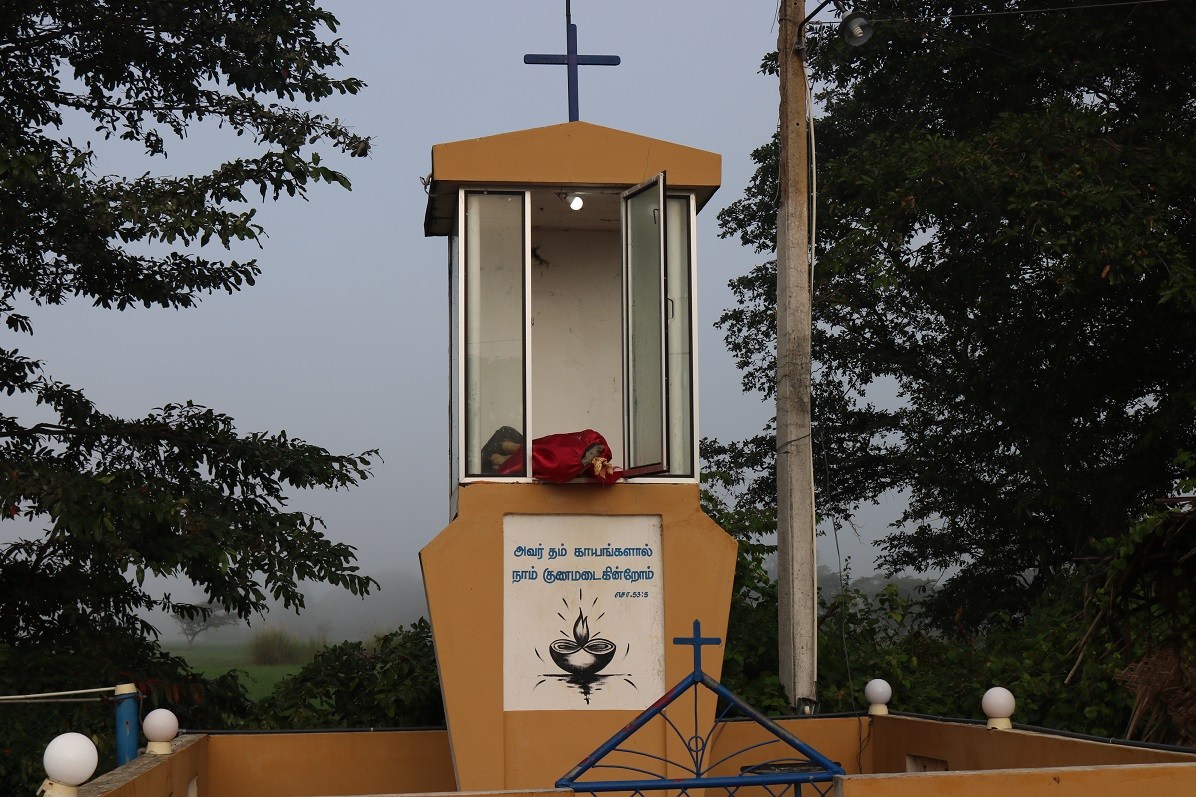 A forty-year-old statue of Jesus was destroyed in a vandal attack on a roadside Christian shrine in Mannar yesterday.
Local carollers discovered the shrine in Manthai West, on the Aatkativeli – Paruppukadanthan road, had been attacked on Christmas day.
The statue of Jesus in the locally important and iconic shrine was destroyed, as well as photos of Hindu deities which were also placed at the shrine.
Adampan police said they were investigating the attack.