01 December 2019
Canada announced that it will provide $8.3 million to support mine-affected communities, including $2 million to the North-East for de-mining work.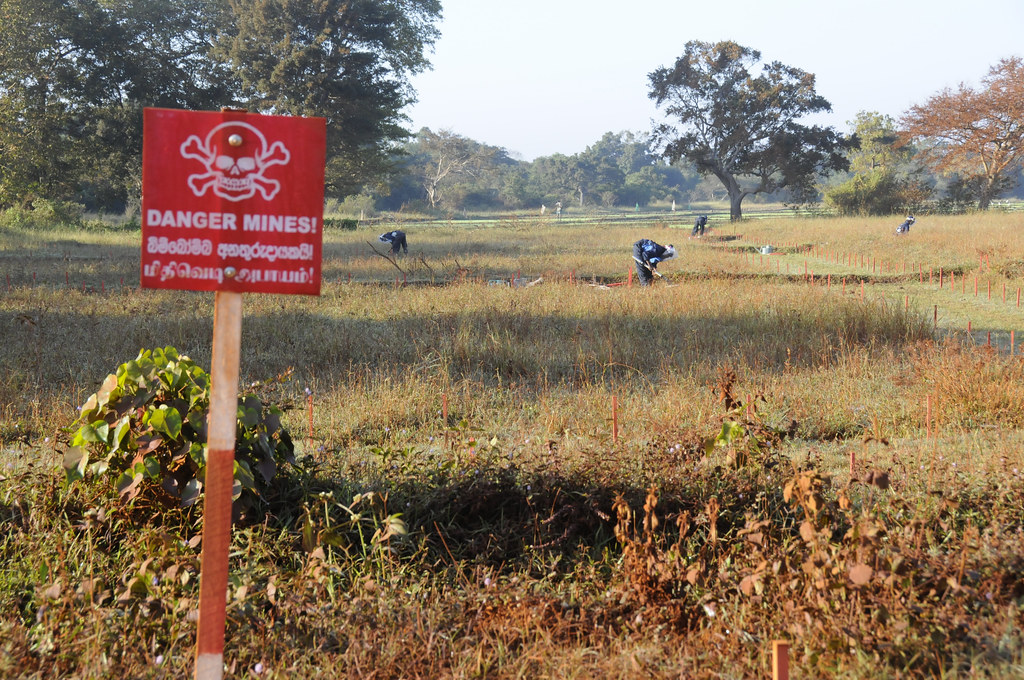 File photograph: Tamil women carrying out de-mining work in Thunukkai, March 2010 (Russell Watkins / Department for International Development)
In a statement, Canadian Foreign Affairs Minister François-Philippe Champagne and International Development Minister Karina Gould vowed to commit to the Ottawa Convention.
"Every year, 7,000 people lose their lives and thousands more are injured in areas contaminated by these weapons around the world, which is why Canada reaffirmed its commitment to the Ottawa Convention by announcing $8.3 million to support mine-affected communities, mine action that takes into consideration gender equality in decision-making processes as well as in implementation and the universalization of the convention," it said.
De-mining remains to be extremely dangerous in the North-East, with several workers having been injured or killed in recent years. Mines and cluster munitions continue to litter the region following the Sri Lankan military 2009 offensive that massacred tens of thousands of Tamils.