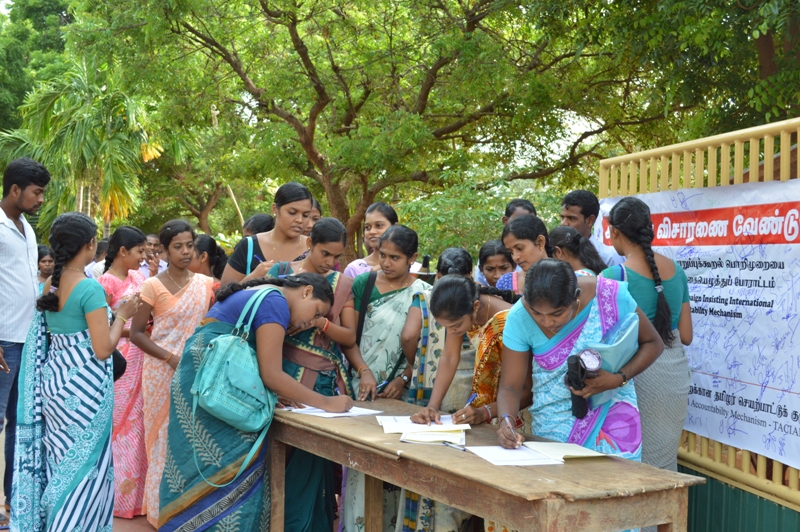 Photographs: Tamil Guardian
A signature campaign calling for an international process of justice and accountability for the mass killing of Tamil civilians during the final stages of the armed phase of Sri Lanka's ethnic conflict continued at Jaffna University.

The university's Department of Ramanathan Fine Arts hosted the campaign on Tuesday. Tens of thousands of signatures have been collected across the North-East to date by the campaign - organised by the Tamil Action Committee for International Accountability Mechanism (TACIAM).
The leader of the Tamil National People's Front (TNPF) Gajendrakumar Ponnambalam estimated that 150,000 people had signed the campaign so far.

Having toured different regions of the North-East, including Amparai, Mannar, Kilinochi, Trincomalee and Batticaloa the campaign continued to receive interest from Tamil students at Jaffna University.
The campaign had initially experienced trouble from Sri Lanka's police with organisers being summoned for interrogation at local police headquarters. 

See our earlier posts: